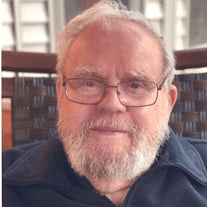 Retired Covenant pastor Robert "Bob" Anderson of Boulder Junction, Wisconsin, died April 23, 2022. He was 90.
Bob was born in North Easton, Massachusetts, on May 16, 1931, as the ninth child toGeorge and Agnes Anderson. He attended North Park College. After his time there, he spent time in ministry in Courtland, Kansas, attending Bethany College in Lindsborg and eventually earning a bachelor's degree from the University of Nebraska-Lincoln.
He married Mary Merkey on June 17, 1955.
He earned a master of divinity from North Park Theological Seminary in 1960, and helped to establish Calvary Covenant Church in Joliet, Illinois. In 1964, Bob received a call to pastor the Community Church, a Covenant congregation in Boulder Junction, and remained there in faithful ministry until his retirement in 1993.
Bob was a faithful presence in Boulder Junction, serving on the boards of healthcare facilities, and volunteering in local school districts, libraries, and fire departments. He was also a talented and passionate woodworker who loved spending time outdoors, and was often greeted by local children and adults alike as, simply "Rev."
He is survived by his wife, Mary; children Kurt (Jeanette), Karla Westphal (Dennis), and Kreg (Tracey); 11 grandchildren; and 10 great-grandchildren.
A celebration of life service was held at the Community Church on May 7. Memorial gifts may be sent to the Community Church, or to a charity of one's choosing.
Peace be to his memory.