The Women in Leadership awards were presented at the annual meeting of the ministerium on June 22, 2022, in Kansas City, Missouri.
Dieula Previlon, vice-president of the ministerium, introduced the recipients by explaining, "Women in Leadership is an initiative of the Covenant ministerium committed to fully elevating and empowering women in leadership for the whole body of Christ through authorizing women leaders, advocating alongside survivors of abuse, and advancing women of color."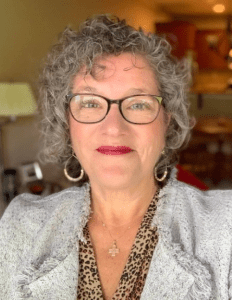 The She Advocates award was given to Rev. Barbara Ettinger who serves as executive associate superintendent and director of leader formation for the East Coast Conference, coaching project manager for Thriving in Ministry for the Develop Leaders mission priority, and a lead trainer for the Coaching workshop intensive with Start and Strengthen Churches.
Upon receiving the award, Ettinger said, "It is truly an honor, and I am deeply humbled to receive an award for advocacy. This is very near and dear to by heart." One example of her impact in this area was a detail she noticed on the CovConnect profiles for pastors—a line that asked for "years of full-time experience." Recognizing how that language excluded the ministry of part-time, volunteer, and bivocational pastors, who are often women and pastors of color, she pursued a change in the wording. The form now reads "years in ministry."
Rev. Dr. Rose Lee Norman, formation pastor at Sanctuary Covenant Church in Minneapolis, Minnesota, received the She Preaches award.
Unable to attend the event, she sent her remarks to the ministerium in writing, recalling how she sensed God calling her to use her voice to proclaim the gospel while she was in junior high. "As I looked up at the pulpit, never seeing a woman occupy it to preach, I thought maybe God made a mistake. But I can say with assurance today that God did not make a mistake in calling me to ministry, nor was God mistaken in calling my fellow sisters in our ministerium. In fact, as we continue to work together to embody this commitment, our churches are healthier, our ministerium is more representative, our denomination is more missionally centered, and the gospel is more robust because of our clear affirmation and practice of women in ministry at all levels of leadership."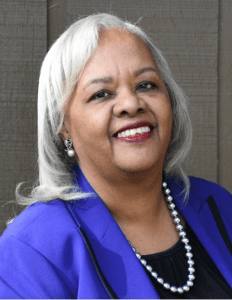 Rev. Dr. Catherine Gilliard, superintendent of the Southeast Conference, was awarded the She Leads award.
She addressed the gathering delegation of the ministerium, saying, "At a very early age, I learned about leadership from women and men who passionately loved and diligently followed Jesus. As I've grown older, I've had the great honor of walking with leaders whose submission to Christ and love for the church inspires and motivates me." 
She closed by saying, "This is the first award I have ever received for leadership, and I am so honored that it comes from you, my colleagues, my companions, and my dear mission friends."