Now that summer is in full swing, July is officially Unite season!
Covenant youth across the U.S. and Canada are gathering at five different conference-level youth events, patterned after the larger triennial national Covenant youth event known as Unite (formerly CHIC). (For more details on the shift to regional events, see our previous Q&A with director of Covenant youth Tim Ciccone.)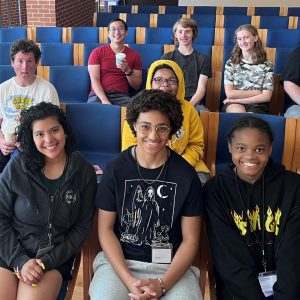 The season kicked off on Saturday, July 9, when students in the Central Conference gathered at North Park University for Serve Together, a collection of service projects and opportunities. Students in attendance enjoyed food—including an amazing donut truck—alongside spirited worship music and an encouraging word from Drew Edstrom, who currently serves as director of student ministries at Northwest Covenant Church in Mt. Prospect, Illinois.
They were dispatched in groups to engage service projects in a variety of locations around the Chicago area. Josiah Cheng, pastor of student ministries at Naperville Covenant Church, witnessed the positive impact Serve Together had on the students in his care. "They were able to grow a bond by sharing this experience," said Cheng. "You get a glimpse of heaven when people of all different backgrounds work together for a unified purpose."
The action continues throughout July. Students from the Northwest Conference and the Evangelical Covenant Church of Canada gathered for Unite North, July 14-17 at Bethel University in Arden Hills, Minnesota. Then two sets of students gather July 18-22. Midwest Conference students are in Arvada, Colorado, for the Engage Conference, and students from the Alaska Conference, the Pacific Northwest Conference, and the Pacific Southwest Conference are at Biola University in Los Angeles, California, for Unite West. Wrapping up the season will be Unite East, with students in the East Coast Conference gathering at Salisbury University in Salisbury, Maryland, for a MOVE Conference, presented by Christ in Youth.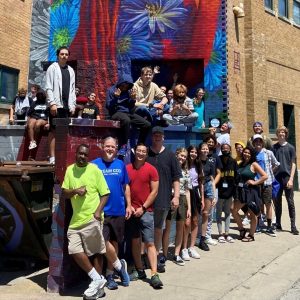 "Please be praying over these regional expressions of Unite as they seek to encourage teenagers across the church go deeper in their faith with Jesus," says Ciccone. "May the Lord build his kingdom through this emerging generation across the Covenant!"
As your missional storyteller, I (Jelani) will also be with a group of students, traveling to Unite West from our home in Portland. So if you haven't already done so, get connected to our social feeds on Facebook, Twitter and Instagram, and look for posts with the hashtag #DispatchFromUnite for up-to-date short bites on what we'll be up to, as well as longer recaps and summaries of the summer activities afterward.
And wherever you are, join us in prayer for the thousands of Covenant students, staff, and youth leaders engaged in great summer activities, not only at these specific conferences, but at Covenant camps, vacation Bible schools, and other locations. As we're packing sunscreen, donning shades, and traveling to and from another round of fresh, faith-fueled adventures, God only knows what mysteries will unfold.
Covenant youth and youth leaders, Unite!