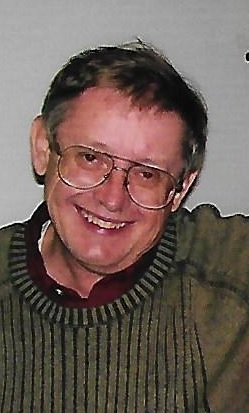 Covenant pastor Daniel Edwards died June 18. He was 69.
Dan was born September 10, 1952, to Edward and Olga Edwards in Wadena, Minnesota.
In 1973, Dan joined the Air Force where he served as a weather forecaster and served in Turkey and Germany as well as many places in the U.S. After the military earned a master of divinity degree from North American Baptist Seminary in Sioux Falls, South Dakota. He was ordained in the Covenant in 2000.
He and his wife, Adrienne, served a Lutheran church in Trufant, Michigan; a nondenominational congregation in Oshkosh, Wisconsin; as well as the Evangelical Covenant Church in Park Falls, Wisconsin; and First Covenant Church in Bessemer, Pennsylvania. He also served as a hospice chaplain in Wausau, Wisconsin.
Dan was an avid reader and co-authored a book with his cousin Chris Andreas, The Doubters Testament. He loved to watch the deer in northern Wisconsin, and he loved music. When he was a child, his family would sing together accompanied by his mother on the piano. Later, he was a member of the Quartet Barbershop and sang with Adrienne.
He is survived by his wife, Adrienne, of Waupaca, Wisconsin; and siblings Susan Richards, Paul (Michelle), Lee (Linda), and Sharon. He was preceded in death by a sister, Jane Stark.
A memorial service was held on July 7 at St. John's Lutheran Church of Nekimi in Oshkosh, with military honors following the service
Peace be to his memory.