Excel Church in Conyers, Georgia, is no stranger to news coverage. Formerly known as Kingdom Builders Covenant, the church has formed its identity around practical outreach initiatives like their monthly food drive that reached more than a thousand local families. July's event, like many others, was covered by local news affiliates.
But one late August weekend, the news turned ominous.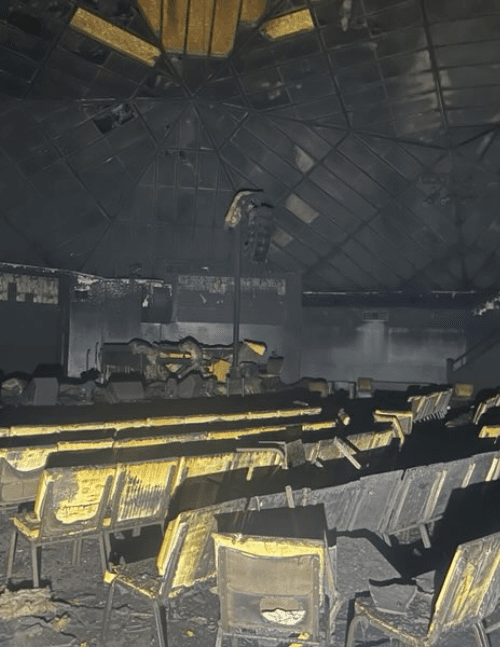 "The sight was completely devastating," said Sheryl Sands, director of ministry operations. "Literally everything in there, from top to bottom, burned."
In the middle of the night, electrical components ignited a fire that burned for hours before fire crews responded. Everything in the sanctuary was completely melted or burned. The chairs, stage, sound system, instruments, light fixtures—everything. Even other areas of the church that were sealed off from the flames suffered extensive smoke damage. Early estimates put the damages at around $5.5 million.
Thankfully, the church was able to hold services in the gymnasium at Devyne Stephens Academy next door. But because the fire happened early on a Saturday morning, church staff and congregants had barely 24 hours to make the transition. According to Pastor K. Francis Smith, the challenge was overwhelming.
"You get into these situations," says Smith, "And you ask yourself, 'Who can I call on?' What does the body of Christ look like in a time like this?"
First, it looked like a devoted cadre of staff, congregants, and volunteers who not only prepared the new space for worship, but also created new procedures for setting up before worship and tearing down afterward. It also looked like faithful presence and wisdom from Rev. Catherine Gilliard, superintendent of the Southeast Conference; Peter Hedstrom, president of National Covenant Properties; and Mary Ann Owens from the Covenant Executive Board, all of whom offered wisdom on the next steps to consider in the rebuilding process.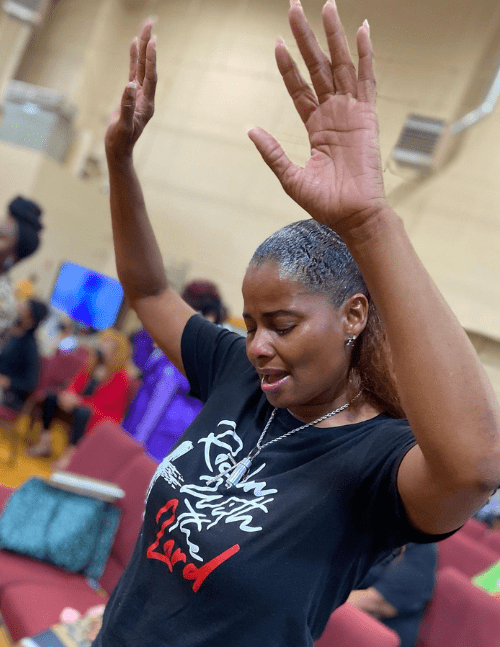 Going through a literal trial-by-fire has offered Smith some lessons for other church leaders who might go through anything similar.
"First question I'd ask other pastors: 'If everything in your building was gone, where would you worship?' Then I'd remind them to check their insurance coverages, make sure you have an agent that deals with churches and understands what's required there. Make sure all your work is up to code, and make sure you've got a board that's worth their salt."
But Smith is not letting the fire become an excuse to scale back their outreach efforts. If anything, relocating their worship service to the school feels emblematic of a new emphasis on outreach ministry. "I feel like the Lord is telling us, instead of doing worship and outreach, we're going to do worship through outreach." Indeed, their September food drive proceeded on schedule, despite the hardship. "We do life together. It's what we do. Even in the midst of great loss, it's a blessing and a necessity to rally together to help those in need."
Donations for the rebuilding campaign can be made on their website >>