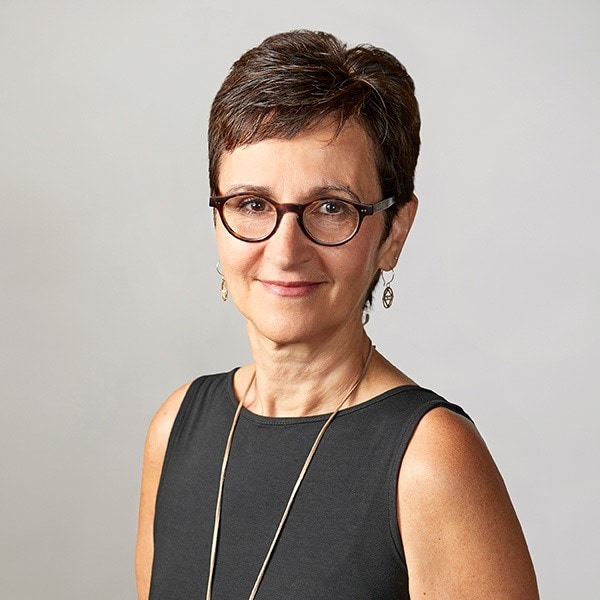 Ann P. Wiesbrock announced her retirement as president of Covenant Trust Company effective in the spring of 2023. Wiesbrock has served as president of Covenant Trust Company and executive director of Covenant Estate Planning Services since 2010.
A Certified Financial Planner™, Wiesbrock has more than 35 years of experience in the trust and investment field, working with clients to achieve their goals. Prior to serving as president of Covenant Trust, she served on the Covenant Retirement Communities Board of Directors for eight years and as chair for four of those years. She also served on the Evangelical Covenant Church's Board of Benevolence and its Finance Committee.
"I am deeply and forever grateful for the opportunity to have served with the wonderful team at Covenant Trust and within the faith community that is the Covenant Church," Wiesbrock says. "It is a gift to be able to talk about managing money and estate planning from a faith perspective; it was the missing piece in my past roles with other financial institutions."
The Covenant Trust Board of Directors has formed a Presidential Search Committee with Scott Hanson, vice president of finance at Covenant Ministries of Benevolence, appointed as chair. The committee interviewed executive search firms in August and has chosen to retain KEES Alford Executive Search. Heather Eddy, president of KEES, has a long history with Covenant organizations and previously conducted the search that placed Wiesbrock as Covenant Trust president in 2010.
KEES has provided the search committee with a high-level schedule of necessary goals to meet the deadline of securing a final candidate by early 2023. Key internal and external stakeholders will be identified and interviewed as part of that process, with a goal to begin interviews in December. Wiesbrock has graciously offered to stay on to work with the new president to help ensure a smooth transition.
Wiesbrock says, "I believe the timing of my retirement is right not only for myself and my family but also for Covenant Trust. The team is strong, experienced, and resilient, having weathered the pandemic storm and its challenges well. It is poised for growth and ready for the next opportunity. It is the perfect time for new leadership to take this organization into the next chapter and to the next level."
In a letter to Evangelical Covenant Church leadership, Mollie Newsome Sudhoff, chair of the Covenant Trust Board of Directors, wrote, "You are well aware of Ann's incredible leadership over the last 12 years. She has exemplified her love for the Lord, the Evangelical Covenant Church, clients, staff, shareholders, the affiliates, and to so many others she has worked with and served throughout the years."
Wiesbrock says she and her husband, Dan, members of the Evangelical Covenant Church of Hinsdale, Illinois, look forward to spending more time with their children and their greater family. They hope to travel and pursue other interests together while they are in good health and able to do so.