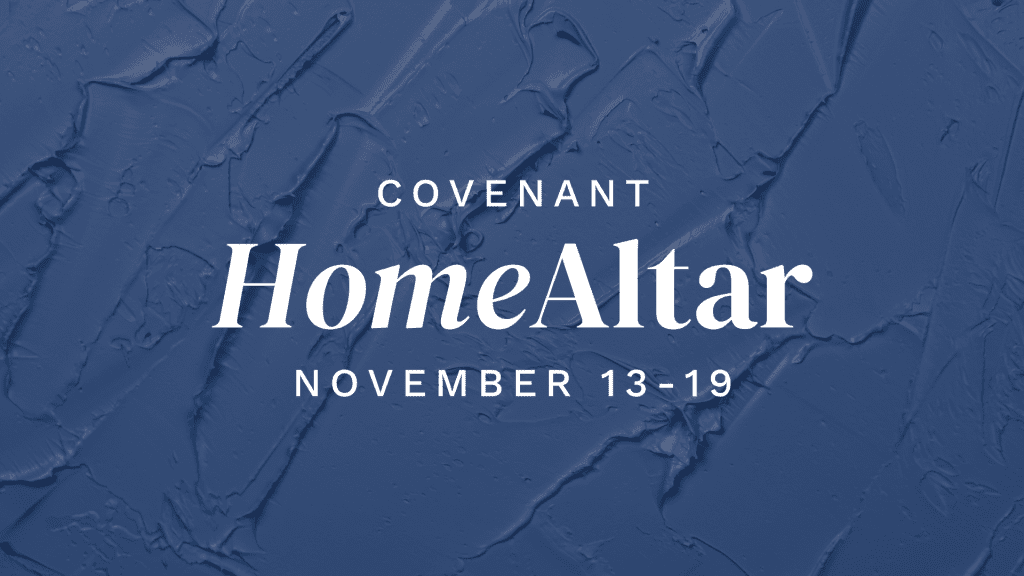 Consequences



---
SUNDAY, November 13
Jeremiah 18:1-11
We try to help our children understand that touching a hot stove will burn. We pray that both we and our children will be spared from the consequences of our actions, and often we are (God is gracious!)—but not always. God warned Judah that their deeds would have consequences.
Abraham Lincoln recognized this truth in his second inaugural address when he said, "Fondly do we hope, fervently do we pray, that this mighty scourge of war may speedily pass away. Yet, if God wills that it continue until all the wealth piled by the bondsman's 250 years of unrequited toil shall be sunk, and until every drop of blood drawn with the lash shall be paid by another drawn with the sword, as was said three thousand years ago, so still it must be said 'the judgments of the Lord are true and righteous altogether.'"
The message of Jeremiah is clear. If we repent and change our ways, God is gracious, we will be forgiven, and we may be spared from the consequences of what we have done. It is not easy to repent, but that hard choice is our best hope.
Gracious God, allow us to see our sin, repent, and turn away from what we have done. Amen.
PRAYER FOCUS: TO BE GENEROUS STEWARDS 
Too Embarrassed to Be Good
---
MONDAY, November 14
Psalm 1
Peer pressure is strong, and not just for the young. It is easy to adopt the opinions of others ("follow the advice of the wicked"), go along with the crowd ("take the path that sinners tread"), and join in the cynicism of the clever ("sit in the seat of scoffers"). We become hard, uncaring, unjust, cynical. We allow the world to embarrass us into ignoring what Abraham Lincoln called "the better angels of our nature." We are left rootless and adrift.
The only defense against being too embarrassed to be good is the power of the Holy Spirit working through the Word, the blessed community, and prayer.
O God, shield us from that slow, unthinking descent into rootless wandering that the psalmist warns against. May we always be firmly rooted in you. We pray this through Jesus Christ, your Word made flesh. Amen.
Become What You Are
---
TUESDAY, November 15
Deuteronomy 30:6-14
Circumcision was a sign and seal of the old covenant, as baptism is a sign and seal of the new covenant. Our text promises that God will change us so that we "will love the Lord your God with all your heart and with all your soul" (v.6, TNIV). Paul delivers the same assurance in, for example, Romans 6.
By grace we are made new creatures in Christ. This is now who we are. Our task is to become what we already are. Thankfully, we are not left alone. The Spirit is working within us. God's Word is "very near to you." In that power, become what you are—a faithful disciple.
Gracious God, by your Holy Spirit work in my heart and will each day so that I may become in my thoughts and actions what I already am by your grace. In Jesus's name, amen.
PRAYER FOCUS: WORLDWIDE ACCESS TO CLEAN WATER
Life Is a Gift and a Choice
---
WEDNESDAY, November 16
Deuteronomy 30:15-20
Our new life in Christ is a gift. But we must also choose life. We can choose to follow the life-giving path of discipleship, or we can turn our backs on all God's gifts and choose death.
How can we know which way we are choosing? By examining our lives. Are you choosing to follow the clear commandments of God in the way you live?
Jesus tells us that those commandments are summarized in this: "Love the Lord you God with all your heart and with all your soul and with all your mind….Love your neighbor as yourself" (Matthew 22:37-39, TNIV).
O God, I want to love you; I seek to love my neighbor. Forgive my failures and give me the strength day by day to live out this love. Amen.
Who's on First?
---
THURSDAY, November 17
Luke 14:25-33
The language is so strong because it is a message we don't want to hear—that we cannot love anyone or anything else properly unless we love God with a love that makes all other devotions pale in comparison.
John Calvin said that human nature "is a perpetual factory of idols." We turn the good into a substitute for the best and thereby lose what is best and distort what is good.
Only if we love God first will we be able to love God's creation properly. Only then will we "get back very much more in this age, and
in the age to come eternal life" (Luke 18:30).
Lord, forgive my idolatry and empower me by your Spirit to keep my priorities clear and real. In Jesus's name, amen.
PRAYER FOCUS: AN END TO GUN VIOLENCE
Letting Go
---
FRIDAY, NOVEMBER 18
Philemon 1-21
If it were not for resentment and revenge, we would need many fewer soldiers and advice columnists.
Philemon could easily have felt resentment toward Onesimus (and vice versa). Paul urged Philemon to see Onesimus with new eyes, "no longer as a slave but more than a slave, a beloved brother—especially to me but how much more to you, both in the flesh and in the Lord" (v. 16, NRSV).
Our eyes need changing too, so that we see others through the
eyes of God-in-Christ. Whom do you need to see with new eyes and new charity?
Lord, take my resentments and bury them at the foot of the cross. May I see others through your loving eyes. Amen.
A Goodly Heritage
---
SATURDAY, November 19
Psalm 16
Our heritage of faith is a history of the "fullness of joy" (v. 11), but it also speaks of difficult choices. Abraham had to choose to leave a familiar home and follow God's call "even though he did not know where he was going" (Hebrews 11:8, TNIV).
An old saint used to tell me often that we don't know what the future holds, but we know who holds the future.
In that assurance, may you follow God's leading in your life; then you can also say, "The boundary lines have fallen for me in pleasant places; surely I have a delightful inheritance" (v. 6).
Precious Lord, take my hand lead me on, let me stand. In Jesus's name, amen.
PRAYER FOCUS: FOOD DISTRIBUTION CENTERS