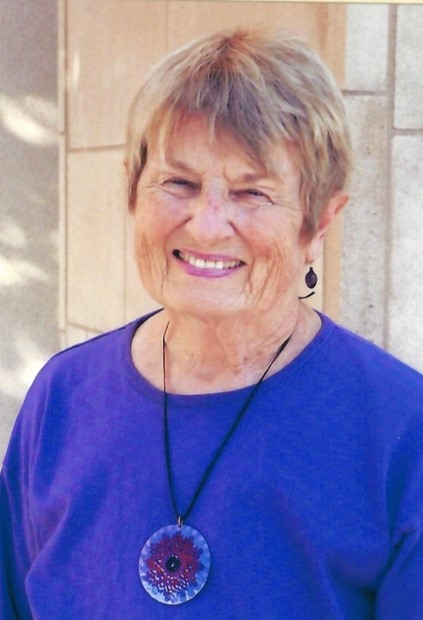 Velma Lagerstrom, wife of the late Covenant minister Ron Lagerstrom, died September 29 in Santa Barbara, California. She was 90.
Velma was born into the Lungren family on September 15, 1932, in Kansas, then followed with her family to Kingsburg, California at the age of six. As one of 40 Lungren first cousins, she grew up surrounded by proud and loving relatives in her close-knit farming family. As she grew in her musical abilities, Velma became involved in the worship ministry at Kingsburg Covenant Church, playing both piano and the organ. During that time, she got to know Ron Lagerstrom, and they married on June 12, 1954.
Together Velma and Ron served churches in East Hampton, Connecticut; Princeton, Illinois; and eventually Davis, California, where they spent 42 years together. During that time they raised two sons, Larry and Glen.
Vocationally, Velma served in the education system, first as a teacher and then as a principal at Birch Lane Elementary School. During her time there, she was diagnosed with breast cancer, and subsequently became an activist and advocate, raising awareness about the disease and supporting others who went through it. Together she worked with Dr. Ernie Bodai and Rep. Vic Fazio to help develop a Breast Cancer Research Stamp, which has since raised more than $100 million for breast cancer research.
In 2012, Velma and Ron moved to the Covenant Living retirement community at the Samarkand, where she spent the next decade sharing her musical gifts and irrepressible spirit with friends and neighbors. They became her support network after the loss of her dear husband, Ron.
Velma was survived by her sons, Larry (Lori) and Glen (Dave); two grandchildren, and two great-grandchildren. Memorial gifts can be made to the Davis Schools Foundation.
Peace to her memory.