I am writing today to share with you the news that I am stepping down as president of the Covenant Ministerium. Over the past few months, I have been praying and discerning God's call on my life. During this season of intentional discernment, the Spirit has made a few things clear: the first is that I am being called to step down as president of the Covenant Ministerium, and the second is that I am being called to a new pastoral role. This spring I will transition out of my current pastoral role in Tucson (Eastside Covenant Church) to a new role at a Covenant church in the Boston area (Highrock MetroWest).
It has been a tremendous honor to serve the Covenant Ministerium these last four years in various capacities, particularly over the last year and a half in the role of president. These last several years have been exceedingly challenging at times for the Covenant Ministerium, and the Covenant more broadly. I remain profoundly humbled by the trust you placed in me to lead during this tumultuous season where the bonds of our unity and fellowship were often tested.
In conversation with the officers of the Ministerium, I have determined that my last day will be Wednesday, March 1. This will allow me to continue to contribute to the current continuing education offering (Transforming Polarized Thinking). The Nominating Committee of the Covenant Ministerium will be in communication with you as they determine the next steps. In the meantime, I am encouraged to know that our vice president, Rev. TJ Smith, is able to represent the Ministerium in any way that may be necessary.
To say that I love the Covenant Ministerium does not do justice to the depth of affection I feel for you all, my colleagues and my Covenant family. I depart this role with a profound and growing hope for the Covenant, as I sense that God is doing a new thing in our denomination.
In Christ,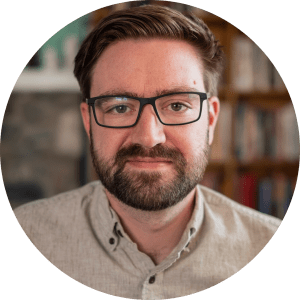 Rev. Taylor Burgoyne
President – Covenant Ministerium