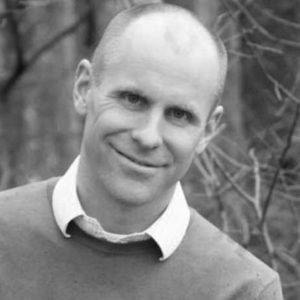 Ordained Covenant chaplain Joel Jueckstock passed away from cancer in St. Paul, Minnesota, on March 2, 2023. He was 40.
He was born December 24, 1982. He married
his wife, Kristen, on July 29, 2006.
He earned a bachelor's degree from Bethel University in St. Paul, Minnesota; an MDiv from Bethel Seminary; and a doctoral degree from Luther Seminary.
He was ordained in the Covenant in 2014.
He served as a chaplain for Allina Health and in other hospital settings. He was an adjunct professor of personal and spiritual formation and pastoral care at Bethel Theological Seminary. He was a member of Salem Covenant Church in New Brighton, Minnesota.
Joel is survived by his wife, Kristen, and their three children, Kyle, Audrey, and Samuel; his parents, Gary and Jan Jueckstock; brother, Jason Jueckstock, and beloved family.
A memorial service was held on March 11 at Salem Covenant Church.
More information is available on his CaringBridge site.