After much prayer and discernment, Angela Yee, the Covenant's chief ministry officer/executive director of ministry development, has announced her plan to transition from her role, effective October 1, 2023. Angela has served in the President's Office since October 2018, under the leadership of two presidents.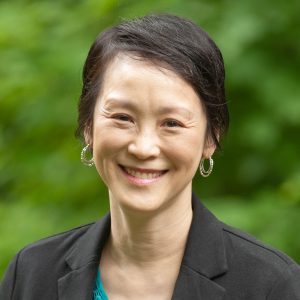 "I am honored to have served the movement that I love," she says. "We truly have an awesome God who is doing amazing works throughout the world in and through the Covenant. One of my greatest joys has been serving with and getting to know the beautiful mosaic of God's people in the denomination, conferences, churches, affiliates, and many other expressions of this community and mission impact. I will miss them dearly!" 
As the supervisor of the executive ministers of mission priorities and events team, Yee has been involved in many strategic efforts for missional work, initiative development, and collaboration on the Covenant Offices Leadership Team, Council of Superintendents, and Mosaic Commission. 
"It has been a privilege and a joy to work with Angela," says Tammy Swanson-Draheim, president of the Covenant. "She brings a multiplicity of gifts, a heart for the mission of the Covenant, and a strong strategic mind. I am grateful we have had this opportunity to work together, and I know she will continue to bless our wider movement with her gifts and talents."  
Yee, who is an ordained Covenant minister, will return to the church leadership and nonprofit consulting field where she was involved after decades of local church ministry. She remains fully committed to her current role through September.