David W. Johnson, former president of National Covenant Properties, passed away on March 25, 2023, in eastern Tennessee. He was 78.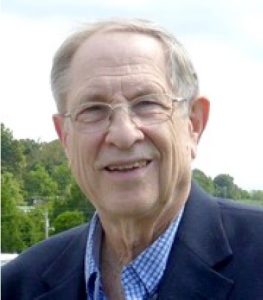 David William Johnson was born in Chicago, Illinois, to parents Svening and Martha Johnson
on May 10, 1944. He graduated from Lane Tech High School and subsequently earned a bachelor of arts degree from North Park College. He continued his education at DePaul and Loyola, earning a master's in business administration and becoming a certified public accountant.
He served in the United States Army and was stationed at a military base in Germany.
In 1998, David married Jeanne L. Allen.
David served as president of National Covenant Properties from its inception in 1976 until his retirement in 2007,
and as controller for the Evangelical Covenant Church from 1976 until 1994. At NCP he served in such a range of capacities that now five people work to cover the duties he handled alone. He continued to serve NCP on its Board of Directors from 2010 to 2019. David was a respected local church leader and generous in his support for his family.
He was preceded in death by his wife, Jeanne. He is survived by his siblings, Paul Johnson (Mary) and Lois Barkules (Bill).
A graveside memorial service was held on April 5 in Greeneville, Tennessee. Memorial gifts can be made to Covenant World Relief and Development or any other charity.
Peace be to his memory.