Black social media spaces have been buzzing over the release of Praise This, a Peacock original streaming feature film.
Written and directed by Tina Gordon, Praise This takes the scrappy-underdog-in-a-music-competition formula perfected by the Pitch Perfect films and gives it a Black gospel makeover. Chloe Bailey stars as a young lady with big dreams who joins her local church praise team as a way to advance her music career.
To be entertaining, movies about music must have a certain level of verisimilitude. By that measure, Praise This delivers. Chloe Bailey is a Grammy-nominated actor and R&B singer, and half of the duo Chloe x Halle. (Her younger sister Halle was recently cast as Ariel in the live action remake of Disney's The Little Mermaid). Praise This also features supporting performances from actual gospel artists Koryn Hawthorne and Jekalyn Carr, as well as Quavo from the Atlanta-based hip-hop group Migos, who plays—surprise, surprise—a big time Atlanta rapper. The fictional singers sing arrangements of popular gospel anthems from artists Kirk Franklin, Tye Tribbett, and Tasha Cobbs Leonard and perform gospel "remixes" of popular secular songs from such artists as Xscape and Megan Thee Stallion. 
Praise This is cute, occasionally funny, and fairly family friendly. It's also light and somewhat contrived. The theology is a bit flimsy, and the protagonist's inner journey is upstaged by matching outfits, dance moves, and a pair of Black women who function as cheeky, middle-aged Statler and Waldorf.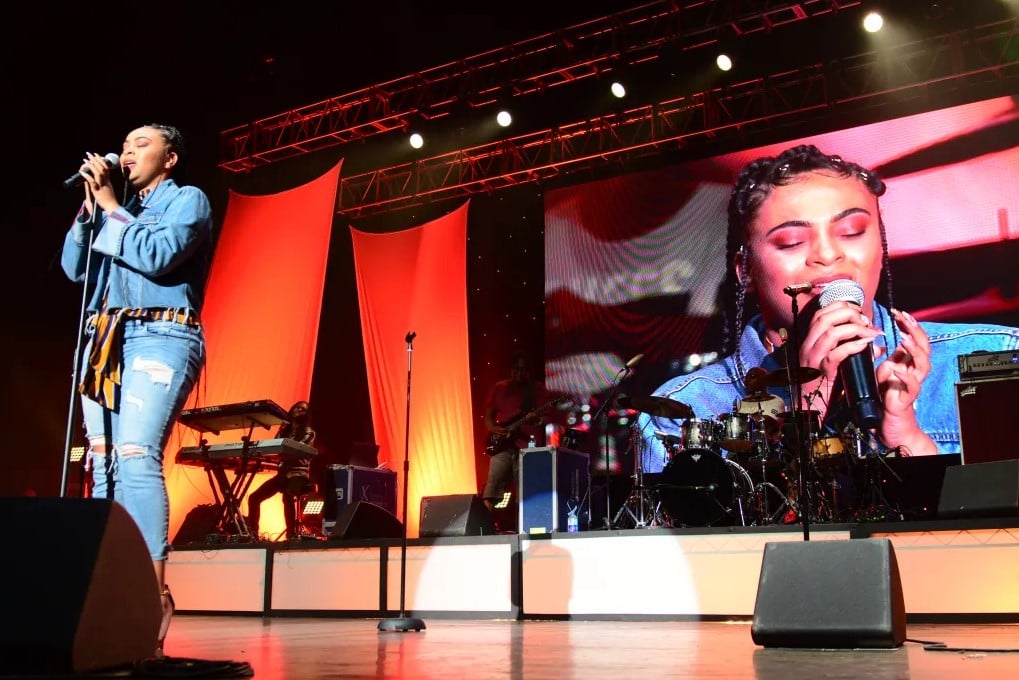 Its most redeeming quality, however, is the way Praise This bridges the gap between the sacred and the secular as it depicts elements of Black urban culture as part of Black church life. Some of these depictions are inspirational and positive, like the tattooed pastor who presides over his motley crew of singers and lets skaters use the church during the week. Some are deliberately crude and provocative. In a mass-marketed comedy film, this is common, and intentional. It's less provocative than Honk for Jesus, Save Your Soul, but it covers similar ground.
Speaking of which, Praise This is obviously a very Black movie. You couldn't make this film about white evangelical churches, because the talent incubation process in that culture is not as clearly defined as it for Black churches. Taylor Swift didn't get her start singing in church the way Beyonce did. Even though the Black church is not a monolith, there is a commonality to the various Black church traditions that prioritize musical excellence and experiential engagement just as much as—and in some cases, more than—sound doctrine or theological clarity.
That said, the contemporary gospel music today is deeply influenced by hip-hop, which is heavily beat-driven and features fewer chord changes and harmonically simpler melodies. This version of gospel music is in some ways easier to create, and thus better satiates the market-driven demands of streaming music listeners who expect a new album every 18 months, instead of three- or four-year intervals like generations prior.
All of these features create the unintended consequence of making the music less memorable and more performative. I recognized some of the gospel music in Praise This, but I wasn't moved by it like I hoped I would be.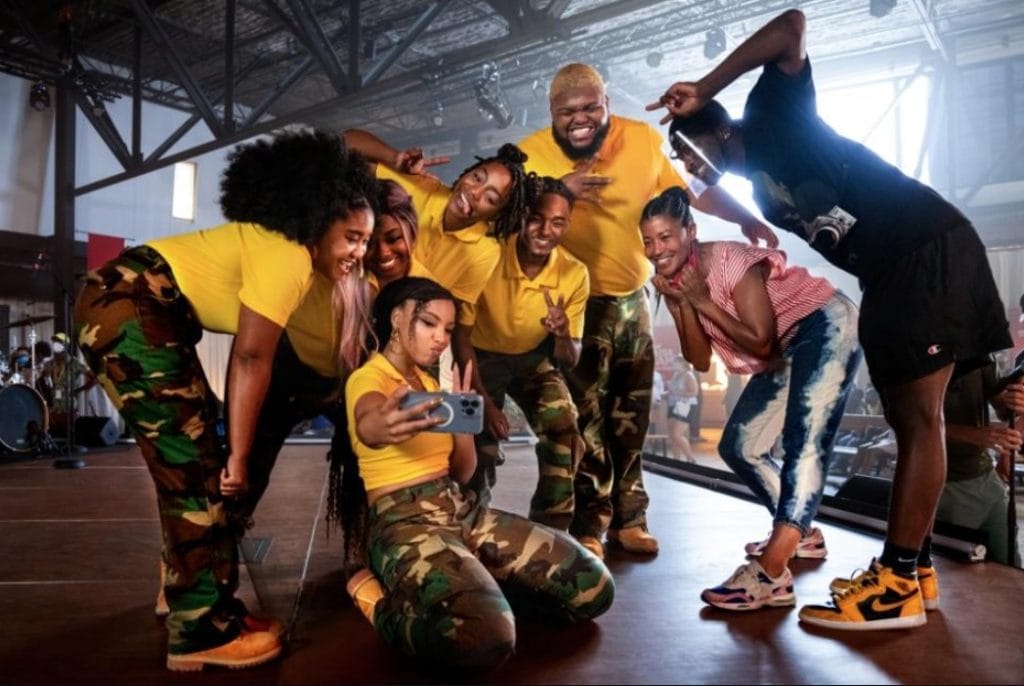 [MILD SPOILERS AHEAD]
I generally like Koryn Hawthorne as an artist. She sings one of my favorite trap gospel bangers. But in this film, she plays a character whose musicianship is a front for bullying other singers with elitism and entitlement. Hawthorne's character, Fallon, is written as a comically insecure antagonist to Bailey's character, Sam. Obviously, as an adult human being I wasn't thinking, Gee is this what Koryn Hawthorne is really like? But the authenticity of the contemporary sound in Praise This began to erode my ability to differentiate between the actor and the character. As I watched Koryn and her singers gyrate in praise to the instrumental of "Savage" by Megan Thee Stallion, it was hard for me to picture her as an anointed servant of God, because I was thinking, Yeah, a lot of gospel music is actually like this right now.
That kind of performative sincerity as a cover for cattiness and jealousy doesn't bother me in a Pitch Perfect movie, because those people aren't depicted as Christian. But as followers of Christ, we're supposed to be different from the world. We're supposed to resist being conformed to the pattern of this world. What Praise This tells us is that when it comes to certain elements of Black church culture…we've got some work to do.
[SPOILERS OVER]
All that said, I love hip-hop, and I enjoy mixing it with elements of gospel and other forms of praise music. And I enjoyed Praise This on its own terms. Its provocative take on the culture of Black gospel music raises important questions with which faith leaders from all backgrounds should grapple. What does it mean to worship in spirit and in truth? What does it mean to be holy? How far should we go to reach people who don't know God? If we've gone too far, how will we know? And what if we haven't gone far enough?
These weighty questions are beyond the scope of an unrated music satire, but if as many of God's people enjoy this movie as I think they will, then I have no choice but to trust that God will continue to lead us into the truth.
After all, God is good—say it with me now—all the time.