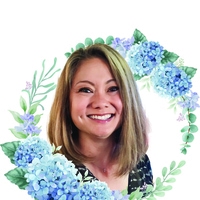 Kennis A. Furuya Bishop, wife of Covenant pastor Gregory Bishop, died March 6, 2023, in La Mesa, California. She was 51.
Kennis Akemi Furuya Bishop was born on January 5, 1972, to parents Kenji and Harriet Furuya in Los Angeles, California. Growing up, she practiced nihonbuyo (Japanese classical dance), attaining her natori (formal stage name) at age 16.
After graduating from Crescenta Valley High School, she obtained her bachelor's degree in speech and hearing sciences from the University of California, Santa Barbara. Following her graduation, she spent a year and a half in Osaka, Japan, where she taught local women and churches English using a Bible study.
Kennis then went on to earn her master's degree in speech and hearing sciences from Boston University. She became a licensed speech pathologist and returned to Los Angeles, where she practiced in both school and clinical settings.
While attending a conference through her church, Kennis became reacquainted with Greg Bishop, whom she had known during her time at Boston University. They began a long-distance relationship and married on January 4, 2003.
Kennis continued to practice as a speech pathologist in Boston, where she worked alongside Greg, who pastored at the city's largest Hispanic church. In 2018, the family, now including children Noah and Charis, moved to Chula Vista, California, where Greg accepted a call to serve as the bilingual pastor of Grace Covenant Church in Spring Valley.
In California, Kennis continued to work as an itinerant speech pathologist for a hospital system before eventually establishing her own private speech practice. In addition to her role as a wife and mother, she worked closely alongside Greg in his ministry and was a leader in Bible Study Fellowship International.
She is survived by her husband, Gregory; two children, Noah Jonathan Furuya Bishop and Charis Megumi Bishop; parents Kenji K. and Harriet H. Furuya; brother Ryan Kenji Furuya, and many uncles, aunts, and cousins.
A celebration of life service was held on March 27, at Grace Community Church in Sun Valley, California.
Peace be to her memory.