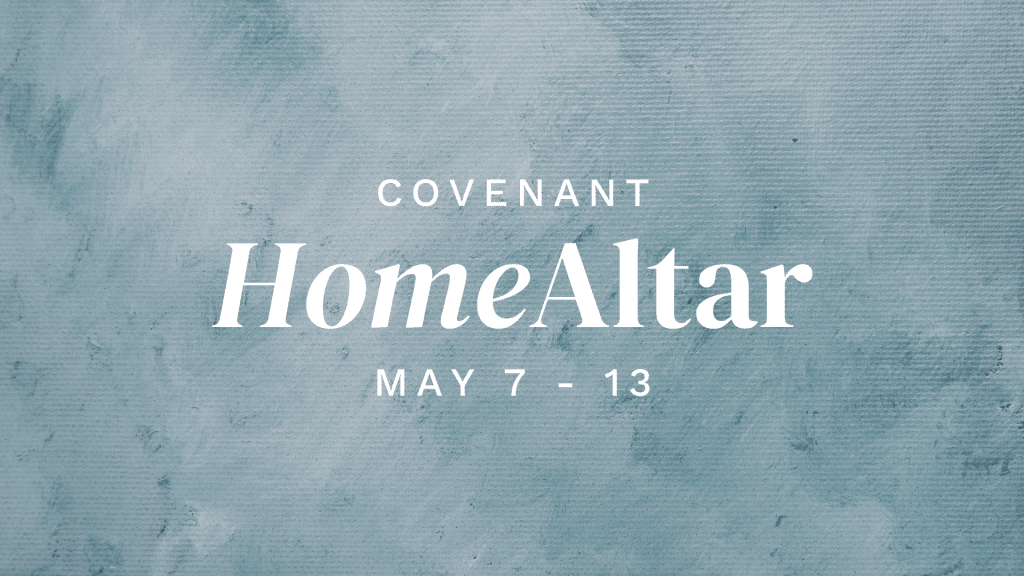 Holy Spirit Reflection



---
SUNDAY, May 7
Fifth Sunday of Easter
Acts 6:8-15
This narrative of Stephen represents the movement of the Holy Spirit in the early days of Christianity. We also see the hostility against him from those who were doing their best to follow the God of Abraham and Moses. But what happened with Stephen? "His face was like the face of an angel" (v. 15). The Holy Spirit was now working in him, so the people around him could see that reflection.
Years ago, I attended a Christian college. So many students and staff seemed to be going through the motions of their religion. I was struggling with my own faith and became more discouraged. Sometime later, I was able to look back and remember a few people in that school who seemed to have something different. They were speaking and moving differently; it was the Holy Spirit shining through them that helped bring me to a right relationship with God and gave me a desire to be a reflection of him.
Lord, may your Holy Spirit shine through me so that others can see and feel your love and presence. AMEN.
PRAYER FOCUS: GUIDANCE IN MAKING DIFFICULT DECISIONS
Guided in the Storm
---
MONDAY, May 8
Acts 7:55-60
Today's passage brings us to Stephen's martyrdom. I admit, this story used to scare me—his death is not the end we want! Where is victory, protection, redemption? But I started digging deeper. First, Stephen continued to be filled with the Holy Spirit. This was God's grace on him in the midst of a violent experience. He was so filled that he saw "the glory of God, and Jesus" (v. 55). His eyes were fixed on something greater than his painful circumstance. Can you imagine what that must have been like?
True to the nature of God, the story does not end there. We see redemption. In the middle of the chaos, even as part of the chaos,
a new follower of the Way is introduced: Saul, later known as Paul.
The seeds were being planted through the witness of the Holy Spirit.
Lord, thank you for your Holy Spirit, who works through me and for me. Help me to fix my eyes on you in times of pain and sadness, that I may be a witness to those around me. AMEN.
Encouraged in the Storm
---
TUESDAY, May 9
1 Peter 3:8-12
Peter is encouraging and instructing those in the church who are weighed down by the shame and ridicule they experience in their communities. This reading begins with him reminding the followers how important it is to love and support each other. When the church works together and lifts each other up, it is much easier to withstand the evil and abuse perpetrated by non-believers. Friends, this message is for us. We are called to unite, support, love, and encourage each other.
This includes our brothers and sisters whom we do not agree with on every point. When we unite, it gives us strength to love our neighbors.
Is there a brother or sister in your life you are at odds with? Is there someone you have spent more time arguing with than encouraging? Maybe this is the day to move toward reconciling with them.
Lord, I am sorry for not always showing love to my brothers and sisters in Christ. I pray you will take away my anger and hurt, so I can better reflect you. AMEN.
PRAYER FOCUS: ACCESS TO EDUCATION FOR GIRLS IN THE WORLD
Guided in the Fight
---
WEDNESDAY, May 10
1 Peter 3:13-22
Today's passage is a continuation of Peter's message to the believers who are experiencing strife in an unsettled world. He starts this part of his teaching in verse 8: "Have unity of spirit, sympathy, love for one another, a tender heart and a humble mind." This is the foundational piece that helps us endure hardship.
Have you ever watched a boxing match? Each contestant has a team waiting for them in the corner. During the match, they fight as hard as they can, endure as much as they can. When the bell rings, they go to their team—sweaty, bruised, and exhausted. The team provides water,
a towel, bandages, and words to help the boxer get back into the fight. Sometimes life's battles feel that way. (To be clear, this chapter is not about allowing abuse.) Be honest with those who are in your corner and allow the Holy Spirit to guide and work in you.
Lord, sometimes I feel like I am fighting the world alone. It is exhausting! Thank you for reminding me that you are always in my corner. AMEN.
Guided Through the Noise
---
THURSDAY, May 11
John 10:1-10
In today's passage, Jesus uses an analogy that is familiar to his audience. God revealed himself through the prophets as keeper of his "flock" (Jeremiah 23:3; Ezekiel 34:17). In this passage, Jesus reveals himself as the gate the sheep can walk through to find safety and rest. Later in John 14:6, Jesus makes the same point when he says, "I am the way and the truth and the life. No one comes to the Father except through me."
There is so much to be gleaned from this passage, but I want us to reflect on one word: pasture. This word is used 129 times in the Old Testament (NRSV). It describes a rich, safe place, home, and a place for rest. His instructions are clear: Follow God, listen, and follow his instructions, do the right thing, and you will find peace. There is a lot of noise in our world. Today, be mindful of which voices, written or spoken, pull you toward God and which ones pull you away from him. You might be surprised.
Lord, teach me to hear your voice above the noise that tries to keep me from you and from your peace. AMEN.
PRAYER FOCUS: PEOPLE WHO ARE SINGLE
Guided by the Good Shepherd
---
FRIDAY, May 12
John 10:11-18
In yesterday's passage, Jesus revealed himself as the gate through which the sheep can walk and find peace. Today, Jesus calls himself the good shepherd. The good shepherd loves his sheep so much, he would die for them. The good shepherd protects his sheep. He knows us as much as the Father knows him. Stephen believed this, even into his suffering and death. Peter knew this, believing it was better to suffer with Christ than to suffer with evil. With all the pain life brings us, there is perfect peace in Jesus.
Have you experienced peace in the pain? Someone in your life needs your story of hope. Ask God to show you who that might be. You just may find that in sharing your hope, yours will be renewed.
Lord, thank you for being the peace in my pain. You are the good shepherd who knows me and loves me. Help me share your goodness today to those who need hope. AMEN.
Guided to Rest
---
SATURDAY, May 13
Psalm 23
What a wonderful devotion to begin Sabbath! In verse 2, David says, "He makes me lie down in green pastures." Resting is not a suggestion; it is a mandate. There is always someone in need or a list of tasks to get done. Like many people, I have a hard time taking breaks. My husband is the first to notice when I don't—I get irritable, or I suddenly burst into tears over something simple. Does this sound familiar? Whatever is going on, whatever trials you are walking through, whatever mountain you are climbing, take time to rest. Jesus says, "Come to me, all you who are weary and are carrying heavy burdens, and I will give you rest" (Matthew 11:28, NRSV). Take a few minutes to reflect on whatever part of today's reading you need right now.
Good Shepherd, thank you for all the ways you guide, protect, and refresh me, even in the darkest times. You know exactly what I need! Help me trust you today. AMEN.
PRAYER FOCUS: MARRIAGES