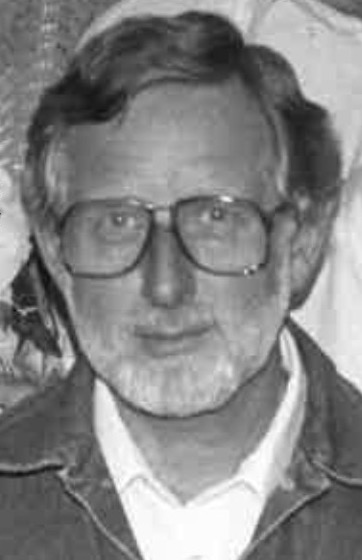 Retired Covenant global personnel Glennis D. Heikes died March 19, 2023, in Northbrook, Illinois. He was 94.
Glennis Dale Heikes was born on February 7, 1929, to parents Joe and Anna Heikes in George, Iowa. Throughout his childhood, he spent time in Iowa, Minnesota, and South Dakota, following his father's employment as a farm worker. He was one of eight children, having five brothers and two sisters.
After obtaining a certificate in Rural School Education from Sioux Falls College in 1948, he served in the United States Air Force as an air traffic controller. During the Korean War, he guided airplanes transporting wounded soldiers to Japan, assisting them in performing difficult night landings in densely forested areas.
Following his military service, he obtained degrees in both math and physics from Augustana College (Sioux Falls) in 1957. During that time, he met Anna Osborn, and they married on June 22, 1958.
He later pursued graduate studies at both Kansas State University and the University of California Los Angeles. For 12 years, he worked in missile testing and development with both the United States Air Force and Navy.
After attending a home Bible study for the first time in his life, he became a Christian. Following this experience, he and Anna felt God's calling to pursue mission work. He obtained his master's of divinity from North Park Theological Seminary in 1977 and was ordained in 1980.
Together, he and Anna went on to serve in Ecuador for 20 years where they fostered small groups in homes and planted four churches, all of which were turned over to Ecuadorian Covenant pastors.
In his later years, he lived in Lindsborg, Kansas. Even though he suffered from a debilitating brain injury in 2012, he was still able to perform the marriage of one of his grandsons. He continued to live in Lindsborg for five more years before he and Anna moved to the Covenant Living facility in Northbrook, Illinois.
Glennis was preceded in death by his son Joseph in 2020. He is survived by his wife, Anna; three children, Johna Magnuson (Dean), Morene Fisher (Kevin), and Walter Heikes; daughter-in-law Heather Heikes; eleven grandchildren, and thirteen great-grandchildren.
A memorial service was held at Brandel Chapel at Covenant Living in Northbrook, Illinois. In lieu of flowers, memorials are suggested to Covenant World Missions, 8303 W. Higgins Rd., Chicago, IL 60631.
Peace be to his memory.