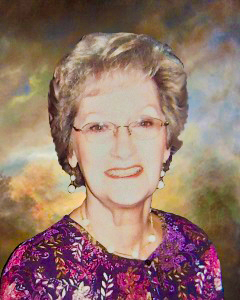 Shirley F. Rosnau, widow of retired Covenant pastor Reuben Rosnau, died May 28, 2023, in Golden Valley, Minnesota. She was 77.
Shirley Faye Miller was born on January 29, 1946, to parents Ray and Violet (Rocene) Miller in Waseca, Minnesota. She graduated from New Richland High School in 1964 and furthered her education at St. Paul Bible College in Minneapolis.
Shirley and Reuben were married on June 14, 1969. Throughout their marriage, they resided in Illinois, Michigan, New York, Manitoba, and Minnesota. They spent 28 years in Cook, Minnesota, before moving to Winthrop, Minnesota, in 2011. During their time in Cook, Shirley worked as a receptionist and insurance clerk for Scenic Rivers Health Services.
Shirley attended Mercy Commons Covenant Church in Edina, Minnesota, and remained a member of the Evangelical Covenant Church in Winthrop, Minnesota. She was an active member of her congregation, leading Bible studies, playing the piano, and singing. She was also involved with Covenant Women.
Shirley enjoyed reading books, having tea parties, and hosting both her church family and her own family. She especially cherished spending time with her children and grandchildren. She spent the final season of her life as a resident of Covenant Living of Golden Valley.
Shirley was preceded in death her husband, Reuben. She is survived by two children, Brian Rosnau (Molly) and Kimberly Thill (Allen); and three grandchildren, as well as siblings, nieces, nephews, and other relatives.
A funeral service was held at on June 16 at Mercy Commons Covenant Church, followed by internment on June 17 at Winthrop Cemetery in Winthrop, Minnesota.
Peace be to her memory.