A Different Kind of Order in Mozambique
It started more than a year ago, with a question.
Melanie and Alex Viana are global personnel serving in Mozambique. Their ministry focuses on church planting, training church leaders, and community care centers. Those care centers are called Melanie Centers, and when they reached out to ask about a potential article, I couldn't get one nagging question out of my head: Why call them "Melanie Centers"? If you're dedicated to serving Mozambican people, why name the ministry after yourself?
So I asked her, via email. Not directly, of course. It was embedded with several other questions about their ministry. But Melanie responded in a way I didn't expect. Instead of getting defensive or explaining their rationale, she simply invited me to come and see for myself.
A year or so later, I was in a café in Beira, getting the lowdown from Alex, who was eager to help fill in my cultural blanks. I'd read that the Melanie Center was named because of a monetary gift the Vianas gave during a time of grief over losing their twin children before they were born.
But there was more to the story.
I witnessed that their society is organized less around technology, and more around, well… people.
"You see," Alex told me, "the culture of Mozambique is relational. Mozambicans are very relational people." He must have said some version of that sentence 10 or 15 times during my weeklong visit.
When someone experiences a death in their family in Mozambique, the responsibility to host the scores of loved ones in their time of grief rests on the bereaved. Because grieving is a time to be together and because hospitality is such a primary cultural value, the host spends a significant amount of money to host their loved ones. It might be an exorbitant sum, but in that culture, the value of solidarity and togetherness is absolutely priceless.
But after Melanie and Alex went through the grueling ordeal of losing not one but both of their unborn twin children, they were in no position to host such an affair. At their memorial service they invited people to join them in giving to the ministry in Mozambique.
To the Mozambicans, that was completely unthinkable. The idea that Melanie and Alex chose to forgo their own ritualized gathering of grief in order to bless other children in need left ministry leaders there greatly moved. In gratitude, they responded by calling the community gathering place and family care center, the Melanie Center.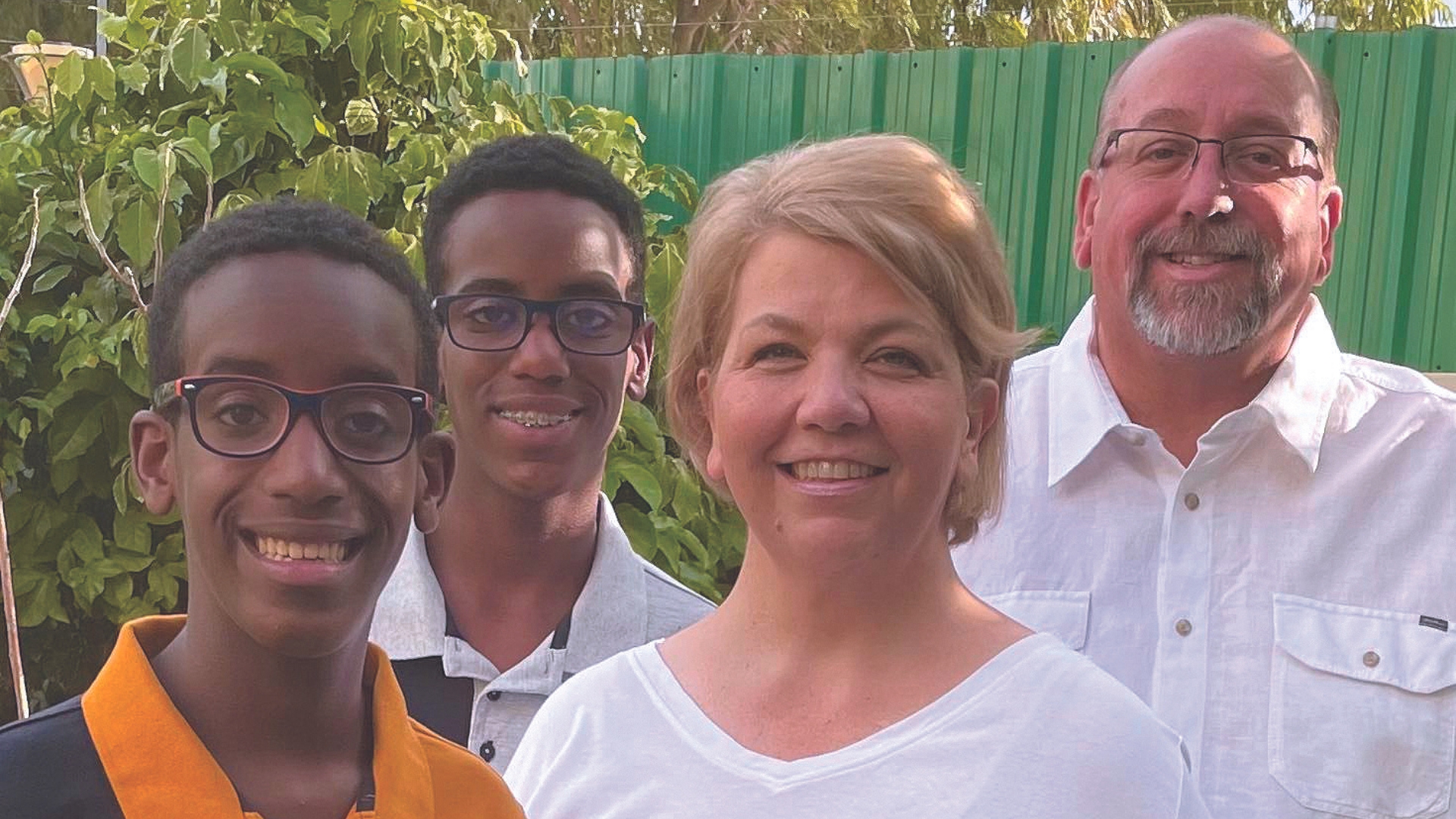 Melanie and Alex Viana, with their two children, Josh and Joey
That was more than a decade ago. By the time I arrived last spring, the Melanie Center had become an institution of blessing in the village on the outskirts of Beira. I wanted to learn more about the people within its radius—not only those who received care but also those who helped to make it work and the broader community of faith at Life Covenant in Mozambique.
The first people I saw after arriving at the Beira airport were Pastor John Jone and his right-hand man, Antonio Boisse Quipa, who served as my interpreter. They were there not only to greet me—which John did with a warm smile and a giant hug—but also to assist in facilitating the customs and immigration process.
After having spent an evening in the sizable international airport in Addis Ababa, Ethiopia, I found the airport in Beira to be refreshingly modest—almost intimate. I soon learned the wisdom of sending Pastor John to assist in my arrival, because his presence seemed to put everyone at ease, including all the airport and security personnel. They were speaking Portuguese, so I couldn't understand the words—but their body language said everything. In this airport I witnessed a dynamic I would see repeatedly. People knew Pastor John, and they respected him.
To process my visa, immigration officials needed to access a computer network based in the capital of Maputo. But the internet connection was very slow, which meant long delays between each transaction,
and several other travelers were in line ahead of me.  "Welcome to Africa," said Pastor John. "This is part of life here."
The three of us ended up spending a couple of hours, sitting and chatting in the airport. Because the lengthy delay required occasionally moving from one room to another, I walked through security checkpoints several times. But every time people saw I was with Pastor John, they let me through, no questions asked.
As I processed details of my trip with Joel Sommer, my pastor at Access Covenant Church in Portland, Oregon, he made an interesting observation. In his understanding, many developing nations in the global south seem to be less "organized," but more connected.
That was an apt distillation. As a citizen of the United States, I was accustomed to a level of societal infrastructure unlike Mozambique's, where road lighting and signage are inconsistent. Internet access is unreliable. Building codes are variable, and land use zoning restrictions don't exist as they do in the US.
Mozambicans maintain order through social engagement. In lieu of a surveillance network with traffic cameras and license plate readers, police stage occasional checkpoints along highways to ask travelers where they are going and why. Instead of infrared remote controls to manage security gates, people identified us by our vehicles and faces, and then decided whether to let us in. Rather than commerce being mediated through a shopping mall, direct mail catalog, or smartphone app, people lined the streets to sell their wares, setting up along sidewalks. One enterprising individual hung their pots and pans for sale on tree branches, as if they'd grown there organically.
I witnessed that their society is organized less around technology, and more around, well…people.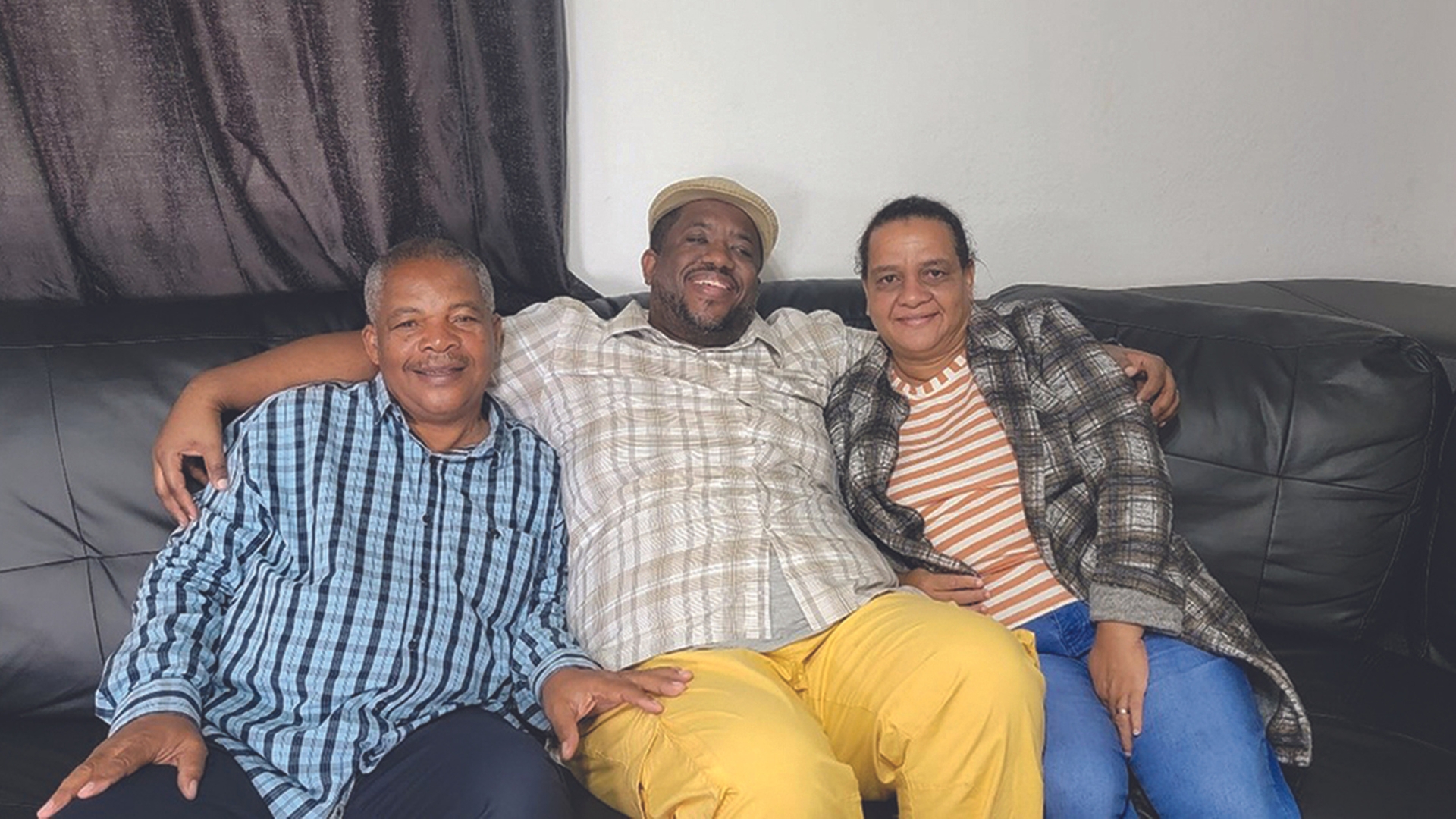 John & Marie Jone with Jelani Greenidge
When it comes to people, any discussion of the community of faith around the Vianas must begin with Pastors John and Maria Jone and their children. Not only are they the spiritual, moral, and logistical backbone of the ministry, but as the Evangelical Covenant Church of Mozambique has continued to expand, several members of their family have been key players.
Pastor John's roots in Mozambique run deep. When Mozambicans rejected colonial rule in the early 1970s, their independence resulted in the forced relocation of Portuguese nationals, which created a vacuum of political leadership. As a child, John had been selected to join a cadre of students to be educated at exclusive Catholic schools. Those educational roots put him on a first-name basis with many leading names in Mozambican political leadership. After Mozambique won its independence, the new president's wife asked John to teach the children of their new government, to help raise up a new generation of leaders.
Pastors Maria and John had a tenacious commitment not only to raise their own children, but to help all the children in their community. Early in their marriage, that commitment was tested as their family endured substandard conditions and scarcity in food or housing—doubly challenging for Maria, since she grew up in a more middle-class existence.
But Pastor Maria did not give up. She credits God with helping them to overcome every obstacle in their way, sustaining them as they raised their children, pursued their education, and ultimately started their ministry of outreach to children.
When I visited the location of a new prospective Melanie Center in the town of Maroeira, I found out that Pastor Maria had been instrumental in not only helping to establish a water well on the property but in finalizing construction plans on the small church building onsite. "I didn't know Pastor Maria had a professional construction or engineering background," I told Alex.
"I don't think she does," he replied. "She just gets stuff done."
Now that the vision for Melanie Center has expanded past the initial location in Beira, the leadership mantle has been passed down, not only to John and Maria's children but to others as well.
In the United States, too many pastors operate under the assumption that the key to effective ministry is to provide the right kind of preaching or teaching. But the internet makes solid preaching and teaching available to more people than ever through books, articles, podcasts, or YouTube videos. In my time with the Jone family, I witnessed what I call the secret sauce of pastoral ministry: faithful, consistent, loving presence. Sharing God's love means not simply delivering theologically correct spiritual content, but living it out in three dimensions. Eugene Peterson paraphrased it in John 1:14, saying that Jesus "became flesh and blood and moved into the neighborhood" (MSG). You might call it the parish model or being incarnational. I call it living like Jesus.
And even for Mozambicans who don't share faith in Jesus, because they've seen it in action, they might know this practice by another name. They might call it living like John, or Maria—or maybe even Melanie.