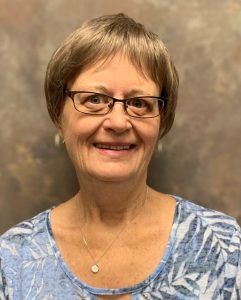 Linda Anderson, wife of Covenant pastor Timothy Anderson, passed away from ovarian cancer on August 6, 2023, in Rochester, Minnesota. She was 74.
Linda Kay Anderson was born to parents Paul and Judy Bergman on July 4, 1949, in Dawson, Minnesota. When Linda was seven years old, she and her parents moved to Turlock, California, where she spent the remainder of her elementary and high school years. During her early years in Turlock, she prayed to invite Jesus into her life. From that time forward she sought to follow wherever he directed. She graduated from high school in 1967.
Linda attended North Park College in Chicago, graduating in 1971. Shortly after graduation, she married Timothy Anderson on June 18, 1971. Tim was enrolled in North Park Theological Seminary, and they lived in student housing until Tim's graduation in 1974.
Two children joined the Anderson family through adoption, Vicki in 1976, and Paul in 1979. Together the family served a series of Covenant churches in the Midwest: two small congregations in Osage City, Kansas, followed by churches in Red Oak, Iowa, and New London, Trimont, and Red Wing in Minnesota. In each congregation Linda was heavily involved in children's and women's ministries. She was often called upon to serve in a variety of roles, and she served willingly and ably in each of them. When Linda and Tim reached retirement in 2015, they served a series of interim pastorates in Michigan, Ohio, Wisconsin, and back in Minnesota. As her health permitted, Linda became involved in the life of each of these congregations.
In April 2020, Linda was diagnosed with ovarian cancer. She entered into a treatment plan at Mayo Clinic in Rochester, Minnesota. Throughout her lifetime Linda sought to honor God as wife, mother, and servant in the churches she and Tim served. She was a strong woman of faith.
Linda is survived by her husband, Tim; her children, Vicki Kintop (Mike), and Paul Anderson (Keighla); three grandchildren, a great-grandson, and many nieces and nephews.
Services were held on August 11, at First Covenant Church in Red Wing. A recording of the memorial service is viewable here.
Peace to her memory.