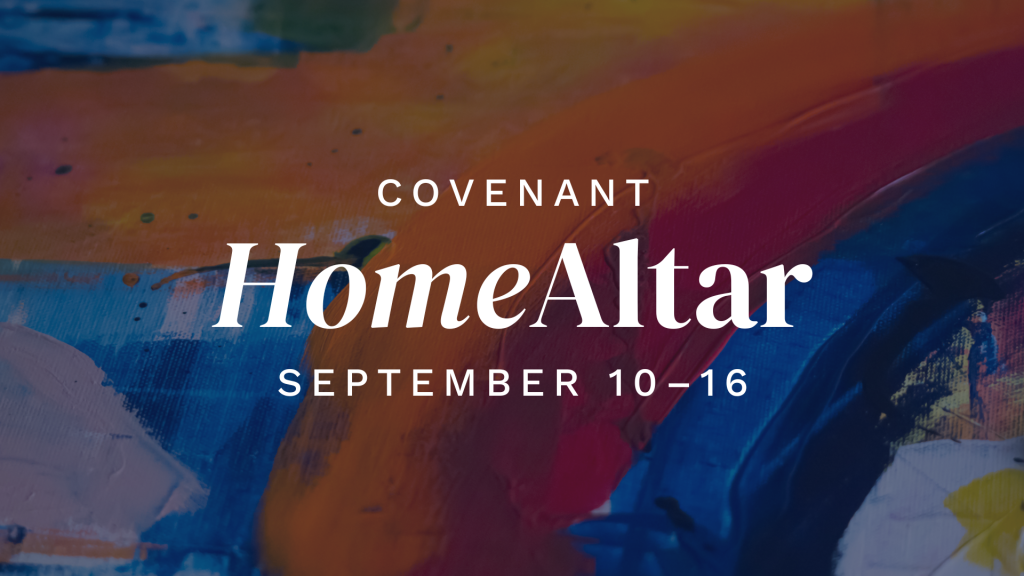 The Call



---
September 10
Exodus 3:1-12
Moses was wandering in the wilderness. He'd just run away from home. He'd committed murder, and he was hiding from everything he had ever known. Then God appeared. God's call was clear. He was about to do a mighty work, and he was calling Moses to serve alongside him.
When I was 18 years old, the Lord called me into pastoral ministry. I look back on that stage in my life and think that Moses and I probably had a thing or two in common. No, I wasn't a prince. No, I hadn't just committed murder! But like Moses, I was hiding. I was not yet fulfilling the call God had on my life. I didn't know a single thing about preaching, managing a church, or caring for the individuals and families in a congregation (sometimes it still feels that way!). But none of that mattered, because God did know. When God calls, he desires obedience. That's all. He will work out the rest.
Heavenly Father, we take great comfort in knowing that you come to us with your call. No matter how lost we are, you are always eager to give us direction. Help us to receive your plan for our lives with obedient hearts. AMEN.
PRAYER FOCUS: SELF–AWARENESS AND SELF–CONTROL
Getting Personal
---
MONDAY, September 11
Exodus 3:13-15
Flying in an airplane isn't my favorite activity. Frankly, I'm introverted and awkward, and I get nervous when I am asked to share details about my life. Sometimes I'm even annoyed when I have to share my name. I don't want to get personal with someone I'm never going to see again!
Moses asks for the name of this God who seemingly appears out of nowhere. God replies, "I AM WHO I AM." This is God's personal name: YHWH. It's not a generic title like "god," or even "lord"—it's an intimate name. Unlike me on an airplane, God wants to get personal with people. God isn't some distant, impersonal deity. He knows his people, and he wants us to know him. As you read Scripture, pray, and discern the will of God for your life, take heart in the fact that God is personally involved in your calling. He wants to walk alongside you day-by-day.
God, you have approached us and given us your name. You have reached out and invited us to know you personally. We want to get personal with you. Let my heart be open to you this day. In Jesus's name, AMEN.
Renewed and Repurposed
---
TUESDAY, September 12
Romans 12:1-8
In grade school, I found it difficult to stay focused in the classroom. By junior high, I seldom completed my homework. By high school I had all but given up. Unbeknownst to me, I had undiagnosed ADHD.
New habits help me organize my tasks, maintain focus, and complete my work. However, long before I actually received professional help, God worked a miracle in my life. When I answered "yes" to the Lord's call, I knew it would require schooling. But I had no desire to go to college. I hated school. I was never going back! Yet as I drew close to God, he renewed my mind. He gave me a new passion for his Word and a fresh desire to train well in order to serve the church. I graduated from college and seminary! Today sermon prep is one of my favorite parts of each week. When we allow God to transform us, he renews our minds and unlocks gifts that we never knew we had.
Holy Spirit, let our minds be renewed by you. Let your Word dwell deeply in our hearts. Let our hands be equipped to do work we never dreamed possible, in the name of Jesus. AMEN.
PRAYER FOCUS: A HEART OPEN TO GOD'S LEADING
Imperatives
---
WEDNESDAY, September 13
Romans 12:9-13
My wife and I love taking care of dogs. We enjoy watching them interact with each other. However, we are horrible dog trainers, and our dogs are moderately obedient at best. This makes for not a few headaches, especially with our more stubborn pooch. I chalk it up to my unconvincing use of the imperative, or commands. The Bible is full of imperatives, including in today's passage—which is entirely made up of imperatives.
When God calls you, he will place demands on your life. Jesus calls us to complete and total obedience. Is this difficult? You bet! Is it impossible? Not with God.
There is a reason Paul issues 13 commands after his instructions to "be transformed by the renewing of your mind" (v. 2, NIV). Obedience is hard enough; without the Holy Spirit, it's impossible!
Heavenly Father, by your grace you give us a meaningful role in your kingdom work. Help us to grow in our dependence on your Holy Spirit, as we seek to serve in Jesus's name. AMEN.
Conditioning
---
THURSDAY, September 14
Romans 12:14-18
Many of my fondest childhood memories are of playing sports with my friends in our neighborhood park. Favorites included basketball, soccer, and football. But the good feelings around sports began to fade in junior high and high school when we began summer conditioning for football. Coach made us pay for lazy days spent eating junk food on the couch, and for two hours straight, we ran in the midsummer heat clad in our full pads while Coach yelled at the top of his lungs. Not fun.
Today we find more imperatives from Paul. And these are more difficult. Blessing our persecutors, loving our enemies, and associating with the lowly—these aren't as easy to follow as the commands in yesterday's passage. However, these are the moments when God refines us. These commands help us to sweat out our spiritual complacency. Obeying God in the hard stuff is our "summer conditioning." It's when we get in shape. It's when we really grow.
God, we don't want to obey when it's hard. Yet we know that you have much to teach us in these moments. Give us the strength to love and serve well, trusting that you will make us more like your Son, Jesus. AMEN.
PRAYER FOCUS: COVENANT GLOBAL PERSONNEL THROUGHOUT THE WORLD 
Speak Your Mind
---
FRIDAY, September 15
Jeremiah 15:15-21
We need to learn to tell God how we feel. We need to learn to bare our hearts before him. We must grow comfortable being honest. If God has called you to follow him, he understands what that entails. He isn't surprised by your trials. Talk to the Lord about it. Ask him why. Share what makes it hard.
In today's passage, Jeremiah isn't afraid to let it rip. He feels as though he's been faithful to the Lord, but he is suffering nonetheless. He is bold enough to be honest with the Lord. Sometimes in the name of faithfulness or obedience, we hide our feelings. We say, "I shouldn't speak my doubts. That's un-Christian!" But the truth is, many of the greatest heroes of the Bible cry out to the Lord, and the Lord meets them where they are. Say what's on your mind. He can handle it.
Lord, we come before you in honesty. Today we will pray through our pain, our confusion, and our questions. We trust that you will answer—and that your answer will always be good. AMEN.
Real Love
---
SATURDAY, September 16
Matthew 6:21-28
What is love? I am convinced that this is one of the greatest questions facing our generation. Too many of us haven't experienced nearly enough of it. Too many of us don't know how to show it. Too many of us don't even recognize it.
Today's text calls us to look at Christ's love from two different angles. First, Jesus predicts his death and resurrection. This most beautiful display of love we call "the gospel." Death and resurrection. Forgiveness and eternal life. Jesus shows his love through none other than sacrifice. Second, Jesus calls his disciples to follow suit. We must pick up our crosses! This is our only appropriate response. If we seek to live a life for God's glory and our neighbors' good, then we must follow the pattern of our Lord. His love will sustain us through our own moments of difficulty, pain, and sacrifice. His love makes everything completely worth it.
Jesus, through you I have eternal life. Through you I have forgiveness. Through you I have a clear direction to walk. Give me courage to carry my cross for you, with a spirit of gratitude for the love you have shown me. AMEN.
PRAYER FOCUS: COVENANT WORLD RELIEF AND DEVELOPMENT