Open Enrollment
October 15 – November 15, 2022
Dear Partners in Ministry,
Greetings from the Covenant Benefits team! We have received an overwhelmingly positive response to our name change from Bethany Benefit Service to Covenant Benefits, and we are grateful to continue to serve Covenant churches and affiliated ministries with this "upgrade." 
Covenant Benefits is a ministry of the Covenant Church to provide an avenue for Covenant churches and ministries to share the cost and administrative burden of managing employee benefits contracts. Premiums paid to Covenant Benefits directly pay for Covenant pastors' and ministry staff's medical expenses. It's a tangible way the Covenant is "in it together" in ministry and caring for each other. 
Covenant Benefits has been very busy the past two years performing an immersive review of the benefits program provided, including surveying Covenant leaders and pastors, analyzing other denominations and the general healthcare market, and soliciting actuarial analyses. Our goal continues to be to steward and advance the mission by caring for Covenant ministries and their employees through a comprehensive and dependable benefits program. 
Thank you for your contributions to the survey we sent between November 2021 and January 2022. Changes to our 2023 benefits program are in direct response to your responses. 
Adjustments in 2023
Three health insurance plan options for non-Medicare policies: Your employees will have the freedom to choose which health insurance plan is best for them, with an option to open a Health Savings Account if they choose the Covenant Value Plan and meet other IRS criteria. Additional information on the three plan options is included in this packet, as well as invitations to webinars where you can learn more and ask questions. 
10% premium increase: Due to high medical inflation and the need to price plan benefits more in line with industry standards, premium rates for the Covenant Plus Plan, which mirrors the 2022 health insurance plan, are increasing 10%. 
Online open enrollment: You will be able to make changes to your employees' benefits and personal information securely online—no more filling out forms! More information is included in this packet. 
Minimum participation: If you choose to enroll staff in Covenant Benefits, at least 75% of benefits-eligible staff must be enrolled. This requirement will limit adverse selection and aid in keeping premium rates manageable. 
Looking Forward to Potential Adjustments in 2024
Region rating: Almost all multi-state health insurance plans adjust premium rates based on cost of healthcare by region. To remain competitive in lower-cost areas and keep premium rates manageable, we expect to add a level of region rating to our premium structure in 2024.
Age rating: Almost all health insurance plans vary premium rates based on age. Though employers often do not pass on the difference in cost to their employees, employers usually pay less for younger employees and more for older employees. To remain competitive and keep premium rates manageable, we may add a level of age rating to our premium structure in 2024.
Medicare coverage: By request from several retirees who have retained their health insurance through Covenant Benefits, we have been reviewing group Medicare supplement options for the past year and continue to do so. Since usually only one plan option is offered through a group retiree program, we take any level of change to this plan seriously and are in the process of determining the best plan for the Covenant and our aging and retiring employees into the future. A change to our group Medicare supplement plan would most likely include a reduction in benefits to be able to pass on a premium reduction.
We are grateful to be able to partner with you in your ministry.
On behalf of the Covenant Board of Pension and Benefits,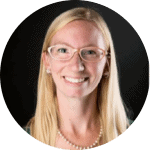 Christina Kempe
DIRECTOR OF COVENANT BENEFITS
Webinars
Watch our four pre-recorded webinars to learn more about Covenant Benefits offerings. 
Plan Options and How to Implement/Administer with Staff
This webinar for Covenant employers will explain the differences between the three plans. Implementation and administration as well as how to explain to your staff their choices are also detailed. 
Plan Options and How to Choose
This webinar is designed to help staff understand the three plan options, their differences and what to base their choices upon.
Online Enrollment Tutorial
Now that open enrollment has begun, as an employer or plan administrator, you likely have more questions about the online setup. This webinar, hosted by our online portal managers, is an opportunity for you to ask your questions.
National Covenant Properties Health Savings Options
Health Savings Accounts (HSAs), are part of the option for the Covenant Value Plan. Maren Spalding, a representative from National Covenant Properties, will discuss their HSA plans.
Covenant Benefits Pastoral Liaison
Available for church visits in-person or virtually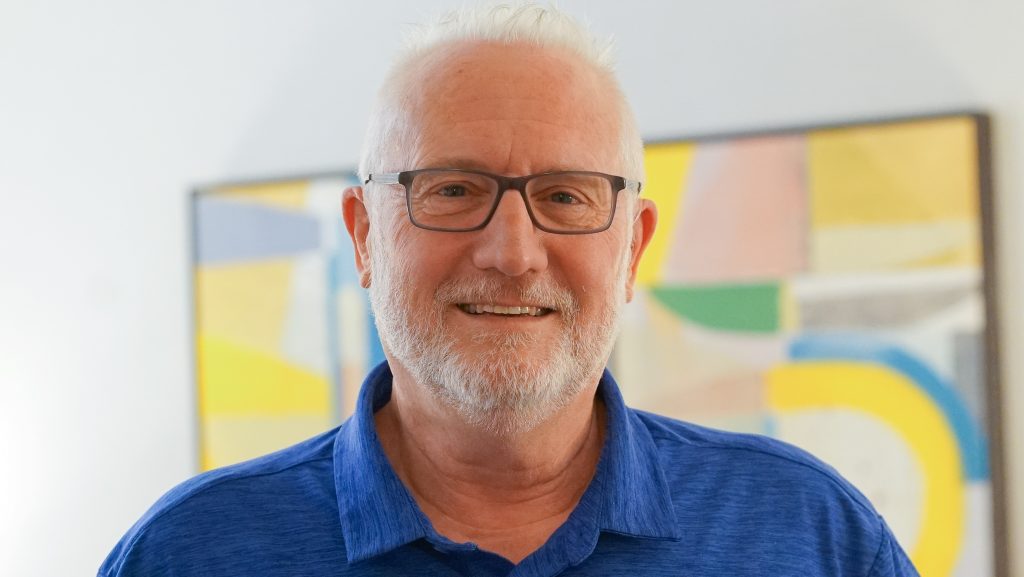 Online Open Enrollment
Portal Instructions
You may now update your employees' benefit choices and personal information on Covenant Benefits' online portal! Every employer MUST log in and select your employees' benefits choices between October 15 and November 15. Enrollment on January 1, 2023, cannot be guaranteed if submitted after November 15. 
Enter all benefits-eligible staff in the system, whether they are electing to receive benefits or not. At least 75% of entered employees must be enrolled in benefits. All full-time employees will be auto-enrolled in life and long-term disability benefits (unless alternate arrangements have been made). 
If you do not select a plan for an employee who is already enrolled, they will be auto-enrolled in the Covenant Plus Plan, which is most similar to the 2022 health insurance plan. 
Online open enrollment process
1. Provide each employee with the "Your Benefits" pamphlet, encourage them to attend the webinar on October 4, and ask them to complete the enclosed form. Please keep this form for your records—it does not need to be sent to Covenant Benefits. 
2. Request online portal access, if you do not already have a username and password, by downloading the online portal access form or by contacting Covenant Benefits' eligibility office at 855-908-9465 or covenantbenefits@cdsadmin.com. 
3. Log in Here >> And enter your login information. 
4. Under "Enrollment", select "Eligibility Maintenance": 
New Hire/Enroll: To add a new employee

 

Change a Participant's Benefit Elections: To choose the benefits plan for an employee who is already enrolled

 

Terminate a Participant: To cancel ALL coverage for an employee who is leaving employment

 
5. You can view or download a census of all employees' information in "CEW Reports Menu" or view each employee in detail in the "Status" tab. 
6. You can view invoices in the "Reports" tab. The invoice for January 2023 will be available by December 9 (or December 23 if currently paying by auto-withdrawal ACH). 
7. The "Resources" tab includes lots of helpful information and forms. View a more detailed tutorial of the portal, download a Summary of Benefits and Coverage, and more. 
8. Sign up for and attend the webinar on October 18 to walk through this process with the experts.