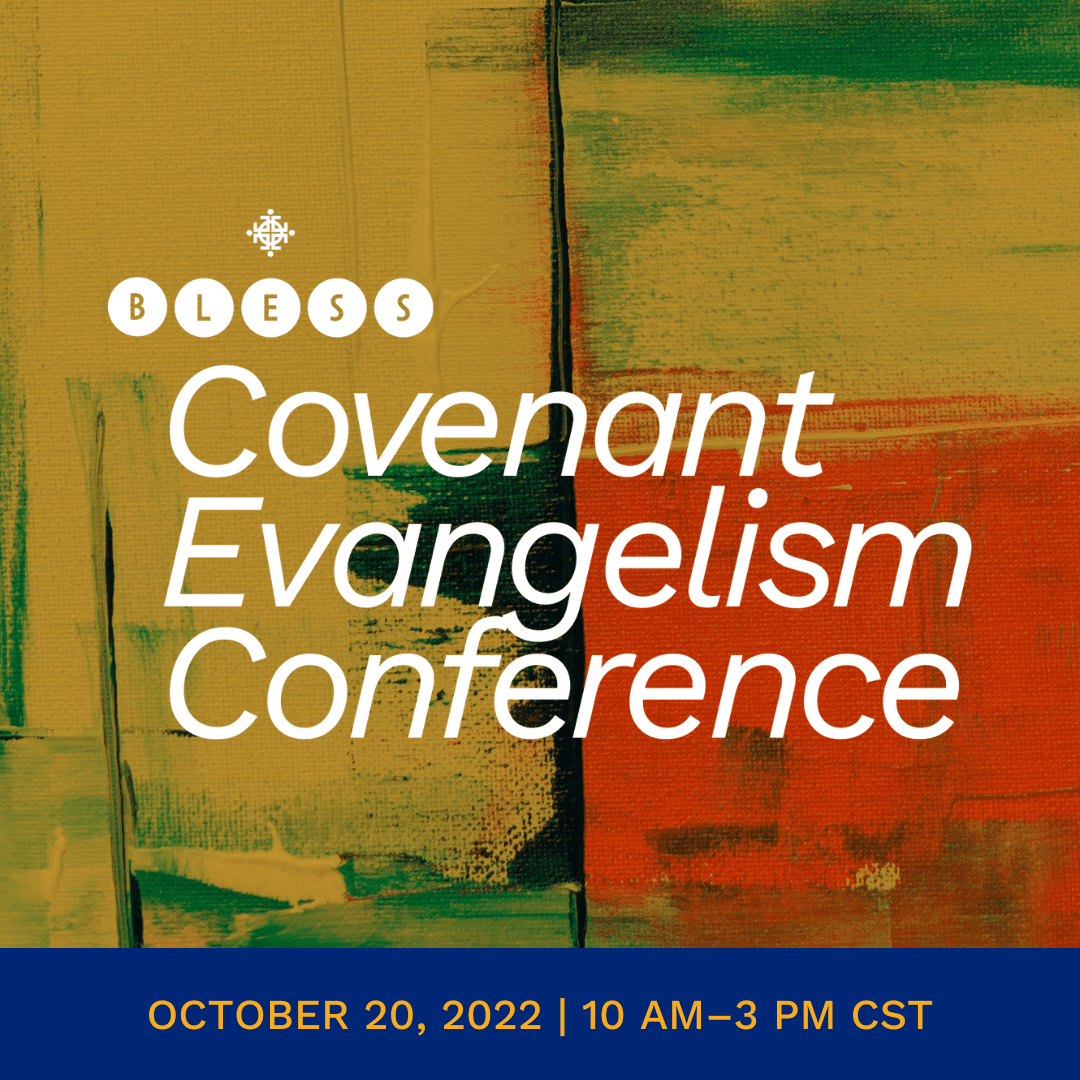 Covenant Evangelism Conference
BLESS In Living Color
October 20, 2022 | 10 am–3 pm CST
Plenary speakers Efrem Smith and Michelle Sanchez will cast a vision for making and deepening disciples in living color – whatever your context might be!
We are also excited to debut our 2022 featured resource: the BLESS in Living Color Sermon Series, a five-week series of sermon outlines you can tailor for teaching and preaching about multiethnic evangelism and sharing the gospel across boundaries of difference.
In our Generations track, we will center our conversations on disciple-making among children, young adults, and 60+ adults (in partnership with Crescendo). You'll also hear more about practical outreach tools such as the Alpha course and Shalom Circles (an initiative of Love Mercy Do Justice).
The BLESS Conference is an interactive experience where you can ask questions and interact with presenters. Please join us as we lean in together to see more disciples, among more populations, in a more caring and just world.