2012 Annual Meeting Archive
2012 Annual Meeting Archive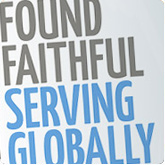 The 2012 Annual Meeting took place June 21-24 in Irvine, California. The theme was "Found Faithful: Serving Globally." Speakers from the event included Curt Peterson (Thursday evening), Bob Shim (Friday morning), Labib Madanat (Friday evening), Grace Shim (Saturday morning), Gary Gaddinni (Saturday evening), and Linnea Carnes (Sunday morning).
News
View all news stories from 2012 Annual Meeting here.
Downloads
View all 2012 Annual Meeting reports and documents here.
Photo
View all photos from 2012 Annual Meeting at our AM 2012 Flickr page.
Video
View all video footage from the 2012 Annual Meeting including messages, featured content, and business sessions on CovChurch.tv.