Covenant Home and World Mission
Covenant Home and World Mission

"Whom shall I send and who will go for us?" As a people who came from the Swedish Mission Friend movement of renewal, Covenanters are friends of mission. Mission is at the core of the denomination's identity and is deeply rooted within Pietism. August Hermann Francke, that founding figure of Pietism, said that Christians live for "God's glory and neighbor's good."
Covenant people have faithfully responded through the generations to "Whom shall I send and who will go for us?" with the words of Isaiah, "Here am I, send me!"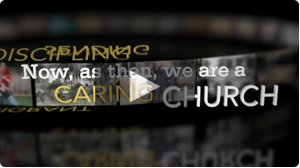 "Home mission" has taken many forms:
Covenant missions to immigrants developed at Castle Garden and later Ellis Island in New York, and to sailors along the eastern and western seaboards.
What began as "homes for the aged" are now retirement communities ranging from independent living to extended care.
The "Home of Mercy," established in Chicago in 1886, expanded to become a major medical center, Swedish Covenant Hospital.
Benevolent work with children has occurred at homes in Cromwell, Connecticut, and Princeton, Illinois.
Regional conferences continue to plant new churches and have pioneered a camping movement that is year-round and for all ages. Local congregations engage in a host of ministries to meet needs in their communities.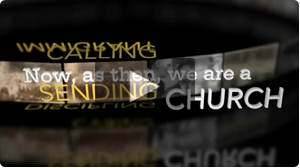 From its inception the ECC has been involved in world mission. It began in 1889 with the labors of Axel Karlsson in Alaska and in 1890 with the arrival in China of the Minnesota farmer, Peter Matson. The work has expanded to other regions in Africa, Asia, South America, and Europe. Often in cooperation with other churches, Covenant missions have included benevolent ministries of medicine, education, agriculture, and technology. Today the Covenant Church in Congo, begun in 1936, is larger than the denomination in the United States and Canada, and it continues to grow rapidly despite the devastation of an ongoing civil war.
Altogether, fourteen national Covenant churches on five continents have ties to the Evangelical Covenant Church. Covenanters' response to a call of commitment, sacrifice, and global service deepens the denomination's experience of the rich diversity of Christian belief and expression as western churches work alongside non-western, indigenous churches.
The Covenant Church honors the memory of its missionary martyrs. In 1948, for example, Martha Anderson, Esther Nordlund, and Dr. Alik Berg were murdered by bandits in China on their way to attend a missionary conference. In 1964, Dr. Paul Carlson's plight gained international diplomatic attention and press coverage as Zaire (now the Democratic Republic of the Congo) became independent from Belgium and revolutionary forces accused Carlson of being an American spy and jailed him. Though his family and other missionaries were evacuated, Carlson remained behind with his patients and was killed as Belgian forces attempted to free him.
"What does the Lord require of you, but to do justice, love kindness, and walk humbly with your God?" In word and deed, the Covenant Church strives to answer faithfully this injunction from the prophet Micah.
Find out more about the ongoing mission of the ECC throughout the world as we live into our priority of serving globally.