Domestic Disaster Response
What We Do
---
Love Mercy Do Justice works in coordination with Covenant World Relief, regional conferences and local congregations who have partnerships with organizations on the ground in affected areas, to respond to those in need during times of disaster. Support Domestic Disaster Relief efforts today.
When disaster strikes, concerned individuals and groups want to help. But what is the best way to respond? Read The Best Ways to Respond in Disaster.
Are you interested in serving post-disaster with Merge Ministries? Email Dale.Lusk@covchurch.org to learn more about one week service trip opportunities.
Check out Cov news on Disaster Response.
---
Current Projects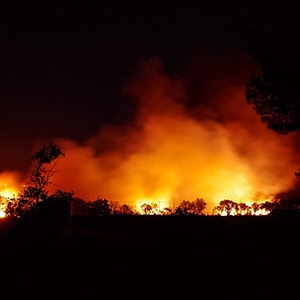 California Fires
The Pacific Southwest Conference and Bayside Covenant Church are partnering for relief efforts to communities devastated by the impacts of the Camp, Woolsey and Hill fires in California. Please give to CA Fire Relief today. For more information, please contact Lmdj@covchurch.org or the Pacific Southwest Conference Office at anita.eyer@pswc.org.
To donate by mail, please send a check to:
The Evangelical Covenant Church
Attn: Love Mercy Do Justice
Memo: CA Fire Relief
8303 W Higgins Rd
Chicago, IL 60631
---
Respond to Current Disasters
Love Mercy Do Justice works primarily through regional conferences and local Covenant churches and their partners on the ground to provide a timely response when a domestic disaster strikes. Give today, where needed most.
---
Hurricane Maria Response
Hurricane Maria caused catastrophic damage across the northeastern Caribbean. Puerto Rican relief will be a long-term effort.
As people of faith and action, we have an opportunity to support our sisters and brothers in this humanitarian crisis. We are committed to standing alongside Covenant churches and their partners on the ground in this time of need.
---
Hurricane Harvey Response
Hurricane Harvey has caused unprecedented and catastrophic flooding in southeastern and south central Texas. Its deadly winds and devastating floods caused damage of historic proportions.
The Love Mercy Do Justice mission priority, in concert with the Midsouth Conference of the Evangelical Covenant Church and Covenant World Relief are partnering to address the needs along the Gulf Coast. Together, we can be a part of alleviating the pain and suffering of those affected through provision of food and temporary shelter, debris clean up, home repair, and other "felt needs". Your generous giving will enable us to continue to respond as long-term recovery efforts are launched. We are committed to standing alongside Covenant churches and their partners on the ground in this time.
---
Disaster Response Resources
---
Books / Documents:
Websites:
Conferences: