The Midwinter conference is an incredible opportunity to connect with friends and colleagues in Covenant ministry. A chance to share interests and ideas, encourage and be encouraged, reflect and be inspired, laugh and have fun! We invite you to be restored, re-energized, and to reaffirm God's call on your life.
If you have never been to a Midwinter, this will be a time to meet colleagues and develop vital ministry relationships. If you are a long-time attendee, we know you will not want to miss our time together.
Those unable to travel to Chicago can live stream or watch previous sessions on YouTube
Mission Through The Mosaic
The Evangelical Covenant Church is committed to advancing the mission of God through the multiethnic mosaic of churches, of which we are all a part. We celebrate the diversity of the mosaic of God's people and churches and seek to reach the entirety of our diverse mission field as well as unify the church by breaking down dividing walls.
7:00 am – Registration Opens
4:30 pm – Mission Priority Welcome
6:30 pm – Opening Dinner & Celebration
Tuesday, January 25, 2022
9:30 am – Morning Worship Service
1:30 pm – FREE Initiative Experience
3:30 pm – President's Update
7:00 pm – Evening Worship Service
Wednesday, January 26, 2022
9:30 am – Morning Worship Service
1:30 pm – Workshops
3:30 pm – Workshops
7:00 pm – Spanish Worship Service hosted by ALIPE
Thursday, January 27, 2022
9:30 am – Morning Worship Service
2:00 pm – BLESS Beyond
7:00 pm – Evening Worship Service
9:00 am – Morning Worship Service
6:30 pm – Opening Celebration
Tuesday, January 25, 2022
9:30 am – Morning Worship Service
1:30 pm – FREE Initiative Experience
3:30 pm – President's Update
7:00 pm – Evening Worship Service
Wednesday, January 26, 2022
9:30 am – Morning Worship Service
1:30 pm – Workshops
3:30 pm – Workshops
7:00 pm – Spanish Worship Service hosted by ALIPE
Thursday, January 27, 2022
9:30 am – Morning Worship Service
2:00 pm – BLESS Beyond
7:00 pm – Evening Worship Service
9:00 am – Morning Worship Service
Join us in the Windy City and take advantage of our proximity to Covenant Offices, North Park University, as well as Chicago's many attractions—world-class museums, ice skating at Millennium Park, and of course deep dish pizza!
Hyatt Regency O'Hare
9300 Bryn Mawr Ave.
Rosemont, IL 60018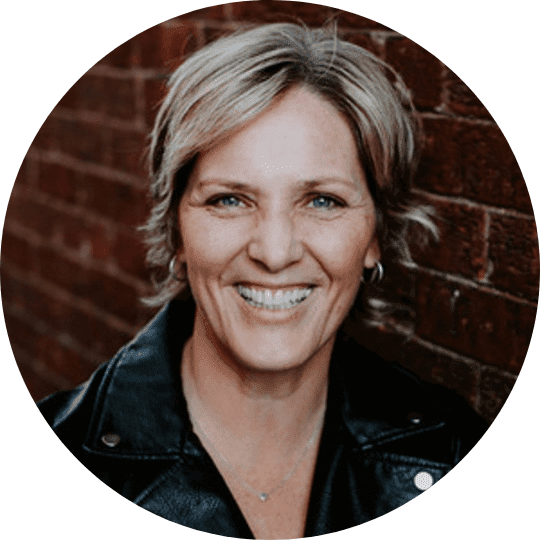 Danielle Strickland is currently based in Toronto, Canada. Her aggressive compassion has served people firsthand in countries all over the world. From establishing Justice Departments for The Salvation Army to launching global anti-trafficking initiatives, to creating new movements to mobilize people towards transformational living. Danielle trains, advocates, and inspires people to live differently.
Danielle is the author of 5 books with her most recent being The Ultimate Exodus: Finding Freedom From What Enslaves You and The Zombie Gospel: The Walking Dead and What it means to be Human. She is the host of DJStrickland Podcast, Co-founder of Infinitum, Amplify Peace, and Brave Global. Danielle is a mom of 3, wife to @stephencourt, and has been affectionately called the "ambassador of fun".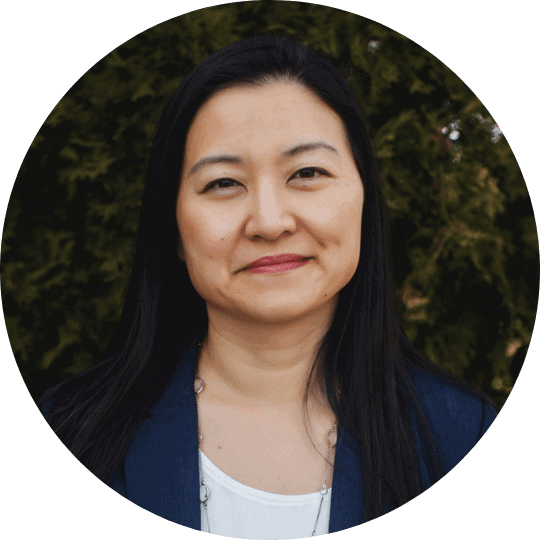 Rev. Mary Chung March is a second-generation Korean American ordained Covenant pastor. She is the president of the Covenant Asian Pastors Association (CAPA) and the president of the Mosaic (Ethnic) Commission in the Covenant. She earned her bachelor's degree from the University of Michigan and her MDiv and MACO in Marriage and Family Therapy from Gordon-Conwell Theological Seminary. Prior to her work with the Mosaic Commission, she and her husband, John, served as Co-Lead Pastors at New City Covenant Church, the church they planted in 2009, and have four beloved children. Mary has served as a college pastor in Boston, a youth pastor in NYC, a children's pastor in CT, an organist in NJ and MN, and a family and youth counselor at the Bridge for Youth in Minneapolis. In the wake of the rising anti-Asian violence in March 2021, she brought together AAPI Christian thought leaders to produce a joint statement in "A Call for Solidarity."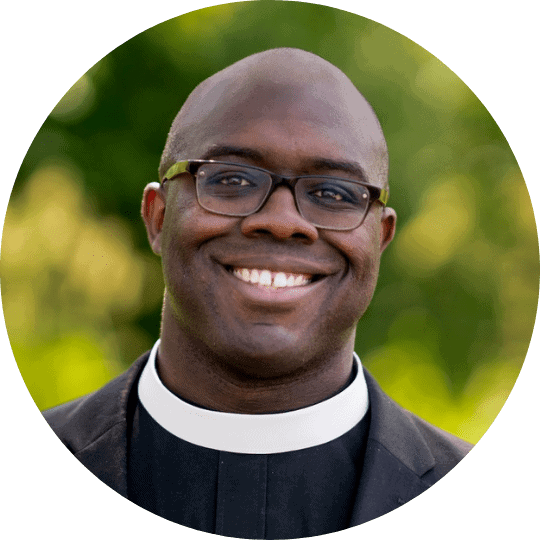 Rev. Esau McCaulley, PhD is an assistant professor of New Testament at Wheaton College in Wheaton, IL. His first book entitled Sharing in the Son's Inheritance was published by T & T Clark in 2019. His second book Reading While Black: African American Biblical Interpretation as an Exercise in Hope was published by IVP academic in 2020. It has won numerous awards, including Christianity Today's book of the year. His first children's book, Josie Johnson's Hair and the Holy Spirit, will be published by IVP in May 2022.
McCaulley is a contributing opinion writer for the New York Times. His writings have also appeared in places such as Washington Post, The Religious New Service, and Christianity Today. He is married to Mandy, a pediatrician and navy reservist. Together, they have four wonderful children.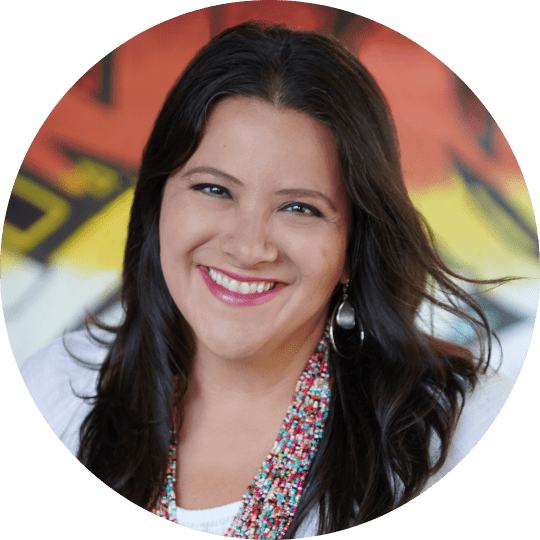 Sandra Maria Van Opstal is a second-generation Latina pastor, activist, author, and a powerful leading voice on the intersection of faith and justice. She is executive director of Chasing Justice, a BIPOC-led movement that mobilizes the next generation of Christians to live justly. Sandra's distinctiveness comes from working in both local and global contexts as a practitioner and academic, which has solidified her calling to disrupt oppressive systems within the church and center marginalized voices. She served as executive pastor at Grace and Peace Church on Chicago's west side and as an activist in her community. She holds a Masters of Divinity from Trinity Evangelical Divinity School and is currently pursuing doctoral work in Urban Leadership and Transformation. Sandra is the author of The Next Worship, Forty Days on Being An Eight as well as a contributor to the New York Times bestselling book A Rhythm of Prayer.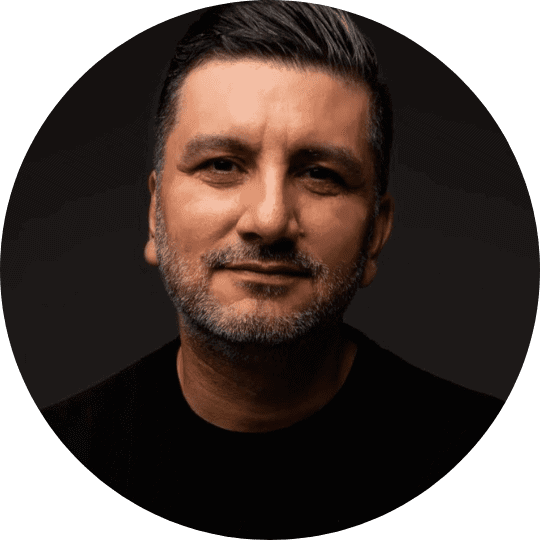 Coalo Zamorano is known for his smooth tenor voice, graceful lyrics, and congregational style of worship and is ranked in the top 5 selling Christian Artists of Latin America. With seven solo CDs under his belt, he continues to conquer new territory as producer, songwriter, and international worship leader. His latest release, "Gloria sea a ti" has received much critical acclaim.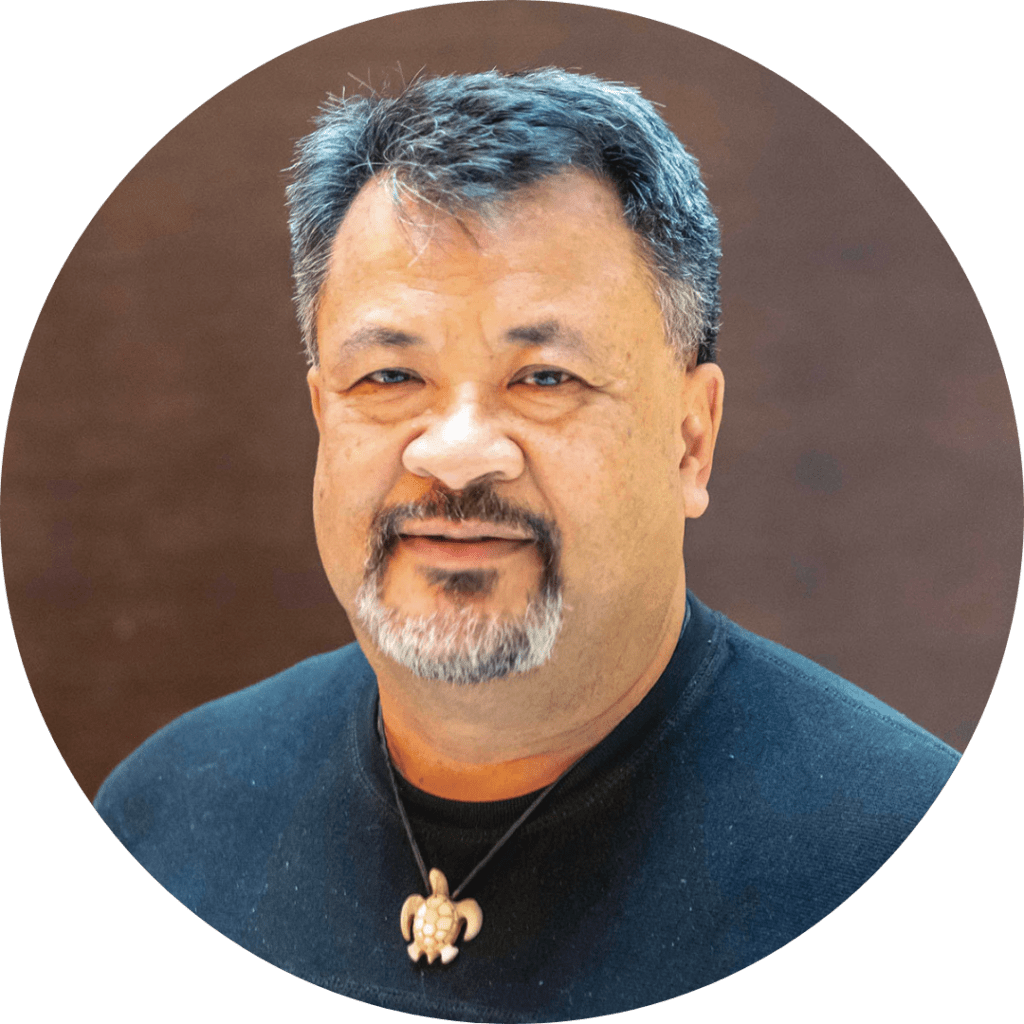 Rev. Jim Sequeira is a Native-Hawaiian living in Vancouver, Washington where he serves as lead pastor at Cascade View Covenant Church. He has been involved with advancing justice, mercy, and racial righteousness at the local, conference, and denominational levels. He has a love and passion for his own Hawaiian culture as well as that of Native Americans and other indigenous peoples. He has been married to Glenna for thirty-five years and they have two adult children and two grandchildren.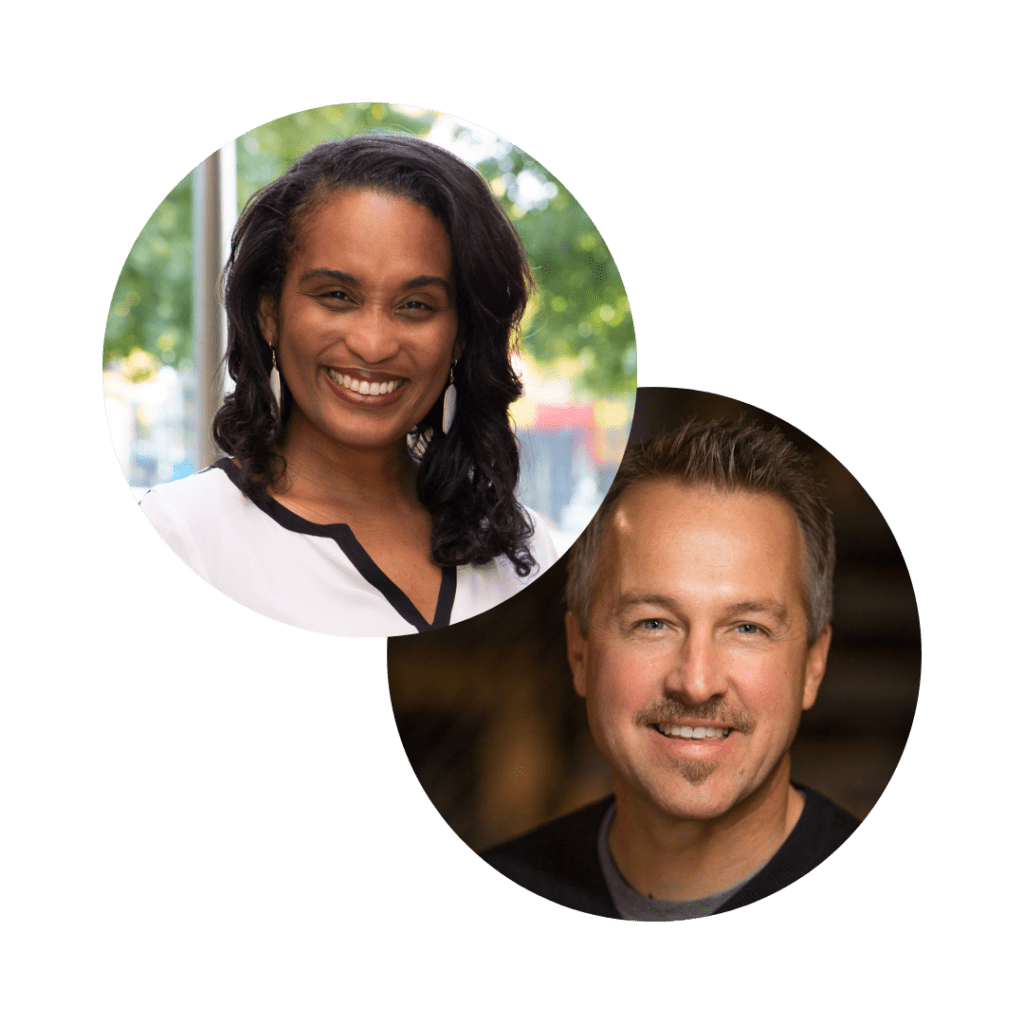 BLESS Beyond: Bless Your Whole World with the Whole Gospel
This interactive plenary workshop is your invitation to recommit to the whole mission of God. As the mosaic church of Jesus Christ, we have been blessed to share the whole good news. Join Michelle Sanchez and Dave Ferguson to explore what it looks like to bless your whole world through a whole gospel blend of proclamation, demonstration, and reconciliation. Special focus will be given to missional reconciliation—our mandate to bless the world "in living color." Find out more about the BLESS evangelism initiative at covchurch.org/bless.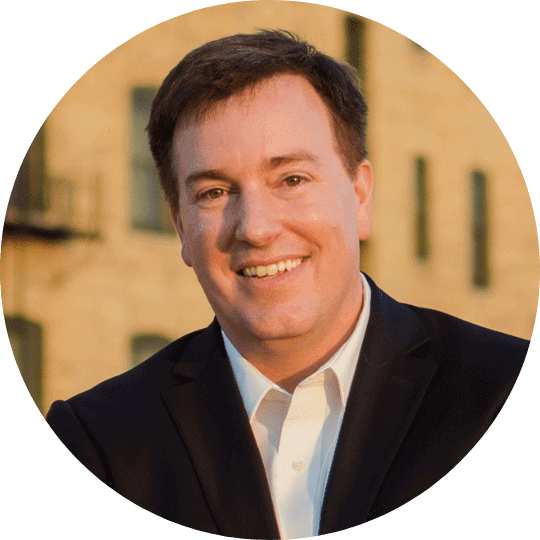 Dr. Michael O. Emerson (Ph.D., University of North Carolina, 1991) is Professor and Head in the Department of Sociology at the University of Illinois Chicago, with a courtesy appointment in the College of Urban Planning and Public Policy. He has published widely in the areas of race, religion, and urban sociology. He is the author of 15 books and nearly 100 other publications, secured over 7 million dollars in research grants, helped secure over 20 million dollars in institutional grants, and has won several national awards for his research.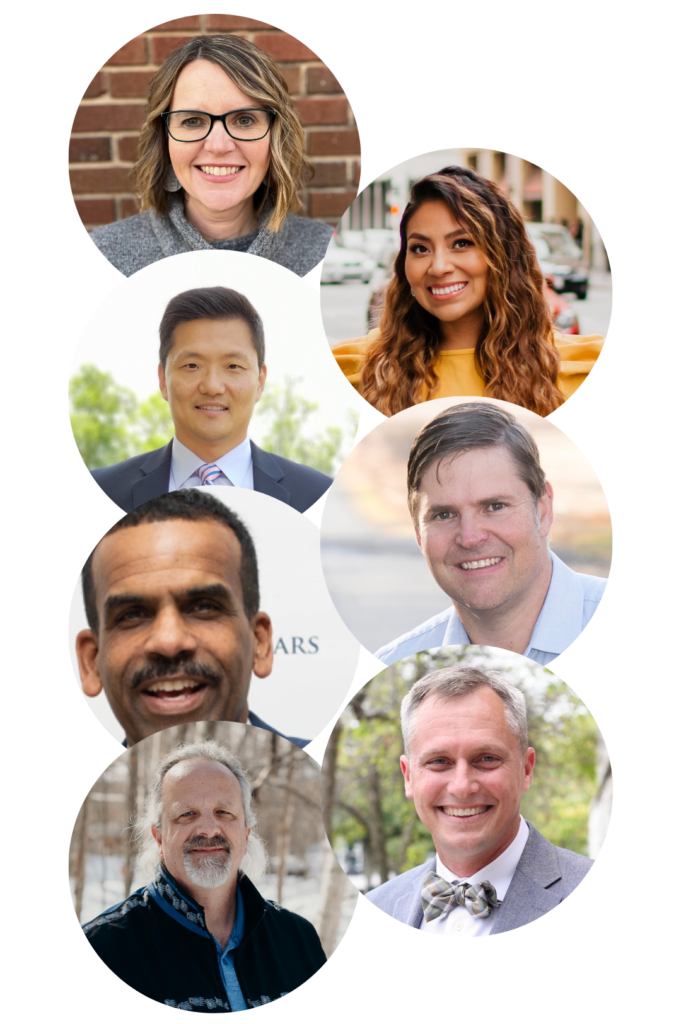 Humble and Curious: Clergy Conversations in a Contentious Culture
The Covenant Ministerium represents the mosaic of the denomination. But during times of cultural polarization our diversities can become sources of division. Join a panel of Covenant pastors for a conversation about how we can move toward one another for the sake of mission.
Peter Ahn, Metro Community Church (Englewood, NJ)
Julie Chamberlain, Decorah Covenant Church (Decorah, IA)
David Holder, New York Covenant Church (New Rochelle, NY)
Evelyn Perez, Maranatha Covenant Church (Richmond, CA)
Glenn Peterson, The Covenant Church of Canada
TJ Smith, New Song Covenant Church (Anchorage, AK)
David Swanson, New Community Covenant Church (Chicago, IL)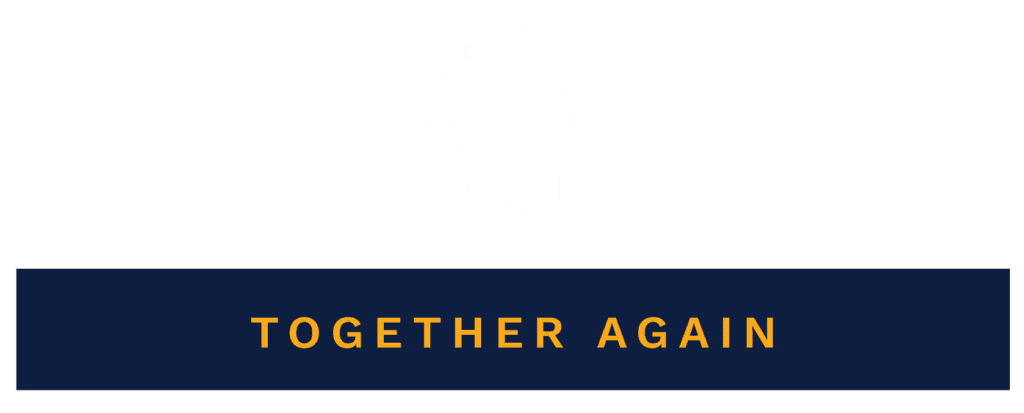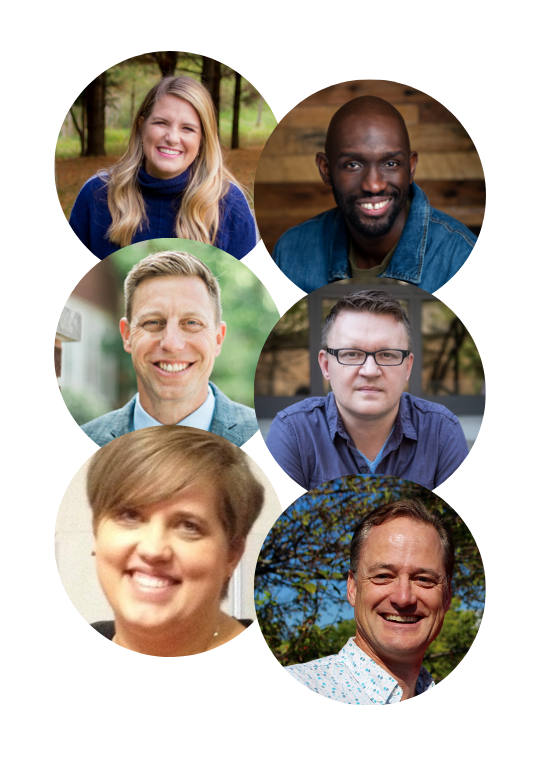 SUNDAY, JANUARY 23 – TUESDAY, JANUARY 25
Registration: $49 
Schedule:
Sunday, January 23rd
6:00 pm: Load buses for offsite worship
6:30 pm: Dinner and Conference Gatherings
8:00 pm: Joint Worship Service with Children & Family Ministry
9:30 pm: Load buses back to the Hyatt

Monday, January 24
10:00 am: Plenary Session | Vince Parker
12:15 – 12:45 pm: Hosted Lunch
12:45 – 1:30 pm: Youth Ministry Update | Tim Ciccone
1:30 pm: Break/Free Time
2:00 pm: Plenary Session | Andrew Root

Tuesday, January 25th
11:45 am: Bring your own lunch | Doug Schaupp and Jamie Ladipo

Questions? Email Tim.Ciccone@covchurch.org
Children & Family Ministry
SUNDAY, JANUARY 23, 6:00 PM – MONDAY, JANUARY 24, 4:30 PM
All children and family ministries people are invited to gather in Chicago just prior to the start of Midwinter for a time of connecting, encouraging, equipping, worship and laughter! The goal is to regather as many people as we can following some of the most challenging years of ministry. We want you to feel seen, heard, and incredibly valued in this season! There is some flexibility for registration. We are planning to have lunch and dinner together. Please be prepared to pay for your own meals.
Sunday, January 23rd:
6 pm: Load buses for offsite worship
6:30 pm: Dinner and Conference Gatherings
8 pm: Joint worship service with Youth Workers Connection
9:30 pm – Load buses back to the Hyatt

Monday, January 24:
9am – Coffee & Conversations
11 am – Refocus: Ministry for Now
12 pm – Lunch off-site
2 pm – Dreaming of the Future: Ministry for What's Next
4 pm – Encouraging Word: Steve Burger

Spiritual Direction appointments are available throughout the day. You are welcome to join us just on Monday, which does not require registration.

Questions? Contact Sara Sosa at ssosa@faithcovenant.org.
Spiritual Directors Pre-Midwinter Retreat
SUNDAY, JANUARY 2, 3:00 PM TO MONDAY, JANUARY 24, 3:00 PM
Strangely Wrapped Gifts 
Loss, by its very nature, is loaded with grief and sadness. It comes in many shapes and sizes and often creates chaos in its wake. Honestly, it makes perfect sense that we're hesitant to explore its transformative depths. And yet…when we seek to understand our story in its faithful fullness, we begin to recognize the wisdom embedded in the losses we've experienced. At this year's retreat for spiritual directors, we'll gather to explore what lessons loss has for us through some teaching, interspersed with time for reflection and rest. We'll consider how God is a Midwife – wanting to birth something new in us, the beauty and necessity of welcoming "what is," and the goodness of the larger story that God is drawing us into. 
Speaker: Beth Miller, Faithful & True
Location: Carmelite Spiritual Center, 8419 Bailey Rd, Darien, IL 60561 
Advocates for Covenant Clergy Women Gathering
MONDAY, JANUARY 24, 9:00 AM - 12:00 PM
HYATT O'HARE
Weary But Never Alone: Join Susan Cosio, (president of ECC Chaplains Assoc., chaplain, and spiritual director; Tammy Long (lead pastor South Bay Covenant and Spiritual Director), Jane Spriggs, (pastor and coach) for a Contemplative Morning Retreat for Women in Ministry
The past two years have been challenging and exhausting. We may feel depleted, but we can be restored through our connection to God and to one another. Come, celebrate God's provision and our sisterhood as women in ministry.
Add the retreat to your Midwinter registration today!
Cannot make it to Midwinter? Join us online from 9:00 AM – 12:00 PM (central) via Zoom. Register here for the online retreat to receive meeting login information and registration materials prior to Midwinter.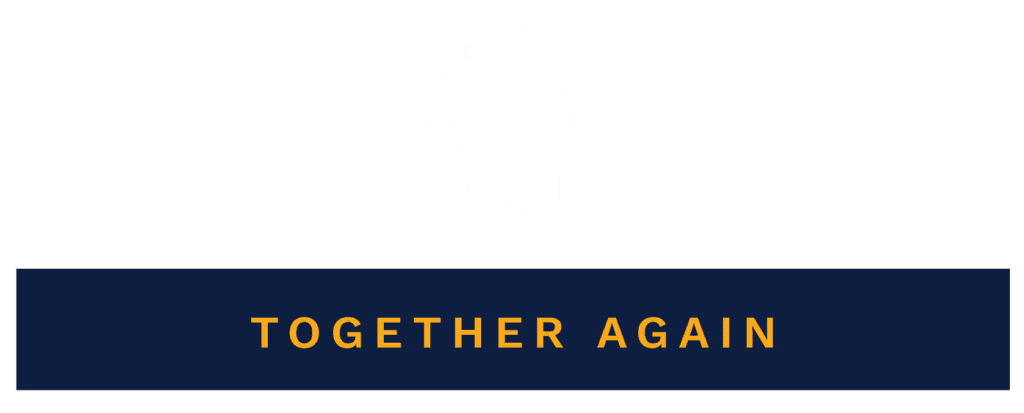 Midwinter Seminary Class Options
MONDAY, JANUARY 24 – FRIDAY, JANUARY 28
Students taking Covenant Orientation or North Park Theological Seminary (NPTS) courses at the conference do not need to register separately for Midwinter. Follow the links provided for your class registration.
If students are attending Youth Workers Connection or the Children Workers Connection, separate registration is required. Please use the Midwinter registration form.
Midwinter Courses: 
Old Testament 2 (BIBL 5220)
Christian Education and Formation in the Church (CEDF 5100)
Christian Theology (THEO 5110)

Covenant Orientation Classes:
History of the ECC (ECCO 5020)
Theology of the ECC (ECCO 5030)
Mission and Ministry of the ECC (ECCO 5040) – this class is only meeting in person on Monday afternoon at Midwinter, follow-up class sessions will be online following Midwinter.
Vocational Excellence (ECCO 5010) will be taking place at a retreat center from January 19-23.
ALL classes are registered through North Park Theological Seminary.  
Reach out to SemAcademicServ@northpark.edu with general questions or lrpalmerlee@northpark.edu with Covenant Orientation registration questions.
Meet with Superintendents and Conference Staff
If you would like to make an appointment with a conference superintendent or staff during the Midwinter Conference, please contact them prior to the event. There will be a designated location at the hotel to meet. 
TUESDAY, JANUARY 25 ONLY 6:00 AM – 1:00 PM
Covenant Benefits (previously Bethany Benefit Service) is providing preventive health exams on Tuesday morning at Midwinter, performed by Catapult Health. 
Exams are comprehensive and are considered a full preventive checkup. Each 30 to 40-minute checkup includes eight diagnostic blood tests (with only a finger-prick), medical history, physical measurements, and review of your results, and clinical consultation with a board-certified nurse practitioner. To participate, register, and pay the $25 participant fee during the online registration process. When you complete your exam, Bethany Benefit Service will reimburse you the participant fee on-site, so the cost is free, even if you are not enrolled with Covenant Benefits.
Spiritual direction is a ministry of listening, discernment, and prayer in a confidential setting of encouragement and compassion. Trained spiritual directors are available at Midwinter for a 50-minute session. Capacity is limited, however. Please indicate interest when registering, and you will be contacted with scheduling information at a later date. For details, contact Pam Cobb at pam.cobb@covchurch.org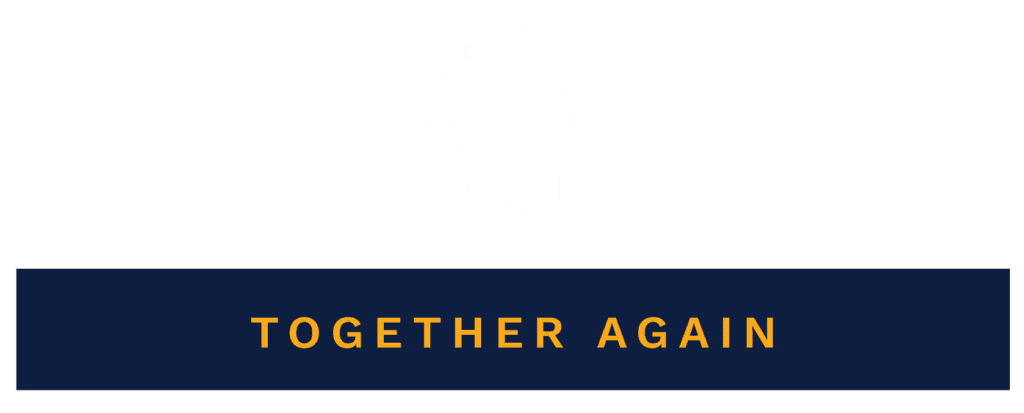 Challenges in the Ongoing Life of a Multiethnic Church
Michelle Dodson and David Swanson
Multiethnic churches experience unique challenges. Join pastors Michelle Dodson and David Swanson to explore some of those challenges and learn how they have addressed them at their church.
1:30 PM OR 3:30 PM
GRAND B
The Repudiation of the Doctrine of Discovery
Lenore Three Stars, TJ Smith, Curtis Ivanoff, and Jim Sequeira
As a denomination, we voted to stand in solidarity with our Indigenous brothers and sisters by repudiating the Doctrine of Discovery. We clearly stated this is only a first step toward healing a broken past. This seminar will explore the question, "So what's next?" to begin moving our denomination to the next level of becoming a beloved mosaic community.
1:30 PM OR 3:30 PM
GRAND C
Where Is It Written? Mission through the Mosaic
Esau McCaulley
Renowned New Testament scholar Esau McCaulley will seek to answer this age-old Covenant question and to articulate why the multiethnic mosaic is integral to the Church's mission. He will then illustrate the role diversity plays in God's original intent.
1:30 PM
UNITED
Pursuing Shalom in Town & Country Settings: A Dialogue about the Elephants in the Room
Jesse Slimak and Tim Shekleton
Join us for a conversation on how those serving in town and country settings are living out the call to contextually pursue biblical justice. What does this look like in smaller, often mainly homogenous, communities? We will discuss both challenges and opportunities, and consider a framework for "Shalom Circles," and other resources that hold promise for Town and Country churches seeking to engage in this work.
1:30 PM or 3:30 PM
LINDBERGH
Freedom in Christ through the Lens of a Prison Chaplain
Ieisha Hawley
Ieisha Hawley serves as a prison chaplain at Reikers Island. In this time of cultural fear and discord, come explore what freedom in Christ looks like in her context.
1:30 PM OR 3:30 PM
MCCARRAN
Understanding Cultural Differences in Caring for Older Adults
Lynda Delgado, Eunice Johnson, and Steve Wong
Crescendo, an initiative of Make and Deepen Disciples, is focused on equipping pastors, staff, and church leaders to unleash the potential of boomers and beyond to engage in the work of God's kingdom. In this ministry, it is critical that we broaden our understanding of cultural differences in making meaningful connections to mobilize this demographic for missional discipleship.
1:30 PM OR 3:30 PM
DULLES
The Foreign-Outcaste Woman as the Strong Woman in the Bible and in Pandita Ramabai's Translation
Boaz Johnson
In our modern Bible translations, "foreign woman" can be translated "loose woman…adulteress" (Proverbs 2:16, NRSV), a perspective that has resulted in much injustice to "foreign," or "other," women. This seminar will illustrate the transformation of the "foreign" woman into the "strong" woman of Proverbs 31:10. Social reformer Pandita Ramabai rescued outcaste girls in India from high caste men who sought to take advantage of them. So she translated the Bible to address the way women were depicted in Scripture. This seminar will highlight some of her translations.
1:30 PM or 3:30 PM
LAX B
Lament: Creating Liturgical Space for It
Dominique Gilliard
Lament is a critical spiritual practice that reveals that things are not as God intended. It is a space where we viscerally worship and learn to be honest, vulnerable, and humble before God. When we lament, we beckon the Lord to intervene with righteousness and justice. When we lament, we confess our need for a Savior, conceding that we are too weak to combat the powers, principalities, and spiritual wickedness on our own. Our lamentations declare that only God has the power to truly end oppression, mend brokenness, and restore what sin has perverted. The revelations that lament imbues are critical for our pursuit of Mission through the Mosaic.
1:30 PM OR 3:30 PM
O'HARE A
The Residue: Navigating Collective and Personal Trauma and Grief
Susan Cosio and Tammy Hallam
During this season of Covid, racial, and political discord, chaplains and pastors have experienced grief as well as primary and secondary trauma. Understanding the dynamics of personal and collective grief can either divide or unite us. Hearing stories of those who have had significant personal loss can also offer greater understanding of how we can come alongside those who are grieving.
1:30 PM or 3:30 PM
DFW A
Transitions, Transitions, Transitions!
Mary Hendrickson
From the need to go online, to safety measures, to adapting ministries to a new normal, change has been unrelenting. This workshop presents ways to transition in a healthy way.
1:30 PM
JOHN WAYNE
Take Your Church's Temperature
Mary Hendrickson
An introduction to pH, the new church assessment tool from Missional Vitality. This online tool measures church health in three main areas—missional identity, vision, and leadership. Learn what extensive research reveals about church health, experience the new survey, and gain insights into your congregation's missional health.
3:30 PM
JOHN WAYNE
Worship: Best Practices for Re-engaging In-Person Worship (Amidst On-Again, Off-Again Pandemic)
Dane Anderson
No matter our ethnic makeup, size, or worship tradition, our churches have had to figure out how to worship in an on- and off-again pandemic. Join Dane Anderson to learn some best practices to re-engage your in-person worship services.
1:30 PM or 3:30 PM
HARTSFIELD
Facilitating Dialogue in the Local Church
Wayne Smith
Embracing diversity during a time of significant political polarization requires intentional, respectful, and caring dialogue. Join Wayne Smith to learn about West Hills Talks, which is patterned after Ted Talks, and how to have meaningful dialogue on sensitive issues in the church.
1:30 PM or 3:30 PM
MIDWAY
What We Wished We Knew in March 2020: Observations from a Pandemic by National Covenant Properties and Local Covenant Church Leaders
Rollie Persson and Rob Hall
Join Rollie Persson and Rob Hall, vice presidents of real estate services for National Covenant Properties, as they share observations on how the pandemic has affected local Covenant churches and how facility usage may change post-pandemic. A panel discussion featuring local Covenant church leaders from various size churches will address how they have faced the challenges of the pandemic and how they envision their future ministry.
1:30 PM or 3:30 PM
DFW B
Pastoral Care for Caregivers
Dawn Lauber
Everyone in our congregations is at some point a caregiver—we take care of infants, teens with mental health issues, aging parents, spouses with substance abuse, loved ones with cancer. These years of Covid have added their own layers of caregiving. Join Dawn Lauber as she offers fellow pastors and chaplains insights and guidance for caring for the caregivers in our congregations.
1:30 PM or 3:30 PM
LAMBERT
Global Mission and the Church
Adam Edgerly
How can we as the Covenant Church engage with our world by working to alleviate suffering and to foster human flourishing alongside our global partners? Join Adam Edgerly to hear how the Covenant is partnering with both our national and international partners to share the love of Christ and further the mssion of the church.
1:30 PM or 3:30 PM
SEATAC
Within and Between: Exploring Relational Conflict
Grace Shim and Michael Yi
Addressing relational conflict is deeper than modifying behaviors to break the often rigid cycles that keep us stuck. Whether a dyad or a group, we need to explore what is "within and between" to gain self-awareness, increase compassion, and move us toward honest, vulnerable, and hopefully healing engagement.
1:30 PM or 3:30 PM
LOGAN
Pastoral Resilience: Roots and Streams that Promote Resilience and Combat Stagnation and Isolation
Chris Adams
Mission through the mosaic can rise and fall on the character and effectiveness of the pastors leading and equipping for the mission. Join Chris Adams as he shares the roots and streams that promote resilience in pastoral leadership.
1:30 PM or 3:30 PM
O'HARE B
The Power of FIVE: Integrate Key Coaching Skills into Your Leadership to Direct Less, Empower More, and Maximize Your Impact
Barbara Ettinger and Bryan Murphy
Leadership in challenging times calls for adaptive skills in five strategic areas: listening, inquiry, feedback, focusing, and follow-up. Strengthen your ability to lead with these five skills to not only advance your own development but also to be better equipped to lead and empower others.
1:30 PM or 3:30 PM
GRAND A
Sexual Violence Uncovered in the Bible: Abuse and Intersectionality
Ramelia Williams and Chris Lee
Join us for a Bible study presentation from the newly launched four-week Bible study series, Sexual Violence Uncovered in the Bible. We will consider the theological, communal, and intersectional implications of pastoring a people who have experienced trauma from the injustice of sexual abuse. How do we steward healing and safe sanctuaries that see the silent pain of the people in our pews?
1:30 PM or 3:30 PM
O'HARE C
Dis-Abling the Church: Including and Engaging Those in Your Congregations with Disabilities
Kathryn Porten
Disability impacts 20-25% of the U.S. population. Focusing on accessibility and building authentic relationships with a diverse set of individuals in the church, this seminar will give church leaders the tools to more fully include, support, and engage those with disabilities in their congregations.
1:30 PM or 3:30 PM
RONALD REAGAN
Liderazgo Eficaz en la Iglesia de Hoy / Effective Leadership in Today's Church
En español
En la actualidad un liderazgo eficaz, va a poder adaptarse a los cambios rápidos que están ocurriendo en la Iglesia de Hoy. El liderazgo en la Iglesia esta enfrentando nuevos retos y desafíos; así como también nuevas oportunidades para crecer y avanzar la misión de Dios a la cual el liderazgo ha sido llamado. Este taller tiene el propósito de proveernos herramientas y recursos para ser líderes eficaces.
Effective leadership will be able to adapt to the rapid changes that are occurring in the Church today. Leadership in the Church is facing new challenges as well as new opportunities to grow and advance God's mission to which leadership has been called. This workshop is intended to provide us with tools and resources to be effective leaders.
1:30 PM or 3:30 PM
LIBERTY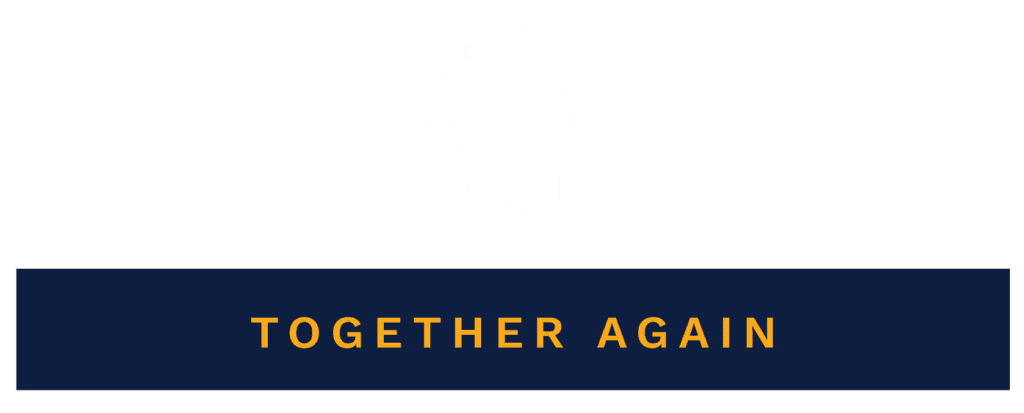 Clergywomen Thriving Vocational Lunch
Hosted by North Park Theological Seminary
RSVP Requested
12:00 PM – 1:00 PM
UNITED
Alaska Conference Gathering
Hosted by Start & Strengthen Churches
9:00 PM
WENRICH SUITE
Pacific Southwest Conference Gathering
Great Lakes Conference Gathering
Hosted by GLC
9:00 PM
LAMBERT
Serve Globally Evening Reception
Hosted by Serve Globally     
9:00 PM
LINDBERGH
Pacific Northwest Conference Gathering
Hosted by PNWC    
9:00 PM
SKY HARBOR
Central Conference Gathering
Midwest Conference Gathering
Hosted by MWC  
9:00 PM
MCCARRAN
Advocates for Covenant Clergy Women Breakfast
Hosted by ACCW
RSVP Requested
7:15 – 9:15 AM
ROSEMONT A
Racial Righteousness Breakfast
Hosted by Love Mercy Do Justice
Pre-Paid
7:15 – 9:15 AM
ROSEMONT CD
Paul Carlson Partnership Lunch
Hosted by Paul Carlson Partnership
11:30 AM – 1:00 PM
ROSEMONT B
African American Ministers Association
Hosted by AAMA
5:00 – 7:00 PM
GRAND A
Covenant Asian Pastors Association
Hosted by CAPA
5:00 – 7:00 PM
GRAND B
Central Conference & HarborPoint Ministries Breakfast
Hosted by Central Conference & HaborPoint Leadership
RSVP Requested
7:15 – 9:15 AM
ROSEMONT B
Becoming a Spiritual Director through North Park
Hosted by North Park Theological Seminary

RSVP Requested
11:30 AM – 1:00 PM
ROSEMONT A
Introduction to Mass Incarceration
Hosted by North Park Theological Seminary
Bring Your Own
11:30 AM – 1:00 PM
LAX A
Asociación Latina De La Iglesia Del Pacto Evangélico
Hosted by ALIPE
Prepaid
5:00 – 7:00 PM
GRAND C 
Covenant Kids Congo Breakfast
Hosted by Serve Globally
RSVP Requested
7:15 – 9:15 AM
ROSEMONT CD
Outreach & Evangelism Luncheon: Exploring Alpha
Hosted by Make and Deepen Disciples
Pre-Paid
11:30AM – 1:30 PM
UNITED A
Hosted by Develop Leaders 
11:30AM – 1:30 PM
DFWA
Mobilizing for Justice: Advance Session on Mass Incarceration for Pastors
Hosted by North Park Theological Seminary
Pre-Registered Only | Bring Your Own
11:30AM – 1:30 PM
LAX A  
Funding the Vision: Nurturing Generosity in Congregations
Hosted by Advancement
RSVP Requested
11:30AM – 1:30 PM
ROSEMONT A
Town & Country Commission Lunch
Hosted by Start & Strengthen Churches 
RSVP Requested
11:30AM – 1:30 PM
UNITED B
Spiritual Director Informational Drop-in Lunch
Hosted by Covenant Association of Spiritual Directors 
Bring Your Own
11:30AM – 1:30 PM
JOHN WAYNE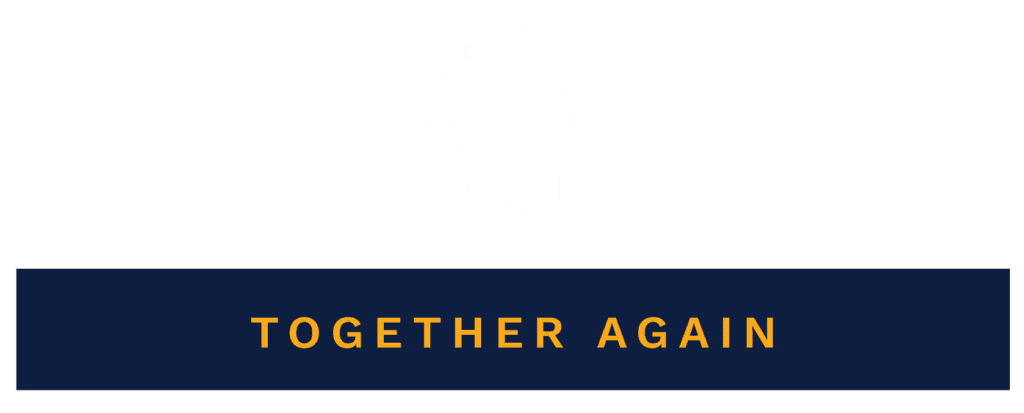 Primary Registrant | $440
Additional Registrant | $410
Retiree, Spouse, Bivocational | $275 
NPTS/CHET Student | $275
Virtual Experience | $49
Already registered? Claim your Account Here >>
For help with registration, please call (800) 910-2442
Scholarships are available for credentialed, active Covenant pastors, missionaries, and chaplains (military and institutional) who are in good standing, as well as retired Covenant pastors who are not actively serving in a paid ministry position. 
All scholarship applicants will be responsible for paying the $100 non-refundable deposit. Apply for a scholarship and register by December 3 and pay the deposit. Apply for and register after December 3, pay the full amount, and if your scholarship is approved, receive reimbursement minus $100 after Midwinter. 
Please note: The Ministerium has reduced the amount of money available for Midwinter scholarships. All scholarship applications will be prioritized by date received. 
Please read the application for complete instructions. Scholarship applications need to be submitted to your conference office no later than December 7, 2021. Full-time military chaplains submit directly to Develop Leaders by December 14, 2021. All scholarship monies will be mailed after Midwinter. 
Contact Ordered Ministry with questions at (773) 583-3211.  
Contact the events office at events@covchurch.org to request a cancellation. Cancellations cannot be accepted over the phone. Registrations that have only paid the $100 deposit will not be refunded. Cancelled registrations with a balance paid in full and received prior to January 18, will be charged a $50 cancellation fee. After January 18, a $100 fee applies for all cancellations. Exceptions may be made on an individual basis. 
Substitutions will be accepted from the same church or institution, provided the registration and fee paid are the same for the new registrant as the original registrant. To make a substitution, contact the events office at events@covchurch.org Make sure to include the name, address, telephone number, and email address of the substitute. 
Your participation at Midwinter implies permission for the Evangelical Covenant Church to reproduce your image, likeness, or voice in materials produced by or for the Evangelical Covenant Church, including but not limited to printed materials such as bulletins, posters, brochures and electronic materials such as digital media, live-streaming, websites, and social media. Thank you!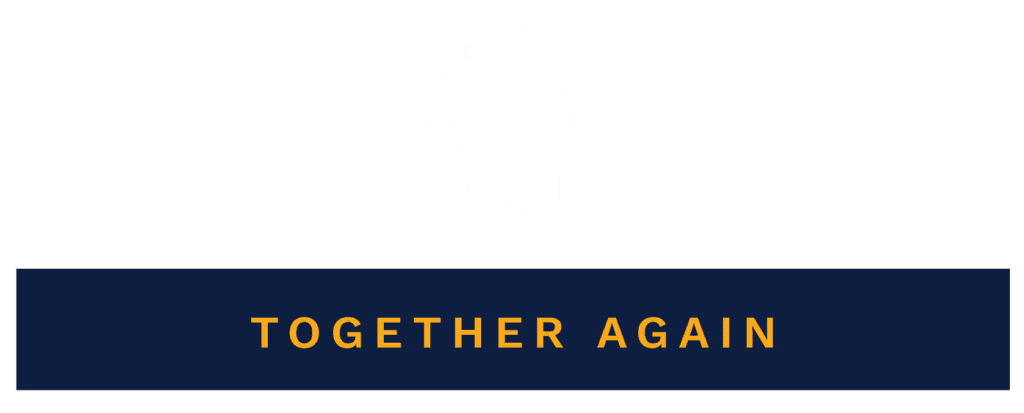 Hyatt Regency O'Hare
9300 Bryn Mawr Avenue
Rosemont, Illinois 60018
(847) 696-1234
Guest rooms (king and/or double queen) are available for as low as $154/night plus taxes. Make your reservation online 
here
 or call (847) 696-1234 and request a double or king within the ECC 2022 Midwinter block. Rooms will sell out quickly, so please make your reservations in advance. 
Book Online Here >>
United Discount  
United Airlines is offering special discounts for Midwinter. Click here for instructions on how to receive a travel discount. 
To / From O'Hare International Airport: 
Complimentary Shuttle Service: Chicago airport transportation is easy when you take advantage of the 24-hour, complimentary shuttle service, which runs every 15 minutes from the hotel near O'Hare airport. Follow the red shuttle signs at the airport to the designated pickup area, O'Hare bus / Shuttle Center Door One. Shuttle buses have signage that reads "Hyatt Regency O'Hare." For airport transportation from the international terminal, guests must call the hotel directly. 
Taxi: Approximate cost of a trip from O'Hare to Hyatt Regency is $10–$12. 
Airport Express: Shuttles operate seven days a week, 365 days a year. Go Airport Express is a door-to-door transportation service. They offer shared ride airport shuttles, private van charters, Chicago limousine and car services, and group transportation charters.  
Taxi: Available on a first-come, first-served basis outside of the baggage claim area. All taxis are metered, except for flat fare into downtown Chicago. The approximate cost of a trip from Midway to Hyatt Regency is $65. 
The Hyatt Regency O'Hare is also conveniently located close to the 'L' train. With the Rosemont station less than a mile away, guests can be in downtown Chicago in just 45 minutes. Stop by the concierge desk for train maps and schedules. Complimentary Shuttle drops off at the Rosemont L station by request. 
Free Pace buses are also available and provide circulating service around Rosemont to restaurants, the MB Financial Entertainment District, including the Fashion Outlets of Chicago. 
Parking 
$20 per day with in and out privileges (validation)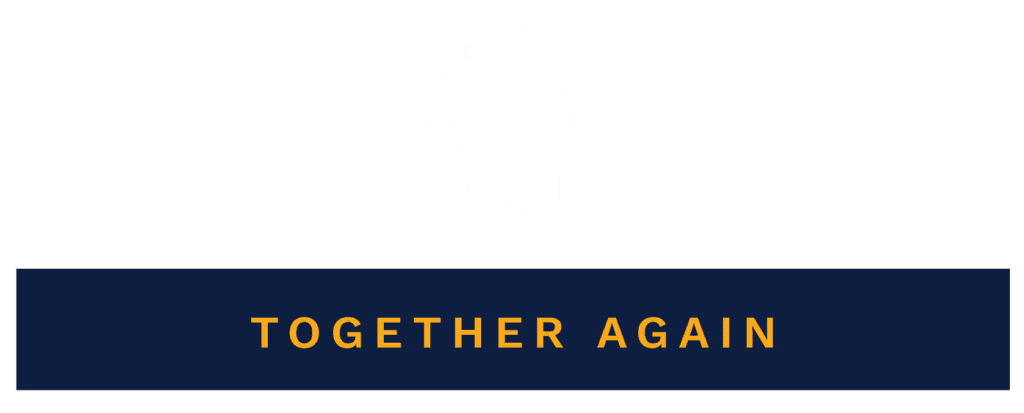 Our goal is to move forward with an in-person Midwinter 2022 event. We are aware of the ever-changing challenges of COVID-19, but we believe we will be able to host an excellent gathering for our Covenant family. Please take a few moments to review the updated COVID-19 protocols in place.
We have recently received new information from the Hyatt and the Cook County Department of Public Health that will impact our Midwinter 2022 gathering. (Cook County is where the hotel is located.)
Effective January 3, 2022, the Cook County Department of Public Health requires:
All guests attending a food and beverage function must be fully vaccinated. The hotel will have security stationed outside each food and beverage event to check vaccination status.
Non-vaccinated guests are permitted to attend events without food and beverage.
Proof of vaccination means:
A CDC COVID-19 Vaccination Record card and accompanying photo ID; or
An official immunization record from the jurisdiction, state, or county where the vaccine was administered; or
An 'app' that proves a digital record of vaccinations (the Clear app is a common one); or
A digital or physical photo of such a card or record that includes the individual's name, the vaccine brand administered, and the date the vaccination was administered.
An individual is considered fully vaccinated:
Two weeks after their second dose in a two-dose series with an approved COVID-19 vaccine, such as the Pfizer or Moderna vaccines; or
Two weeks after a single-dose series with an approved COVID-19 vaccine, such as Johnson & Johnson's Janssen vaccine.
Restaurant Update
The RED Bar and O'H American Grill restaurants will have someone stationed at the entrance to check proof of vaccination. Perks coffee shop is considered grab-and-go/carry out, which does not fall under the mandate.
Masks may be removed at restaurants, bars, and other eating/drinking establishments by patrons when they are actively eating/drinking while stationary.
Mask Protocols Reminder
Masks/face coverings are required at all times during Midwinter except when actively eating or drinking. Cook County mandates that any individual aged two and older wear a mask when indoors in a public place. This includes when walking or engaging in any shared spaces (such as hallways, elevators, seating area, etc.) or attending any gatherings held in suites.
Mask/face covering refers to a complete and tight-knit fabric or cloth or medical mask that is appropriately sized for the individual's face to snuggly cover the nasal openings and mouth without the necessity of being held in place by the individual's hands.
Midwinter speakers, worship leaders, and/or workshop facilitators may remove mask/face covering when speaking, presenting, or addressing an audience and maintaining social distancing greater than six feet from an audience.
Physical distancing of six feet should be maintained where feasible.
COVID Comfortability. To help our attendees feel confident and safe, we will provide an optional "COVID comfortability" sticker system for nametags. This system may provide additional personal peace and safety for our attendees.

Red = I'm keeping my distance.
Yellow = Fist bumps okay.
Green = hugs/handshakes okay.

We highly recommend that people take a COVID-19 test before attending Midwinter regardless of vaccination status.
Registration Refunds
We recognize the new Cook County COVID-19 protocols may impact whether or not registered individuals will still attend Midwinter 2022. If this applies to you, we are authorizing full registration refunds through January 14, 2022. Please email the Events office at events@covchurch.org if you would like to change your registration status.
Midwinter 2022 Hybrid Option
As another option for those who will not be attending Midwinter 2022 physically in-person, we are excited to announce an alternative. Starting on Tuesday, January 4 registration will open for a digital Midwinter 2022 experience. The cost of this option is $49 for the week. This will include the following:

All plenary worship services
The President's update on Tuesday
A selection of workshops on Wednesday afternoon
The "BLESS" workshop on Thursday afternoon
Live online hosting and chatting during the plenary worship services