Worship is both essential and central to our life together in the Evangelical Covenant Church. As Christ-followers, we are formed as we worship. The overarching story of God and God's people, expressed in our corporate worship, shapes us as communities of faith and helps each to find one's own story within it.
The Commission on Worship with a staff liaison in the area of Make and Deepen Disciples is an important avenue through which our church supports this area of ministry. The Commission seeks to connect and resource those engaged in worship leadership in our local churches. The primary means for fulfilling this objective are "Better Together" Facebook group, Worship Connect blog, and Midwinter connections and learning experiences. In addition, the Commission seeks to stimulate creative writing of original works by Covenant worship artists, discern need for and development of new worship resources, and advance Covenant worship values in shaping worship at ECC large events.
Music Available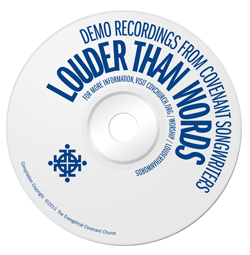 Learn more about our compilation of demo recordings and live tracks from Covenant artists, now available to download!