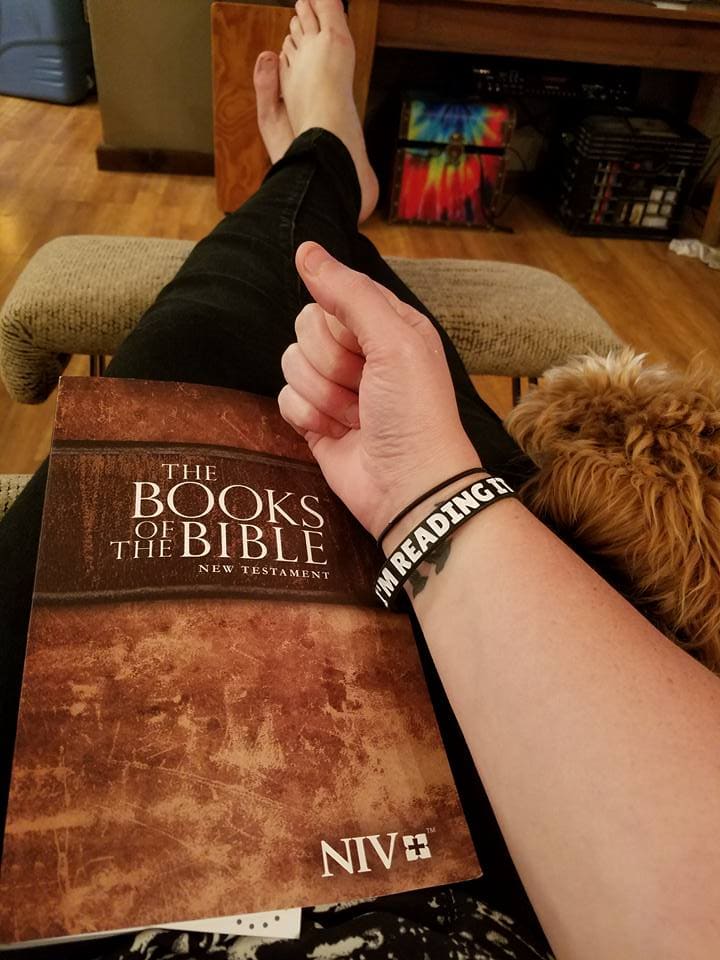 GRAND FORKS, ND (October 13, 2016) – Hope Church far surpassed their goal of getting 1,000 people to participate in the Covenant Community Bible Experience thanks in part to a promotional campaign that included billboards, newspaper advertisements, mentions on a radio program, and one-on-one invitations.
Pastor Paul Knight had led the congregation in reciting the "Read big. Read real. Read together" slogan, and they responded in a big way. On September 25, 1,400 people purchased a copy of the New Testament specially designed for the program. That design includes removing all the chapter and verse numbers.
The church organized "book club" groups with hosts given the charge to invite individuals from the community. One group host specifically sought out non-believers to participate in his group. As a result at least six group members have not believed the Bible to be true or have not been regular readers.
Hope Church is also providing classes on Sunday and Wednesday night for those not wanting to participate in a regular small group or for those who just want to go deeper than their weekly discussion group.
"I've been in casual discussions and asked, 'Have you read the New Testament?'" says Knight. "I'm seeing shame and embarrassment that people who have been lifelong Christians have never actually read the Bible. I want to help fix that so that we can say, 'Yes, I've read the scriptures.'"
Knight is involved in a radio talk show on a non-Christian station on Wednesday mornings called God Talk (1310 AM, station KNOX). Lately, during the hour-long program, he has been encouraging listeners to actually read the Word instead of just saying they don't agree with the Bible.
Hope Church purchased the shopping mall property after nearly twenty years of ministry in that space and hope to be known as "a church that loves their community and gives back to it." They are installing a community park on their property and have just finished an indoor play area open to the public. The church is committed to donating fifteen percent of their giving to organizations within the Grand Forks area.