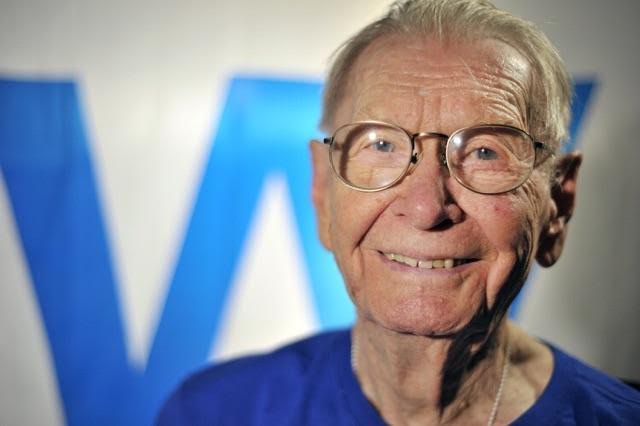 EAST MOLINE, IL (October 25, 2016) – No Covenanter has waited longer for the Chicago Cubs to win a World Series than 105-year-old Raymond Styrlund, who was born just three years after the team won their last championship in 1908.
Styrlund, who attends First Covenant Church, has endured more heartbreak than any baseball fan should. He remembers the Cubs losing in 1938 and the other losses, including 1945—the last time his team even made it to the series. He remembers all those times they were close—so close.
"It's been kind of rough because I'm not a very patient person," Styrlund said, laughing.
Styrlund lives at a local retirement home in this community three hours west of Chicago and normally goes to bed at 9 p.m. but said he stayed up late on Saturday night to watch the Cubs clinch the National League Championship Series.
 It's been kind of rough. I'm not a very patient person.
"It was too exciting to go to sleep," Styrlund told a reporter from MLB.com. "I'd kind of given up hope the way it was going over the years. That's why I stayed up. I had to find out if they could do this. I've been waiting a long time. I couldn't believe it."
Styrlund said he'll be watching the game tonight, "if I live that long."
The story that appeared on MLB this past weekend has made Styrlund something of a celebrity. Every news outlet in the area and others from around the country have rushed to interview him. He had several today.
"He's eating it up," his daughter Bev Bjork said.
This year's success has been even sweeter for Styrlund because every one of his family members except his granddaughter-in-law is a die-hard St. Louis Cardinals fan. They have given him some good-natured ribbing over the many decades as the St. Louis team has appeared in 19 Fall Classics, winning 11 of them.
But he has enjoyed giving it back to his relatives ever since the Cubs beat their arch-nemesis in the playoffs last year. Styrlund has had a door-length Cubs banner hanging on his door since then, which means his son-in-law, Ron Bjork, who lives in the area and is the most ardent Cardinals fan in the family, has to see it every time he visits.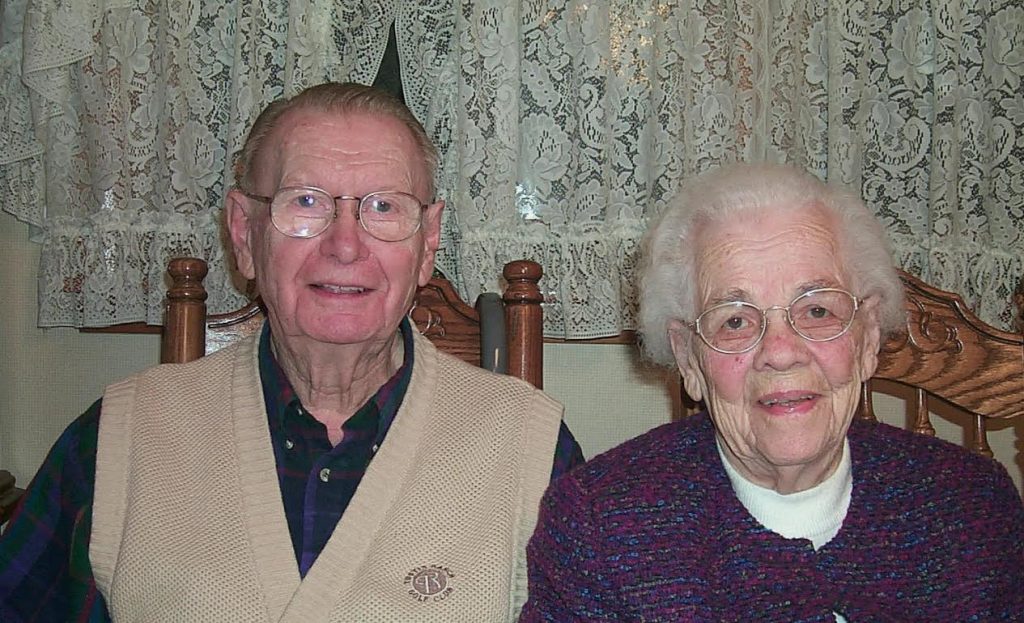 Styrlund was born in Viking, Minnesota, where he grew up attending the Covenant church there. He came to be a Cubs fan when he moved to Chicago in 1937 with his wife, Virginia, who had gone to nursing school at Swedish Covenant Hospital and wound up working in the city. He shared his love of the Cubs throughout their 74 years of marriage. She died in 2010.
These days the entire family is rooting for the Cubs, Bev said. "We really want this for him."
Moline residents are fiercely passionate in their loyalties to either the Cubs or the Cardinals, but Styrlund's pastor, Randall A. Surey, said the congregation also is pulling for the Cubs so their fellow member can finally see his dream come true.
To get so many Cardinals fans to root for the Cubs is just short of a miracle. "I didn't think I was that special," Styrlund said.
He really hopes this is the year for the Cubs because, "I can't wait around for another hundred years."