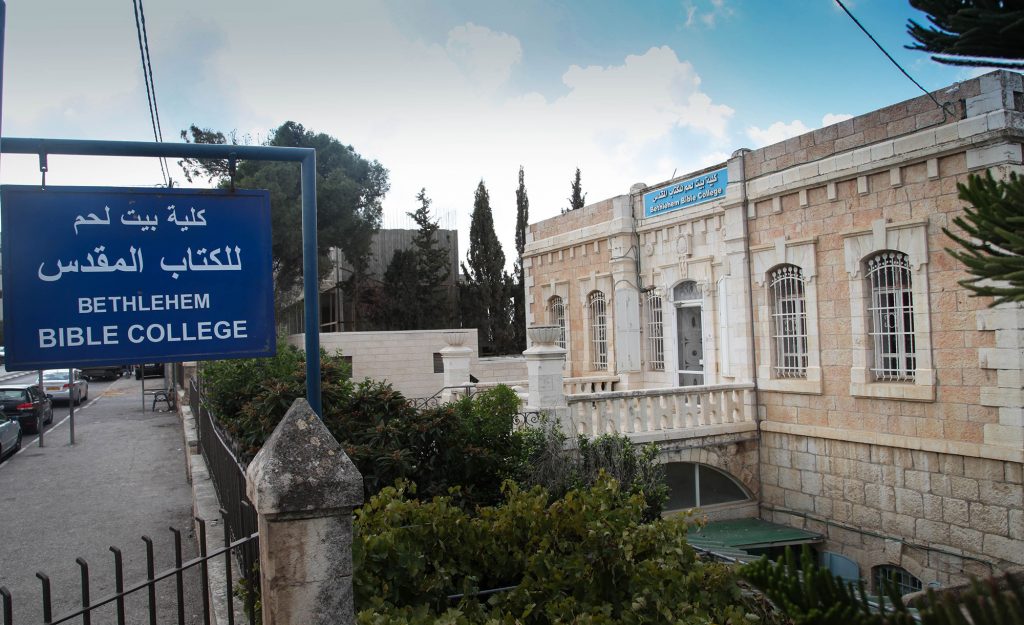 CHICAGO, IL (July 10, 2017) – A new memorandum of understanding (MOU) between North Park Theological Seminary and Bethlehem Bible College will open new educational opportunities for the students from both institutions and will foster deeper relationships between the denomination and the Bible college, leaders said.
The agreement was signed during the Covenant's 132nd Annual Meeting in Detroit last month.
The Bible college is located in the Palestinian-controlled territories, about 30 to 40 minutes south of Jerusalem.
Al Tizon, executive minister of Serve Globally, said, "The signing of this MOU is the beginning of the deepening of our involvement in the Middle East North Africa region and is, in large part, the result of officially recognizing MENA as a region in which we have pledged greater commitment."
"The MOU states that one student per year may attend the other school as long as they meet the academic requirements of that institution," says Paul de Neui, director of the Center for World Christian Studies, a cooperative venture between Serve Globally and North Park Seminary.
"This is a real answer to prayer," de Neui added. "It confirms the role that the seminary plays in serving the wider global community and also the privilege of learning together with our sisters and brothers in the family of God from other contexts."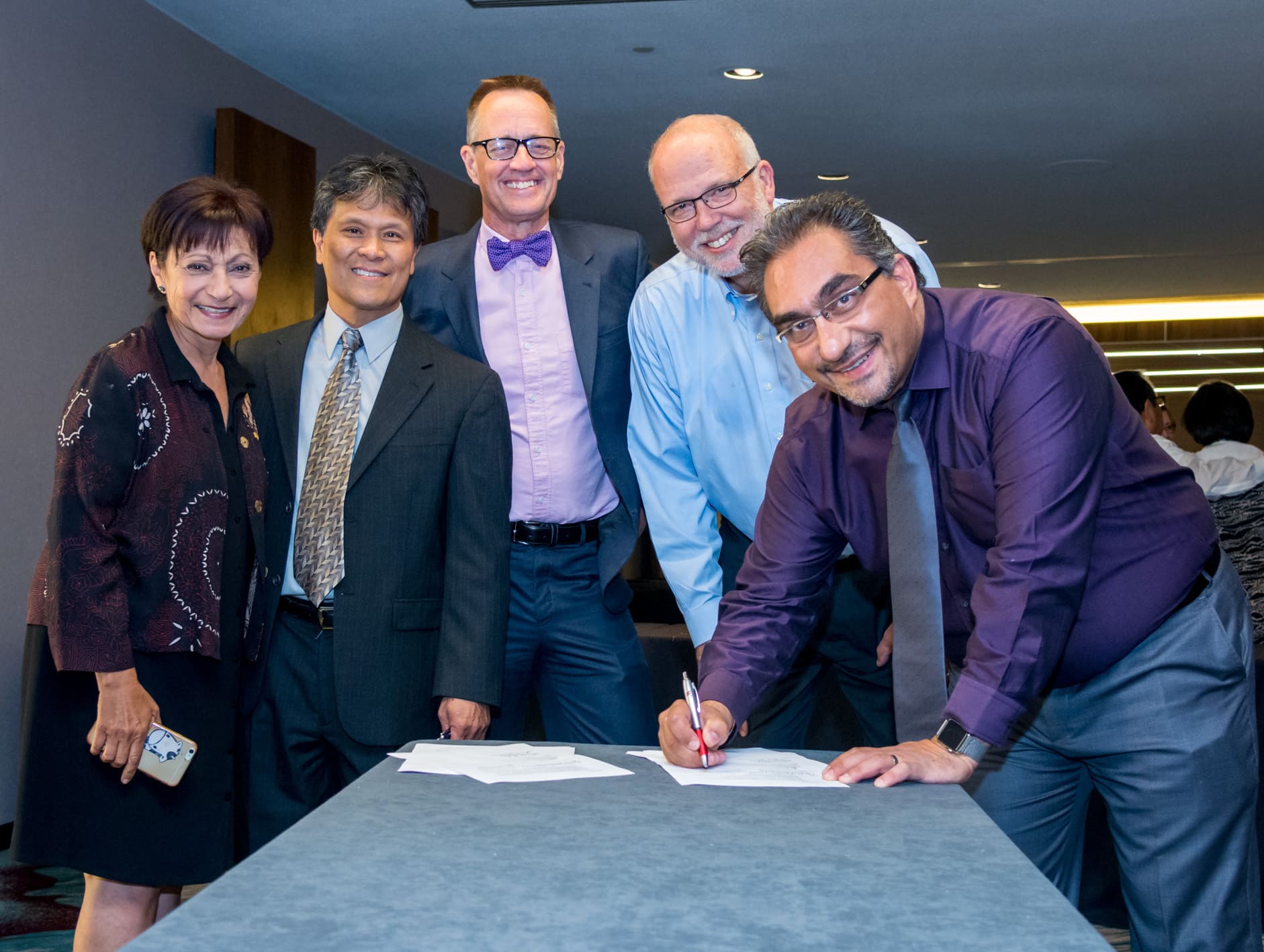 "It's a move toward empowerment and a partnership of reciprocity," said Jack Sara, BBC president. "We look forward to be a blessing to the Covenant as you will be a blessing to us." Sara was one of the evening speakers at the Annual Meeting. The service is posted online.
"This is a great opportunity for North Park Seminary students and faculty to make global connections and enhance their learning opportunities," says Dave Kersten, dean of the seminary. North Park students can stay in the dorms or arrange to stay in the homes of Palestinian Christians.
"The facilities are impressive, safe, comfortable, and modern," Kersten says. BBC faculty are bilingual and already teach classes in English to students visiting from other Christian liberal arts colleges in the U.S. The school also has an accredited Master's in Christian Leadership and Ministry program and offers courses for seminary students in biblical studies, justice and peace studies, theology, and the history of the church in the Middle East.
Other academic initiatives are scheduled. "The 2019 Symposium on the Theological Interpretation of Scripture at North Park will focus on the peace process in the Middle East, making this partnership all the more timely and valuable to the seminary and the college," Kersten said.
The seminary plans to send faculty and students to BBC's 2018 Christ at the Checkpoint conference.