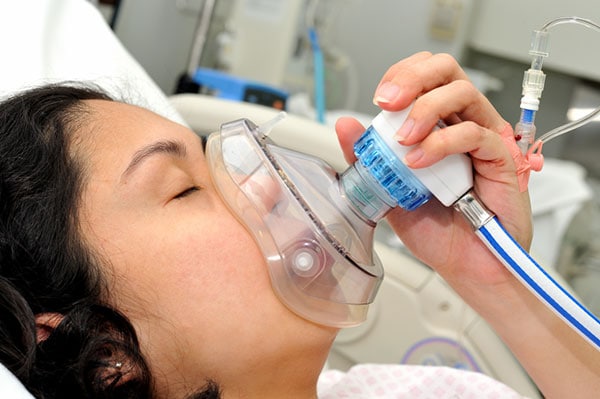 CHICAGO, IL (September 25, 2017) — Swedish Covenant Hospital is now the only hospital in Chicago to offer nitrous oxide, often called "laughing gas," as an additional pain management tool for women in childbirth.
While the method has been available for decades, it has recently become a popular option for women seeking a more natural childbirth experience.
"Decades of worldwide use, clinical research, and successful practice have shown that the inhalation of 50% nitrous oxide and 50% oxygen provides safe, fast, and effective pain relief in a variety of medical settings," said Maria BaMaung, director of nursing at SCH's Family Birthing Center.
"Our patients will appreciate this more natural option, which they can self-administer by choosing how much of the gas to inhale," BaMaung said. "This empowers women to safely and effectively manage the discomfort of labor and post-birth procedures while remaining alert and conscious."
The dosage of nitrous oxide does little to alleviate pain, according to the Journal of Midwifery & Women's Health, yet many women find that it helps them relax and decreases their perception of labor pain.
Patients can request nitrous oxide as well as an epidural, but not at the same time. The nitrous oxide is used only until the effects of epidural kick in, which take about 10 to 15 minutes after being administered.
Nitrous oxide becomes effective after just four to six breaths. Once a mother decides to stop using the treatment, its effects end in about five minutes.