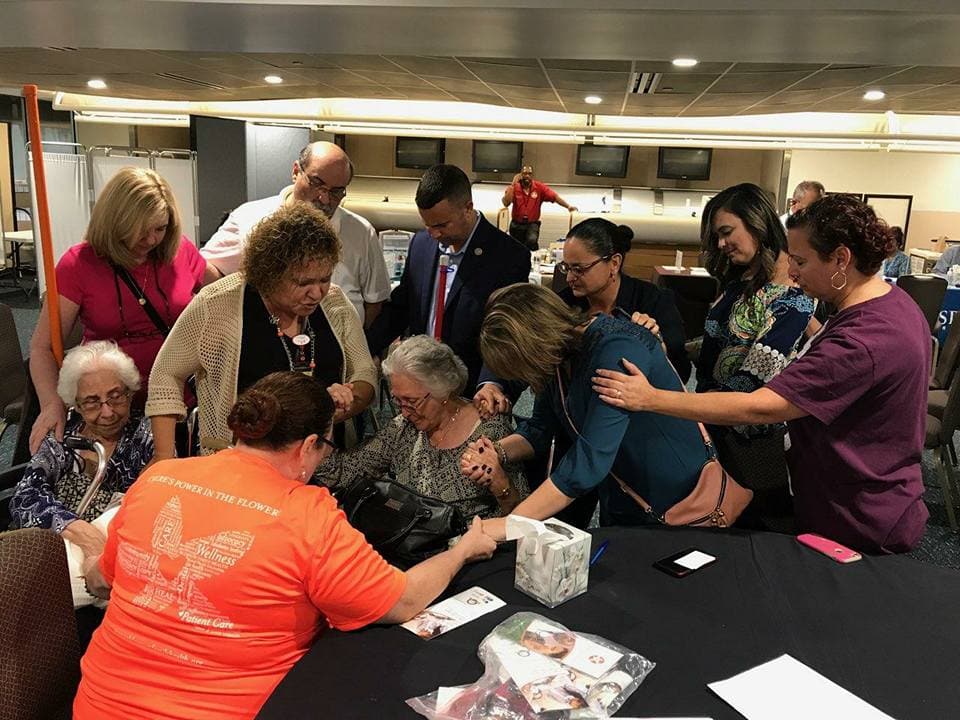 NEW YORK, NY (October 16, 2017) – The National Latino Evangelical Coalition (NaLEC) is partnering with the Evangelical Covenant Church and other religious organizations to provide relief in the hardest hit areas of Puerto Rico that were decimated by hurricanes Hugo and Maria.
The vast majority of Puerto Rico's 3.4 million inhabitants still lack power and water, and Homeland Security officials say it could be six months before all power is restored to the U.S. territory.
"It's a post-apocalyptic situation," said Michael Carrion, pastor of Promised Land Covenant Church in Bronx, New York City.
Through Proyecto Nehemías (Project Nehemiah), the collaborative effort is establishing "Centros de Esperanza" (Centers of Hope) where provisions can be distributed to people whose lives have been ravaged by the storms. Partners on the ground include World Vision and local congregations, including the Puerto Rico Pentecostal Association.
The project plans to distribute enough food to provide 108,000 to 110,000 meals per week, said Gabriel Salguero, NaLEC president.
"It's multiple agencies, multiple churches, multiple denominations," added Carrion, "It's kingdom work in every sense of the word."
Project Nehemiah also is helping to receive some of the thousands of people who have flown to the mainland, Three thousand people flew into the airport in Orlando just on Friday.
Welcome bags and information on "starting over" are being distributed to arrivals, Salguero said. Many of the arrivals are being supported by friends and family living on the mainland. Promise Land is hosting several families.
The eight communities being served through Project Nehemiah are Morovis, Villalba, Comerio, Utuado, Naguabo,.Barranquitas, Ponce, Arrecibo.
To contribute to the relief work, donate online by visiting the contribution page and selecting Hurricane Maria from a dropdown menu.