GOLDEN VALLEY, MN (February 28, 2018) – Retired Covenant minister Earl Johnson, 90, died Monday, February 26.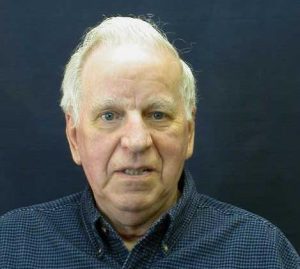 He was born on March 20, 1927, in Duluth, Minnesota. He earned an associate's degree from North Park Jr. College, and a Bachelor of Arts degree from the University of Minnesota. He graduated from North Park Theological Seminary.
Earl married Linnea Sandberg on June 9, 1951. She survives.
The couple served seven First Covenant Churches: St. Paul and Red Wing, Minnesota; Lincoln, Nebraska; Sioux Falls, South Dakota; Blue Island, Illinois; Aberdeen, Washington; and Ft. Dodge, Iowa. Earl also worked as part of the counseling staff at the Covenant Children's Home in Princeton, Illinois, and retired after pastoring the Covenant congregation in Oberlin, Kansas.
In addition to his wife, Earl is survived by daughter Beverly Scripter and son Roger Johnson, five grandchildren, and two great-grandchildren. He was preceded in death by daughter Kathleen Johnson, who died at the age of two.
A memorial service will be conducted at 11 a.m. Saturday, March 3, in the fellowship center at Covenant Village of Golden Valley. Memorials are requested to North Park Theological Seminary.