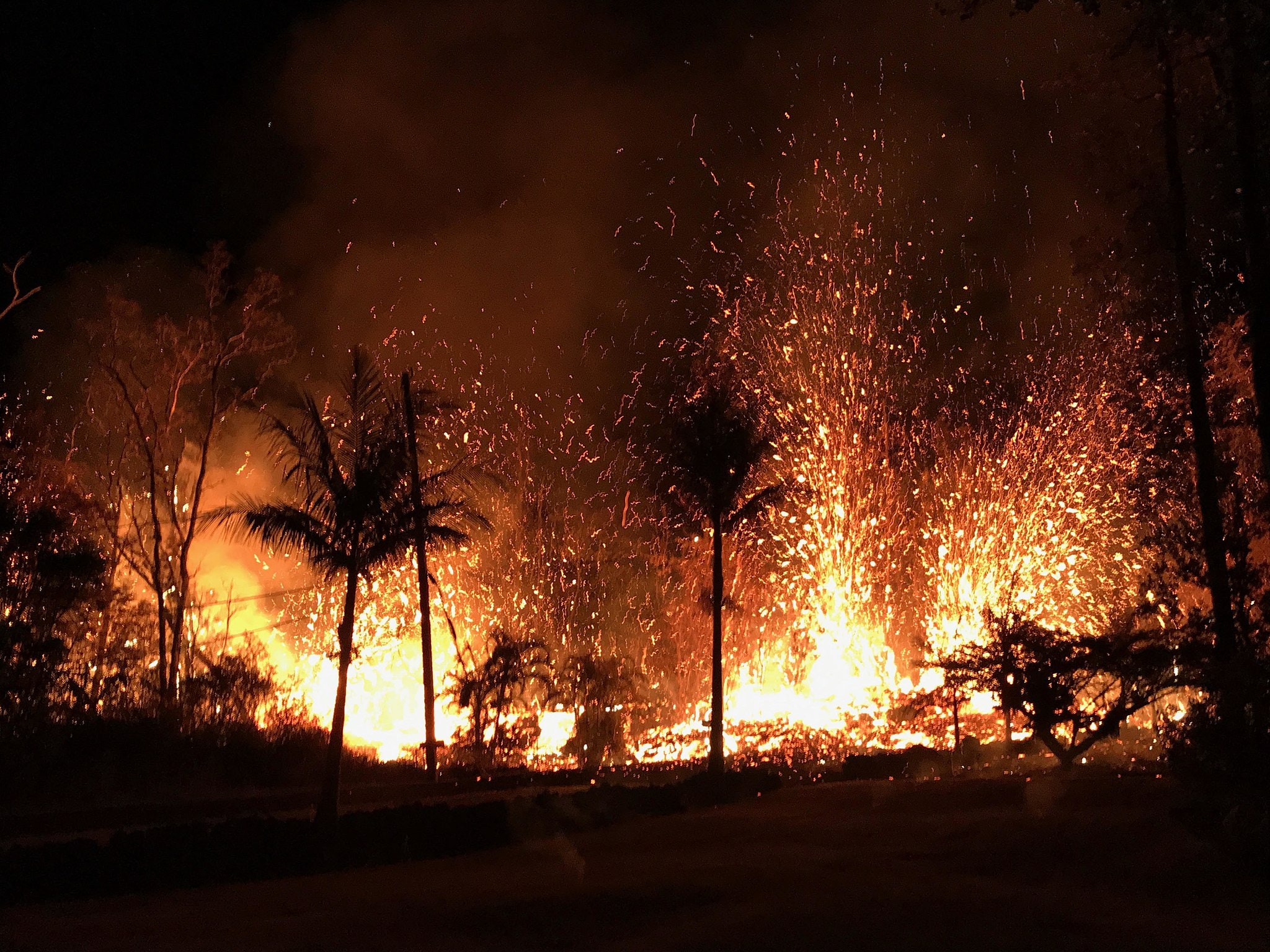 PUNA, HI (May 15, 2018) – Puna Covenant Church will provide shelter and transportation for first responders addressing the crisis caused by the Kilauea volcano, which continues to open new fissures and spew rock and magma as part of an eruption that started May 3.
The Red Cross asked the church to serve as an overnight shelter for first responders because the church is 25 to 30 miles from the volcanic activity and believed to be out of harm's way, pastor Jack Snell said on Monday.
The emergency workers will stay in the church's youth building. Meals and other support are being arranged at the church by the Red Cross.
Volunteers from the church also have organized ground transportation for first responders as they travel back and forth from the site of the volcanic damage.
Snell's house is near the base of the crater but so far has not been affected.
Much of the area near the volcano is sparsely populated, but state officials are growing more concerned about the possibility of a major explosion that could create harmful ash clouds that would travels dozens of miles.
Fissures, some 1,000 feet long, continue to break daily. Hawaii's civil defense officials warned that dangerous levels of sulfur dioxide gas are being released from the fissures as well as from the crater.