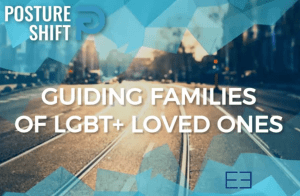 CHICAGO, IL (August 15, 2018) – The video of Tuesday's Embrace webinar with Bill Henson is available online for viewing.
Henson shared information from his fully updated resource, Guiding Families of LGBT+ Loved Ones: Second Edition. He is the founder and president of Lead Them Home and the creator of the nationally leading Posture Shift Seminar.
He will lead two seminars at the 2019 Midwinter Conference.
Previous webinars can be viewed on the Embrace site. Next month's webinar will focus on a conversation and interview around the topic of mixed-orientation marriage. More details, including the date and time of September's webinar, will be announced soon.
Embrace is a suite of human sexuality discipleship resources and experiences in harmony with the ECC's adopted position, the center of which is "Faithfulness in heterosexual marriage, celibacy in singleness."