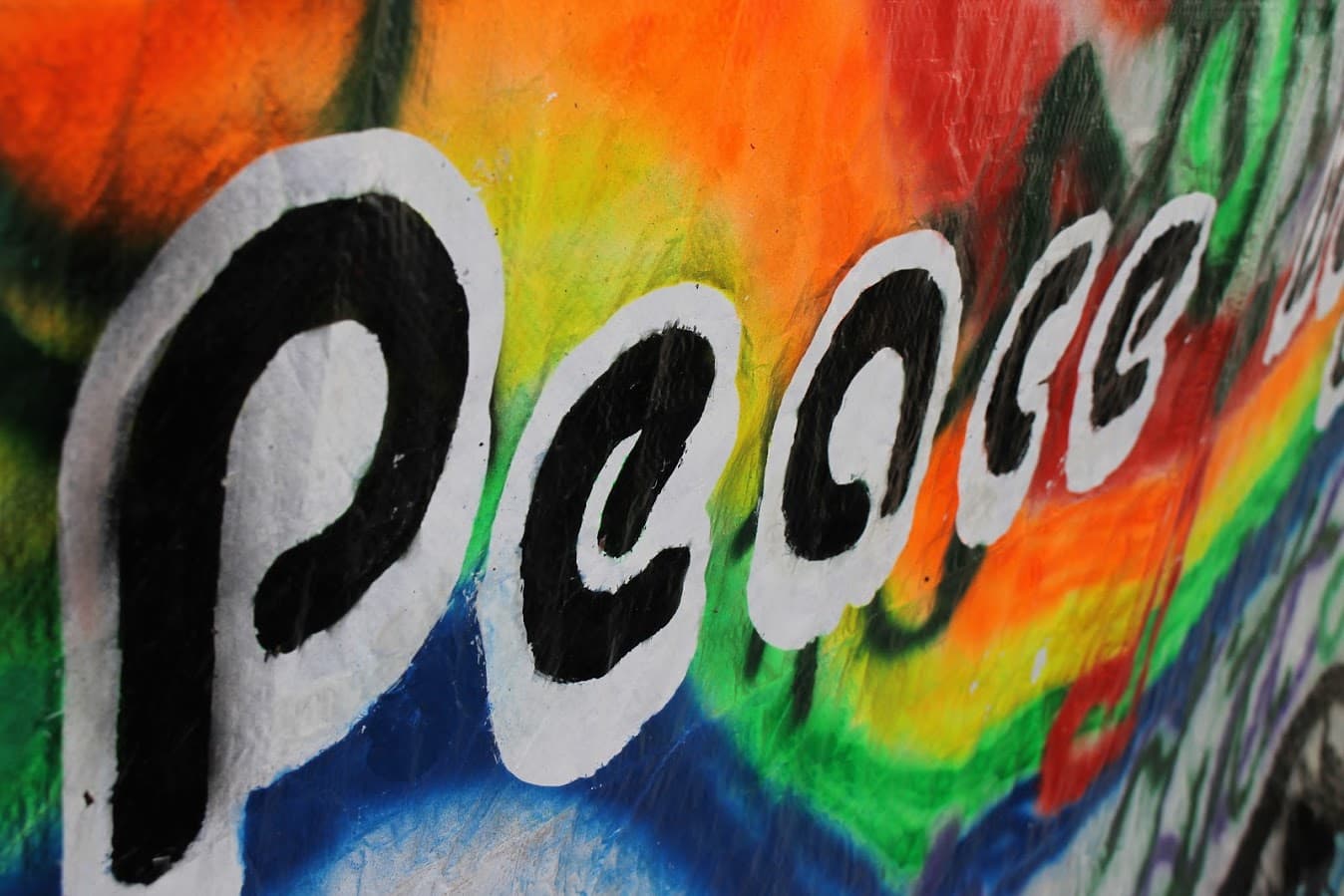 By Brad Dell
Hundreds of white flags flapped in the wind, held by people from an array of economic classes, ethnicities, and communities following live worship music and rousing speeches by community leaders who urged love between neighbors.
The stirring display was part of the recent Dia de Paz (Day of Peace) held at San Jose's Washington Elementary School in response to domestic abuse and gang crime that has ripped through the California community, Washington Neighborhood.
"I've been observing many problems; lots of prostitution, guys selling drugs right here outside the school," said Jairo Sarmiento, pastor of Shalom Iglesia del Pacto (Peace Covenant Church). "At different meetings here for people in the neighborhood, all the time they're talking about the violence."
Sarmiento, who resides in the community, partnered with The River Church Community, a fellow Covenant congregation, as well as other local ministries and nonprofits to debut what they intend to be annual event. Shalom Iglesia and The River worship in the same building.
"This was a chance for Shalom Iglesia and The River to work together to love our community with reconciliation in the name of Jesus," said Brett Bymaster, youth pastor at The River. "The River is a larger English-speaking church that leveraged its wider resources to support Pastor Jairo's vision."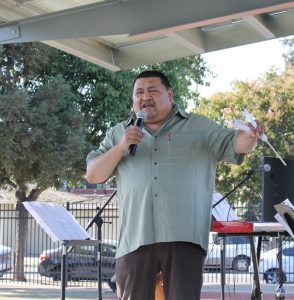 Sarmiento dreamed of Dia de Paz while ministering to a gang member and after learning of local women being abused and raped by their husbands. "What can we do? We start talking about peace," Sarmiento said. "We need to start with the person and sharing a peace that only God can provide for us. A peace we cannot understand, because it is the Holy Spirit working in us. This is a dia de pas, a day of peace, but we are hoping it is a day that is shaking the city to do more work toward peace."
Dia de Paz included bounce houses, face painting, food, a mariachi band, craft activities, and a prayer tent. Most activities were overseen by youth group members and leaders from Shalom Iglesia and The River. Local ministries and nonprofits provided information on free legal counseling and parenting classes.
"Making a presence from the church community—letting people know we stand with them and promote peace—is really important," said Annabel Leyva, program director of the nonprofit San Jose Bridge Communities, which promotes leadership development and cross-class friendship. "I see a lot of desire for peace."
The event was intentionally family-oriented because organizers believed that loving the younger generations and their families is the best preventative against violence.
"We can continue talking about violence in the street and how we don't want gang members on each corner," Sarmiento said. "But these gangs come from houses, from families. So, the solution is taking action with the families."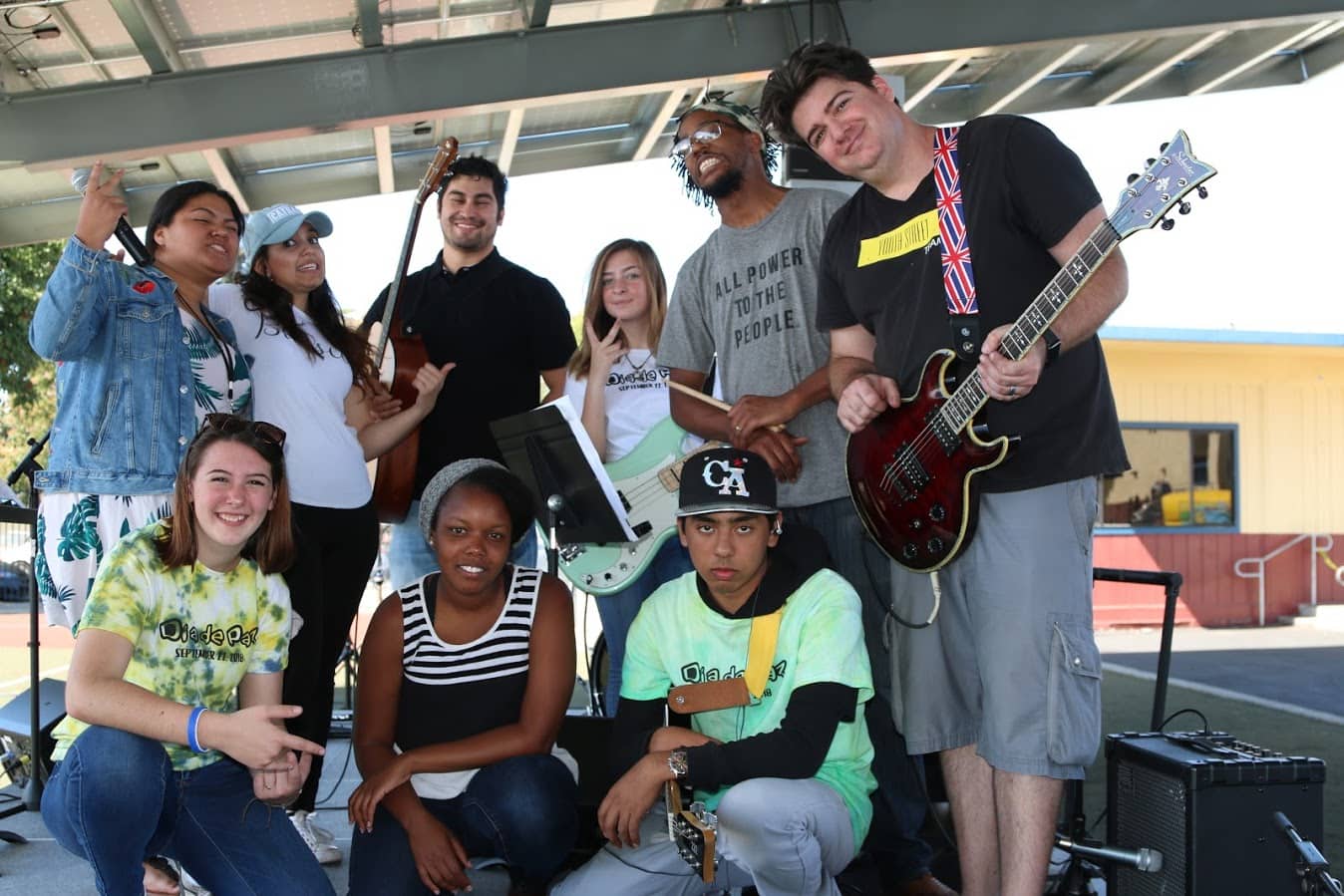 Washington Neighborhood's crime rate is above the national average, but San Jose Western Division Police Captain Heather Randol said the police department is most concerned with negative quality of life feedback from the community in regard to feeling safe.
"We've got gangs around here, and little kids can be an easy victim," said Carlos Ledezma, a high school junior. "I have a friend who was actually shot around here due to the gang violence. He was part of it, but also a victim of it."
Ledezma volunteers with Youth Street, a program that hosts activities for local children in a safe, loving environment.
Angie Bymaster, a physician at the Washington Neighborhood's Health Clinic, provided free flu shots and blood pressure checks. She displayed posters about adverse childhood experiences (ACE), which include exposure to and victimization by violence. "People who experience multiple ACE types of trauma as children have a much higher risk of developing trouble later in life, such as alcoholism and drug use," Bymaster said.
Brad Dell is a member of The River Church Community, a Covenant congregation.