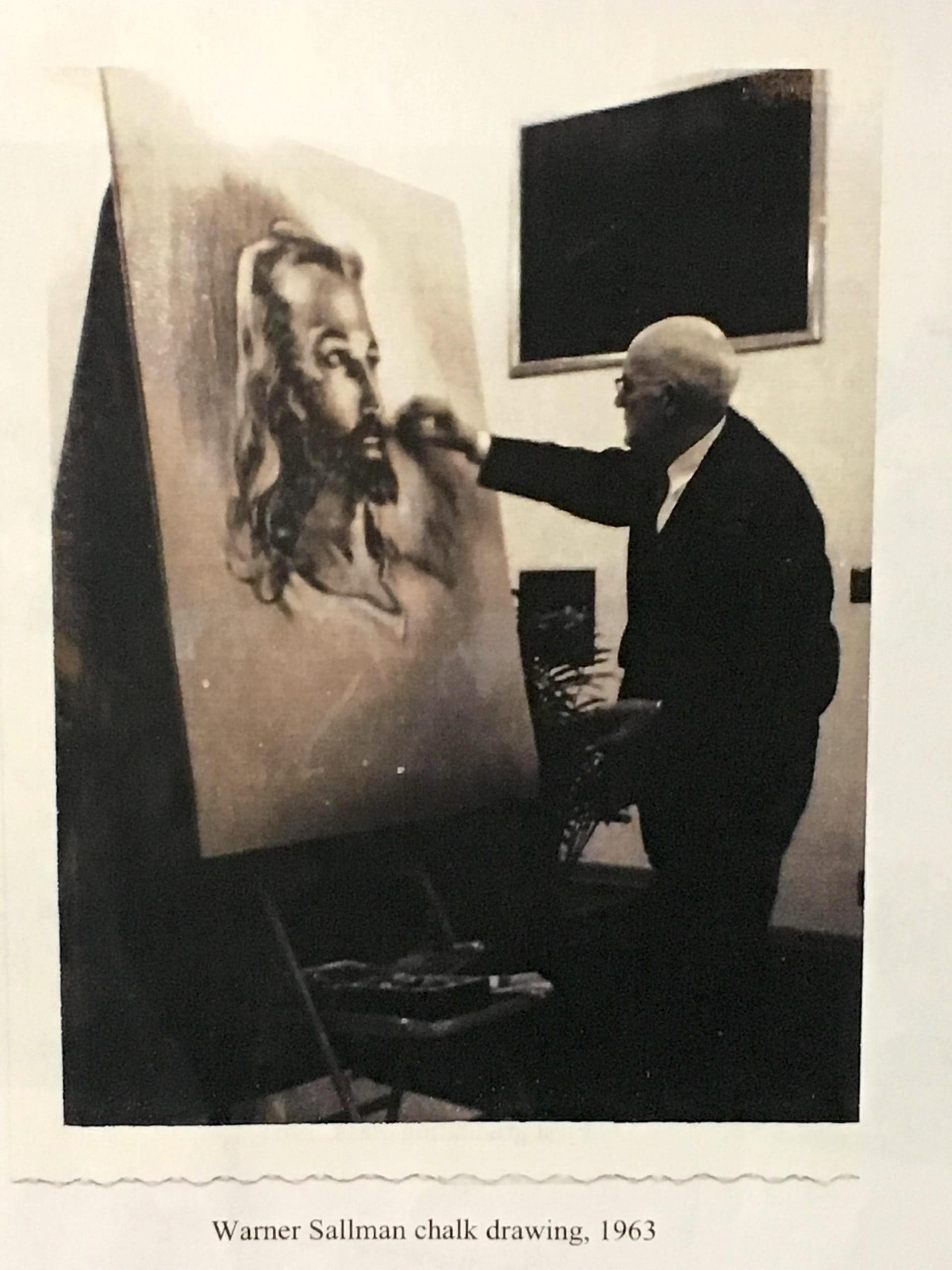 MERCER ISLAND, WA (November 25, 2018) – A 55-year-old original chalk drawing of Warner Sallman's Head of Christ was unveiled at Covenant Shores Retirement Community and dedicated at a Thanksgiving Eve service last week.
Sallman, who was a Covenanter, sketched the piece in 1963 at the Evangelical Covenant Church of Portage, Indiana. When the congregation closed earlier this year, the work was donated to Covenant Shores.
In 2015 Covenant Shores hosted an exhibit of Sallman's work to celebrate the seventy-fifth anniversary of the first color oil painting of Head of Christ, which is recognized around the world. Yet the retirement community didn't own an original drawing or painting, so chaplain Greg Asimakoupoulos asked Rob Hall of National Covenant Properties to let him know if he ever came across one in his work with churches.
While working with the Portage congregation through its process of closing, Hall thought of Covenant Shores. "When a Covenant church closes, NCP assists with the sale of real property and the disposition of personal property," Hall said. "We often struggle when it comes to finding an appropriate home for items such as this Sallman. When Greg asked me to keep my eyes open for a chalk Sallman, I was excited to a have a place for a piece like this. Now it can be viewed and enjoyed for years to come."
Sallman drew the original for the premier issue of The Covenant Companion, which was published in December 1923. At the time, the two-foot-by-two-foot drawing was titled Son of Man.