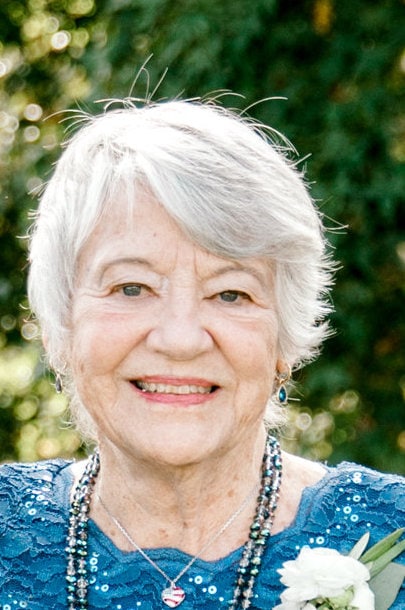 CHICAGO, IL (February 19, 2018) Carole Johnson, wife of Covenant minister and president emeritus of Covenant Trust Company LeRoy Johnson, died Sunday, February 17. She was 81.
She was born August 4, 1937, in Berwyn, Illinois, to J. Alvar and Edith Johansson. She attended Wheaton College for two years and completed her education at North Park College, earning a bachelor of science degree in nursing.
She met LeRoy while she was a student, and they were married June 11, 1960. While they were serving the Lily Lake (Illinois) Covenant Church, she worked at the Elgin State Hospital as an instructor and at Delnor Community Hospital.
The couple moved to Chicago in 1963 when LeRoy began development work with North Park College. She worked at Swedish Covenant Hospital, where she enjoyed a long career in nursing, serving as a supervisor and recruiter later in her career. She spent the last eight years of her nursing career as the school nurse at the Latin School of Chicago.
She and LeRoy began attending North Park Covenant Church when they moved to Chicago and have been members there for over 55 years, where she served in various roles and enjoyed singing in the choir. She and LeRoy also spent time at their home on Hagerman Lake, where they attended Grace Covenant Church in Iron River, Michigan, and in Bradenton, Florida, where they attended Trailer Estates Covenant Church.
She is survived by her husband LeRoy; son Eric (Renee) of Wildwood, Illinois; daughter Christine Rosell (Jack) of Lincolnwood, Illinois, seven grandchildren and two sisters, Florence and Grace. A memorial service will be held at 2 p.m. on Sunday, February 24, at North Park Covenant Church, and she will be inurned at the church columbarium. Memorials have been designated to North Park Covenant Church or the Carole M. and LeRoy M. Johnson scholarship at North Park University.