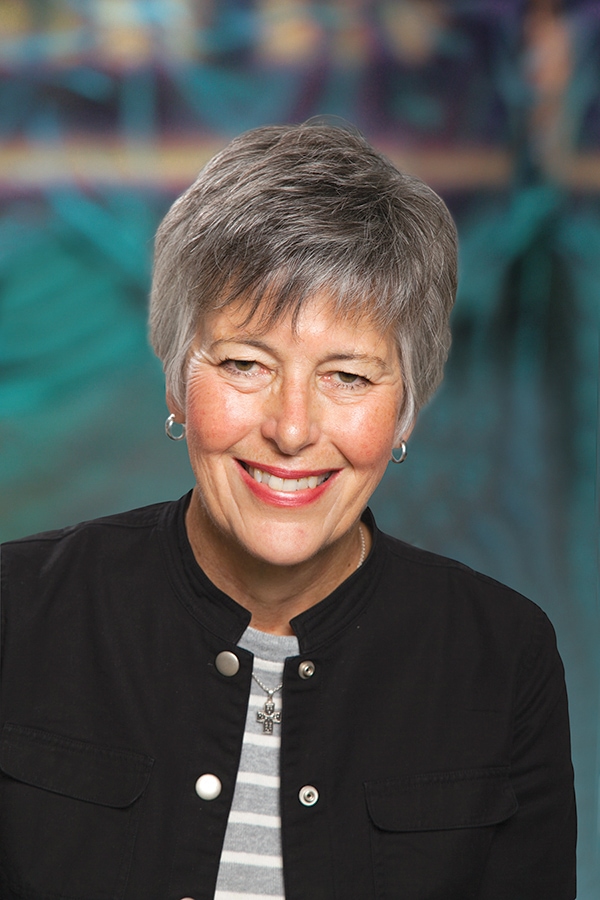 CHICAGO (April 10, 2019)—As part of the Evangelical Covenant Church's continued commitment to come alongside women and men who seek to heal from abuse and trauma, the denomination announces a new direction for the Advocacy for Victims of Abuse (AVA) and Project Free, the Covenant's renewed anti-sex trafficking effort. AVA will move from the Make and Deepen Disciples mission priority, to the Love Mercy Do Justice mission priority, or Love Mercy Do Justice-xx. Project Free (formerly Break the Chains and PROTECT), will remain a ministry of the Serve Globally mission priority but collaborate with Love Mercy Do Justice-xx. To facilitate this change, Meagan Gillan has concluded her service as director of Women Ministries and now serves on the Love Mercy Do Justice-xx team as interim lead for AVA, as well as for Project Free.
"This change enables us to expand the training AVA advocates receive and provide, incorporating a variety of new components, as well as strengthening and refreshing the current training," Gillan says.
A new strategic plan has been developed for AVA, which includes an invitation to AVA advocates to renew their commitment to the ministry in this new season. Those who do so will be invited to Minneapolis in advance of the I Am Triennial Conference for a thorough orientation and training in the new strategy during a three-day training retreat for facilitators working both with AVA and with Mending the Soul, which provides a comprehensive approach to understanding and healing from abuse. AVA has received a generous gift to help reduce the expenses of this training.
Citing her gratitude to Yvonne DeVaughn, the previous director of AVA,  Gillan says, "We now have the opportunity to take our advocacy and awareness-raising to a whole new level and to gain the traction that is needed to help all Covenanters grow in their understanding of the dynamics and characteristics of abuse, violation, and trauma, and to grow stronger in our capacity to heal and prevent abuse. With the addition of the renewed collaborative anti-sex trafficking effort that is being developed, we affirm this is an exciting time for ministries that call us to advocate and care for those at the margins, both domestically and globally."
Cecilia Williams, executive minister of Love Mercy Do Justice-xx, says her team welcomes AVA and Mending the Soul, as well as Free, in partnership with the Serve Globally mission priority. "We build upon the excellent contributions of many Covenanters before us, to walk alongside and produce resources for Covenant churches that we pray will inspire a deeper vocation of hope in broken places, and do so with relational presence, as well as the ongoing practices of offering care, hospitality and service," Williams says.
Gillan will continue in her role of leading AVA and Free through July 2019, at which time she will step away to pursue the next opportunity God has for her. Gillan, who has served in Covenant ministry since 1977, was elected and installed as the executive minister of Women Ministries in 2011 and served in that role until 2014, when Women Ministries was brought under Make and Deepen Disciples and she transitioned to director of women ministries. Her contributions to the Covenant in the past four decades include:
Casting vision for a new season of Women Ministries in which the Evangelical Covenant Church more effectively made disciples who made disciples among women
Leadership of Triennial, which featured diverse speakers and leaders
Fruitful and well-received ministry of preaching, speaking, teaching, and counseling of both women and men across the Evangelical Covenant Church
Dedication to the global women of the Covenant, especially in bringing greater visibility to Lycée Vanette, a secondary school in the Democratic Republic of the Congo, as well as to the education, hygiene and health of girls
Passion for AVA and for the importance of healing as integral to the discipleship journey
Gillan will be honored at the I Am Conference in Minneapolis, July 18-21, for her contributions to the Evangelical Covenant Church.
            All those interested in AVA, Mending the Soul or related ministries should watch for more information if they've participated in the past or email Meagan Gillan at Meagan.Gillan@CovChurch.org. For general questions regarding Evangelical Covenant Church women's ministries and initiatives, please contact Angela Yee, Executive Director of Ministry Development, at angela.yee@covchurch.org. 
             Evangelical Covenant Church News Contact: Erin Chan Ding, Executive Director of Communications, The Evangelical Covenant Church, erin.chanding@covchurch.org.