WHEATON, IL (October 21, 2019) – Lon Allison, who served as the ECC director of prayer and evangelism for nine years before becoming executive director of the Billy Graham Center at Wheaton College, died Sunday morning, October 20, at the age of 67.
Allison developed the Covenant's Schools of Prayer and Bringing My World to Christ.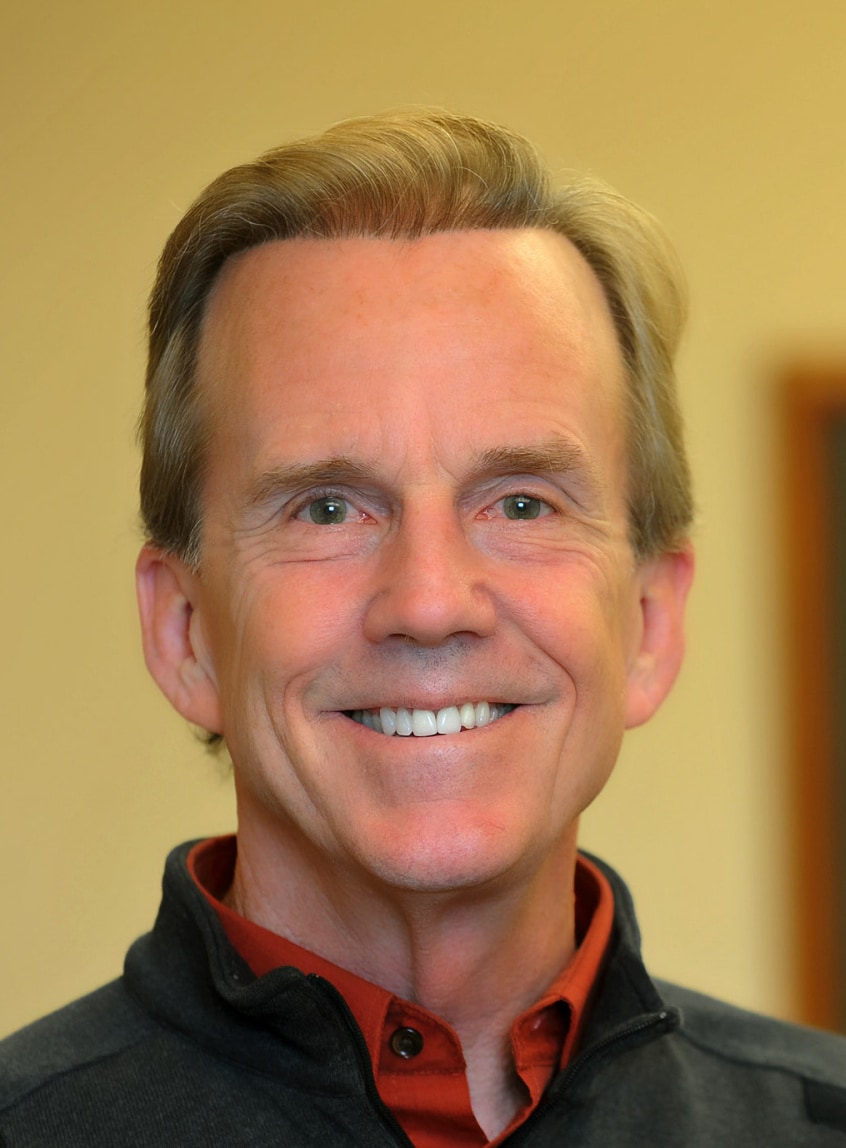 Former Covenant president Gary Walter said Sunday that, "Lon's influence on the Covenant's commitment to evangelism is hard to overestimate. As director of evangelism he introduced the Bringing My World to Christ emphasis of relational evangelism centered in a simple prayer-care-share approach with friends and networks. The approach has been adopted by millions around the world as various organizations adapted the material."
Allison said one of his greatest influences was Billy Graham and that he was thrilled when hired as the executive director of the Billy Graham Center in 1998. He served in that position for 15 years until 2013. He was subsequently awarded the lifetime title of honorary director for the center. Since 2013, Allison served as teaching pastor and pastor of evangelism and development at Wheaton Bible Church.
Allison wrote three books on evangelism: Going Public with the Gospel; That the World May Believe; and Possible: Discover the Joy of a Prayer, Care, Share Life.
His most recent book, Billy Graham: An Ordinary Man and His Extraordinary God, was published in 2018. Allison had started the project before he was diagnosed with an aggressive form of liver cancer in 2017.
He told friends that he rushed to finish the last half of the book because he didn't know how long he had to live.
Allison shared his journey on the Caring Bridge website and through interviews and speaking engagements. His openness and continued expressions of trust in God inspired people who said their own faith was strengthened by his example.
In January 2018, during Walter's last address to a Midwinter Conference as president, he called Allison on stage to sing Chris Rice's "Untitled Hymn (Come to Jesus)." It was a song Allison said had sustained and encouraged him.
By the time he came to the final verse, there was hardly a dry eye in the large banquet hall:
"And with your final heartbeat,
Kiss the world goodbye,
Then go in peace, and laugh on Glory's side… and
Fly to Jesus,
Fly to Jesus,
Fly to Jesus and live."Walter said Sunday, "Lon could light up a room but his real desire was to light up the world for Jesus. He was a gifted speaker, leader, and writer, but always with a heart for the person right in front of him, especially his beloved family. Lon sincerely wanted one thing: to live a God-honoring and people-impacting life. He did just that."
Ed Stetzer, who succeeded Allison as executive director at the Billy Graham Center, wrote in an online tribute at Christianity Today, "We ought never take the word or concept of 'hero' lightly. It is reserved for those who live with courage and boldness, who see things a little differently than most and who inspire us to be better and do better. 'Hero' is the first and last word that comes to mind as I reflect on the passing of Dr. Lon Allison."
Allison came to Christ through a Young Life ministry as a teenager and eventually became the youth pastor at Hillside Covenant Church in Walnut Creek, California, where he was mentored by pastor Jim Persson, who eventually would become the ECC director of Church Growth and Evangelism.
Under Persson's guidance, Allison planted Hope Center Church in Pleasant Hill, California. He later planted Life Community Church in San Ramon, California, before becoming the director of prayer and evangelism at the request of Persson.
Allison also taught graduate courses at schools that included Gordon-Conwell Theological Seminary, Wheaton College, Multnomah Bible College and Seminary, and Trinity Evangelical Divinity School.
He was born on May 11, 1952, to James and Margaret Allison in Bozeman, Montana.
He earned a Bachelor of Science in recreation from California State University-Hayward, and a Master of Arts in theology from Fuller Theological Seminary.
He married Marie Mathews in February 1979.
Survivors include Marie; two daughters, Tara (Matt) and Courtney (Patrick); a son, Eric; and two granddaughters, Aubrey and Kaylee.
Services will be held at 6 p.m. on Wednesday, October 30, at Wheaton Bible Church. A receiving line will be from 4 p.m. to 6 p.m.