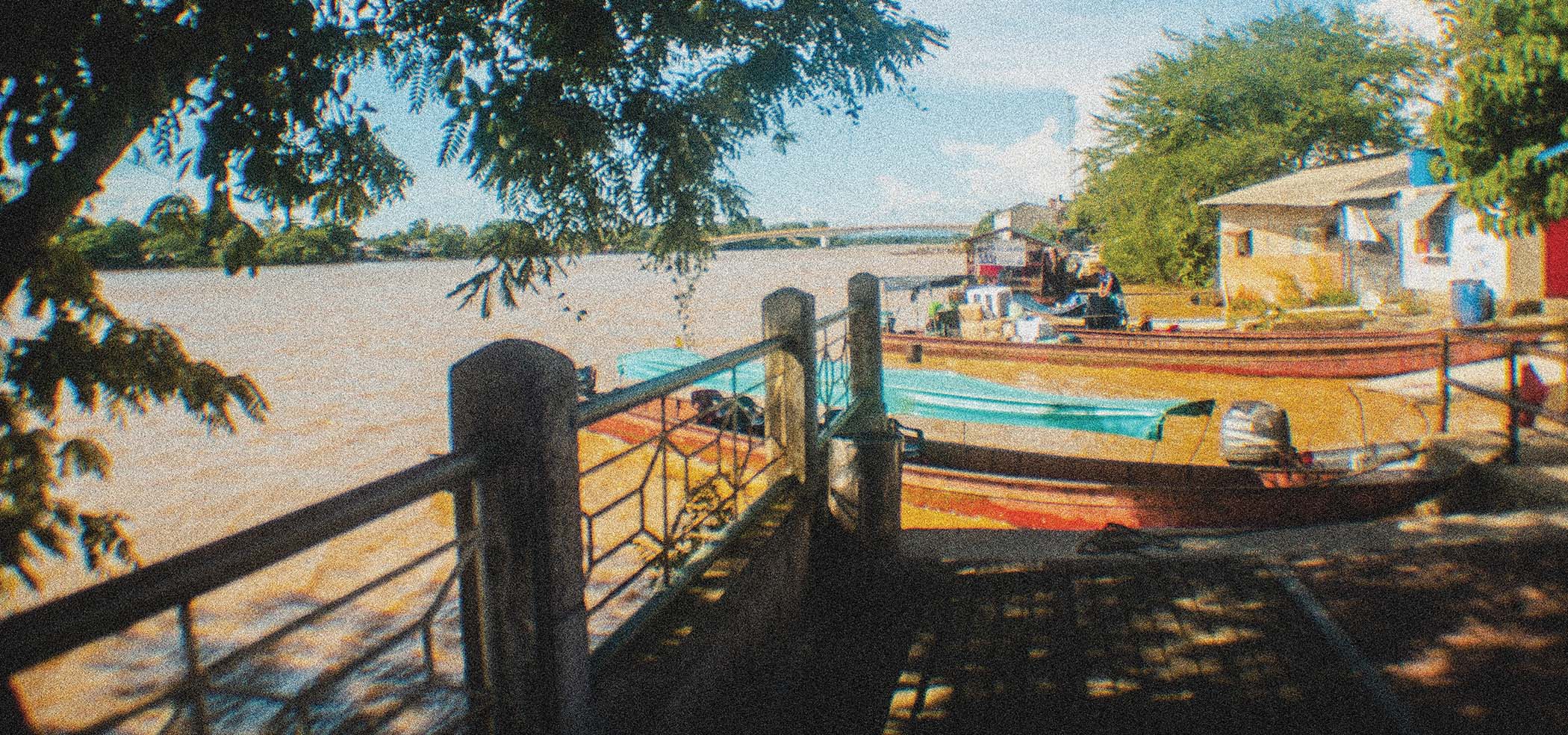 Shalom Colombia
How young peacemakers are leading
efforts to transform their communities
by David Husby | November 1, 2019
The municipality of El Bagre, Colombia, is representative of the decades of conflict and violence in that country. Covenant missionary Julio Isaza grew up there and witnessed firsthand the suffering of people caught in the violence. His parents lost their land and were forced to flee the conflict in the area. As a result, Isaza has become passionate about peacemaking and reconciliation.
Estefanía Castro also grew up in El Bagre, attending Sunday school at Centro de Armonia Cristiana, the local Covenant church there. When she was 16, she started teaching Sunday school. At 22, Castro moved in with a young man and they had a child. However, he soon abandoned her, and she was left feeling ashamed and emotionally scarred.
In the past six decades, more than 200,000 Colombians have died and millions have been displaced. In recent history, more people have been internally displaced within Colombia than in any in other country in the world until 2014 when it was surpassed by Syria. Uncontrolled gold mining in El Bagre means that region has become a particular magnet for conflict. Rebel and paramilitary groups have been fighting there for decades. Yet in spite of this valuable resource, 75 percent of the population of El Bagre lives below the poverty line.
In 2016, Isaza was in El Bagre and noticed how deeply Castro cared for children and youth in the community. He invited her to be one of 25 Covenant youth to participate in a yearlong certificate course on peace and reconciliation.
She agreed. One section of the course addressed forgiveness and healing. And that began the process of healing from past trauma in her life. She has become passionate about peacemaking.
Now Castro says, "We believe we can be the principal transmitters of the process of peace. Colombia needs peace, and our communities need peace. We are the vehicles so peace can be a reality in our country."
After they graduated, 10 of the youth created a project in El Bagre called SEHPAZ, or Be Peace Make Peace. It began in January 2018 and is funded by Covenant World Relief.
"We are ambassadors of Jesus in
a context where there is violence
in order to generate a true
reconciliation with God."
Diana Garcia was selected to be the leader of SEHPAZ, and she asked Castro to help lead the program with her.
At first, Castro was hesitant. But Isaza says she and Garcia have become strong and capable leaders, along with 15 youth volunteers who are seeking to build peace, particularly among children and youth.
Isaza, who recently earned a master's degree in conflict and peace from the University of Medellín. He and his wife, Katie, who is also a Covenant missionary, serve as advisers to SEHPAZ.
Activities of the program include peace fairs, sports tournaments, a march for peace and nonviolence, neighborhood cleanup days, movie forums, tree planting, and workshops on such topics as the biblical basis for peace, forgiveness and reconciliation, entrepreneurship, advocacy, civic participation, and peace with God, others, self, and creation.
"As agents of peace and reconciliation we seek to proclaim the good news of the kingdom through our service to the community, collaborative relationships, and networking as a way of fostering teamwork," Garcia explains. "We are ambassadors of Jesus in a context where there is violence in order to generate a true reconciliation with God, each person with him- or herself, with our neighbors, and with creation."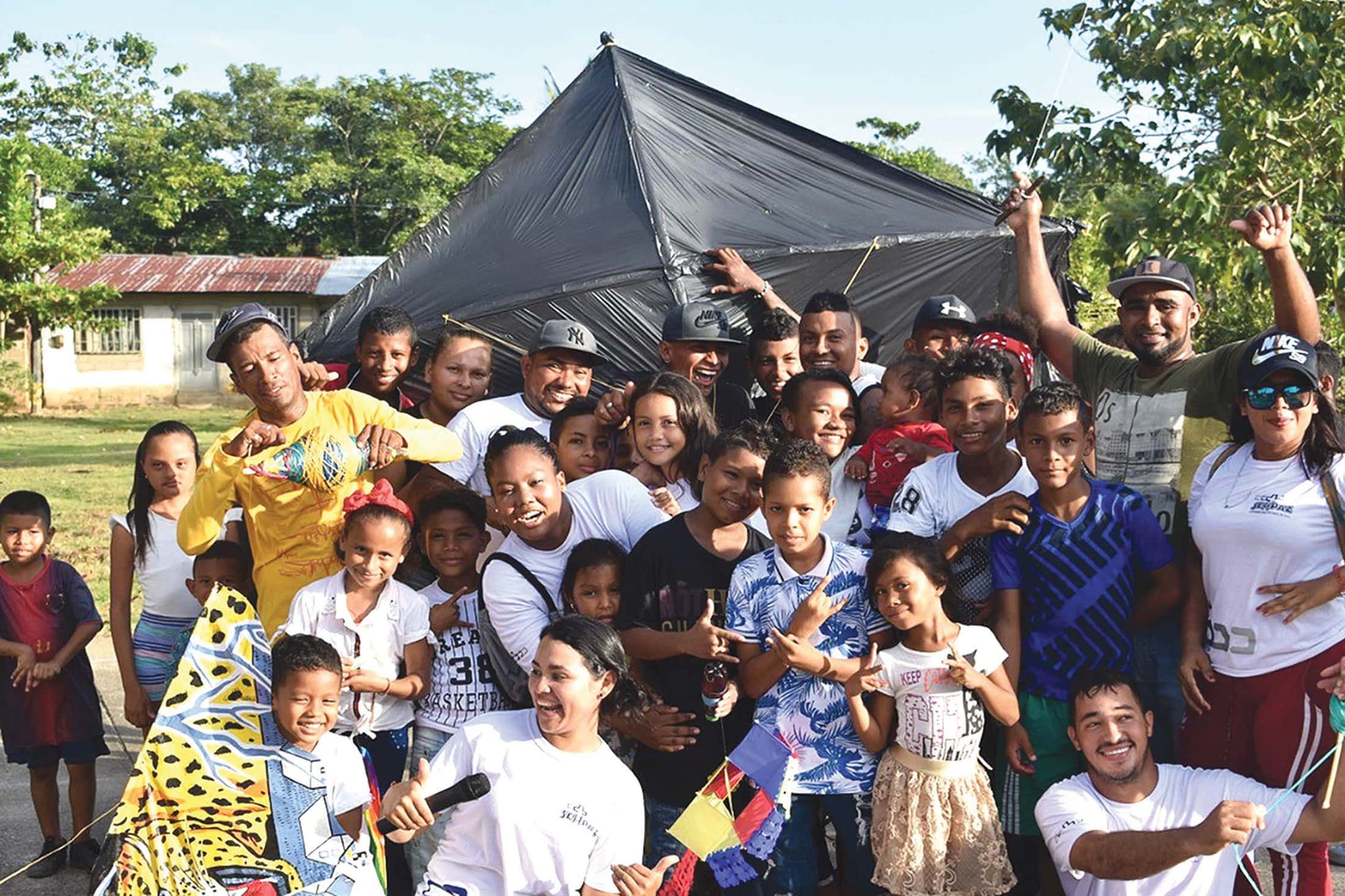 SEHPAZ is now in its second year, and the Covenant youth have become respected throughout El Bagre as leaders who are bringing change to the community. They collaborate with local police, the municipal government, the church, a school, and other NGOs. Isaza says one of the greatest impacts of
SEHPAZ is the transformed lives of the youth volunteers. "Before, they were attending church but just hanging around. Now these youth have been empowered to be agents of peace-building and transformation in the community."
Yesid Macea, one of the youth, says, "We know that much of Colombia's history has been marked by violence and this project has given me tools to be able to break these cycles and say, 'No more!' Being a part of this project has allowed me to think about a different Colombia, a nonviolent Colombia. It has taught me about peace, reconciliation, forgiveness, good treatment of others, truth, and justice that transforms not only me but those around me. What I love about SEHPAZ is that it seeks to equip youth to transform our communities, to be willing to be the ones to teach our communities what it means to live in peace."
As the youth of SEHPAZ bring about transformation in El Bagre, they inspire both the Covenant Church in Colombia as well as to us in the ECC as the church seeks to become Christ's ambassadors of reconciliation and peacemakers in a broken world.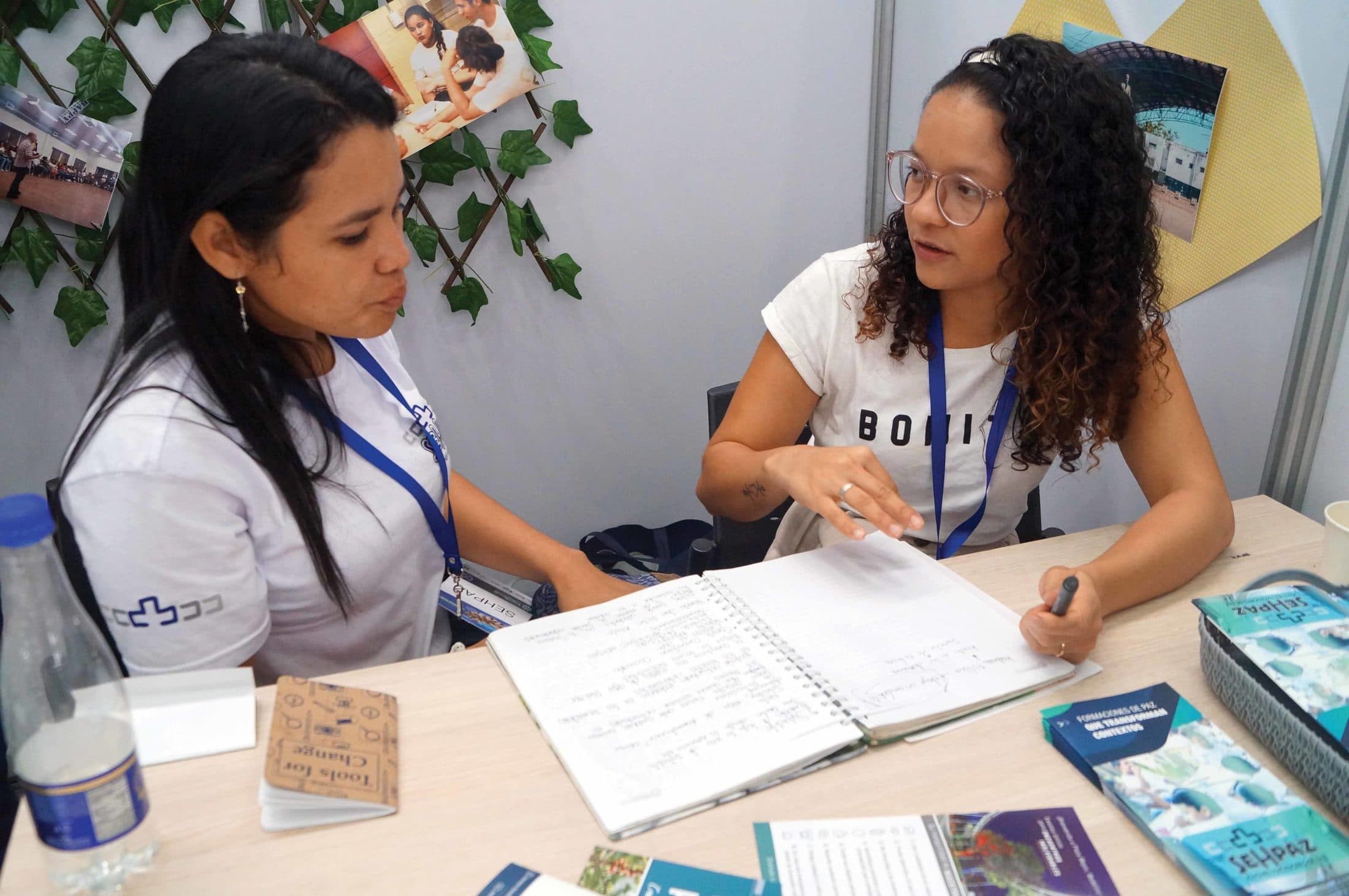 "Shalom is the word written in the depths of my soul and has helped me to take a pause in my life, in order to establish harmony with God, with myself, with others, and with creation," Garcia says. "I think Colombia is my responsibility and things like these have helped me to understand that to generate transformation it is not necessary to be professional or a politician. What we need is a couple of hands that heal, eyes that see what others don't see, willingness, aptitude, perseverance, and hope."
---
To give to Covenant World Relief so that SEHPAZ and other life-transforming ministries of CWR partners throughout the world can continue, go to covchurch.org/cwr/give/peacemaking.
About the Author
David Husby serves as director of Covenant World Relief. Before that he and his wife, Ronna, served as Covenant missionaries to Japan and as the regional coordinators for Asia. Dave has spent most of his adult life outside the U.S. and has sometimes wondered if he would be able to settle down in the States once he retires.
.