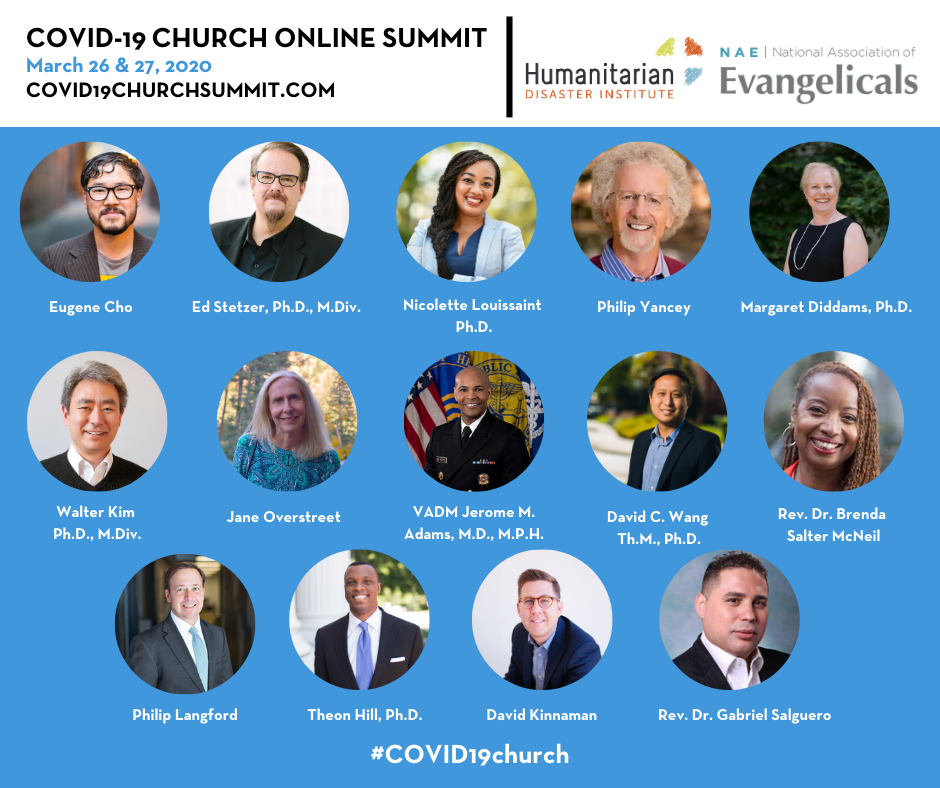 CHICAGO (March 25, 2020) – Covenant ministers Eugene Cho and Brenda Salter McNeil will be among the presenters at a COVID-19 Church Online Summit for churches and church leaders to be held Thursday and Friday, March 26-27.
The summit is free, but registration is required. Participants can join at any time.
At 8 a.m. (Central) both days, registrants will receive a link and password to access the summit. Once logged in, participants will be guided through videos addressing some of the top questions faced by church leaders.
Viewers can view the summit on their own schedule.
Cho is president-elect of Bread for the World and Salter McNeil is associate professor of reconciliation studies at Seattle Pacific College.
"The church can and should be a beacon of hope in hard, uncertain times like this," said Kent Annan, director of humanitarian and disaster leadership at the Humanitarian Disaster Institute at Wheaton College. "Research has shown that churches are often one of the first places people turn when they are in crisis—whether they need physical, emotional, or spiritual support."