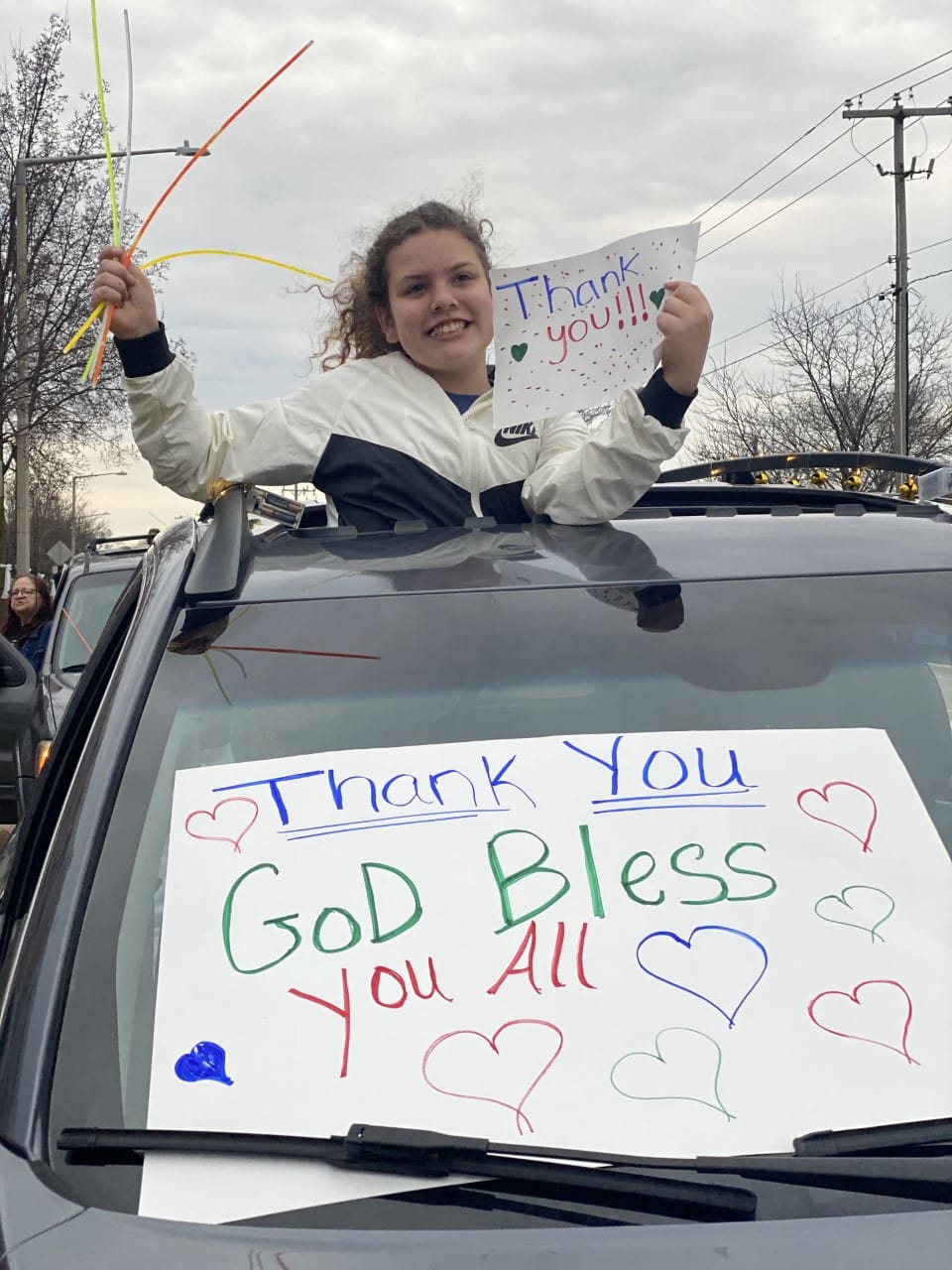 JOLIET, ILL. (April 6, 2020) – A parade of 80 cars organized by a local Covenant congregation circled AMITA Health Saint Joseph Medical Center on Friday night to demonstrate their support for medical staff as they care for COVID-19 patients, including men who became infected with the virus while incarcerated at Stateville Correctional Center. Participants also held a prayer vigil while remaining in their cars in the parking lot.
A woman whose husband is enrolled in North Park Theological Seminary's School of Restorative Arts (SRA) and incarcerated at Stateville suggested the idea, said
Chery Lynn Cain, pastor of multicultural ministries at Church of the Good Shepherd Evangelical Covenant Church.
"We wanted to show that we are thankful to St Joe's for how it's cared for the free and our incarcerated in our community and for whomever comes to their door," Cain said. "For weeks, it was the sole hospital accepting patients from Stateville. We wanted to show them appreciation for being like its namesake, St. Joseph—faithful in a situation one never expected to be in and standing by someone when they found themselves in the most vulnerable of environments."
Participants in the vigil included members of various congregations, community and advocacy groups, as well as North Park students and family of Stateville residents.
Cars streamed by the hospital with their lights on. Drivers honked their horns, displayed signs of appreciation, and held out lighted cell phones. The parade began at 7 p.m. with a prayer and playing "Lean on Me," the song written by Bill Withers, who died earlier that day from heart complications.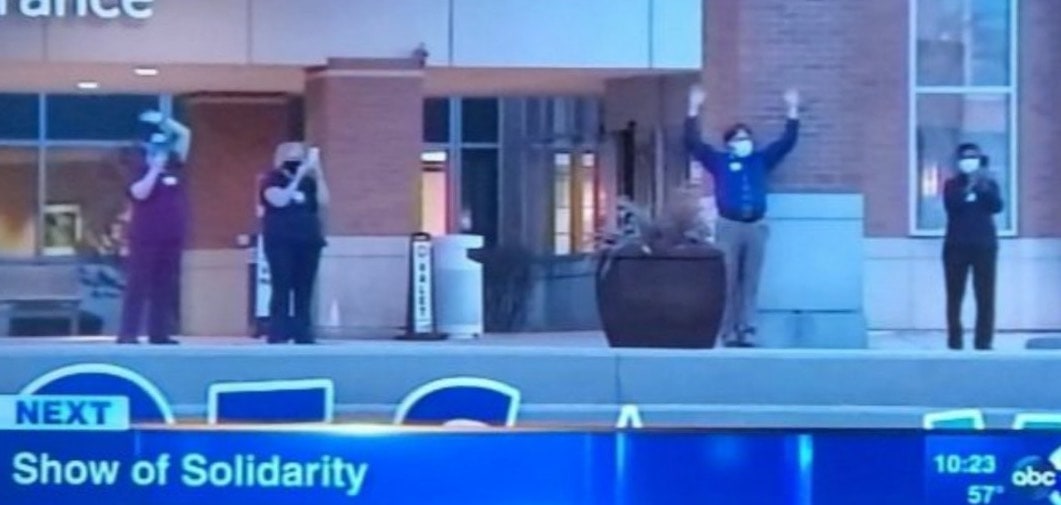 Using a portable public address, Cain told the staff, "We want to pray for you and surround you in this time when people are feeling so alone."
Staff observed the procession from windows or standing outside. "We want you to know that you are not alone, that we see you," Cain said. "We want to thank you for being with us when we can't be with our loved ones. We want to thank you for being the ones who are the hands and feet of God where we can't be right now."
The parade was timed to occur during the 30-minute shift change for the staff. Organizers worked with the chaplains at the hospital to let them know about the event.
Cain said they could see several staff waving and wiping away tears.
The hospital expressed their gratitude on Facebook, saying, "Thank you to our community! We hear you! We hear your horns! We hear your music! We hear your cheers and well-wishes! We see you! We see your signs. We see your lights! We feel your love and support"
One SRA student who has been diagnosed with the disease is currently on a ventilator. Another, Ronald "Rusty" Rice, died Sunday at another hospital. The seminary is commemorating his life on its website.