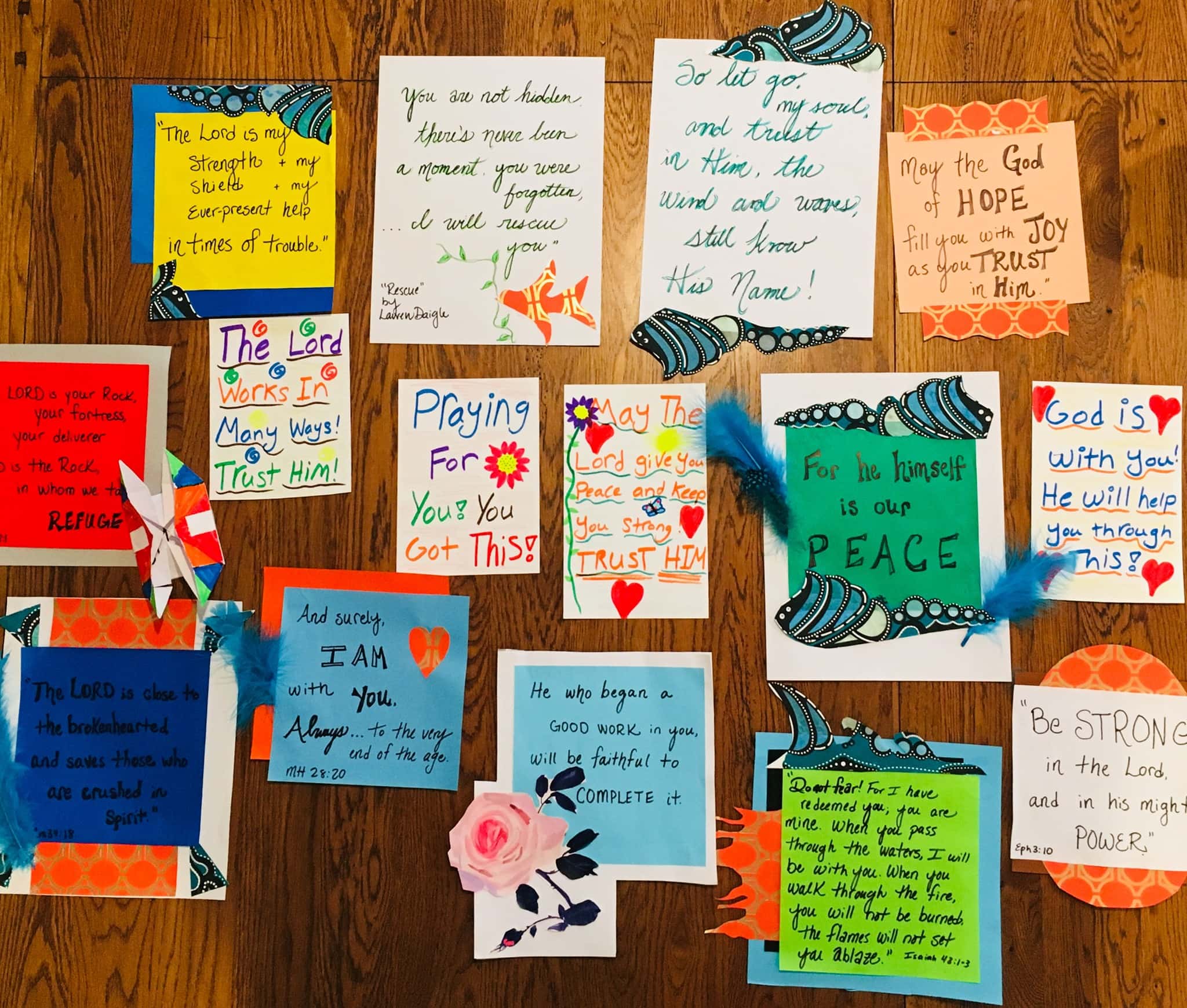 MERCER ISLAND, WA (April 14, 2020) – When Covenant Living at the Shores banned visitors to protect its residents against the coronavirus, pastor Rebecca Worl of Cedarcreek Covenant Church and her family stepped up to create homemade greeting cards for residents in the assisted living wing.
Worl has preached at Sunday morning worship services at the facility, and she wanted to remind residents they were not forgotten. The cards included Scripture, hymn lyrics, and positive messages.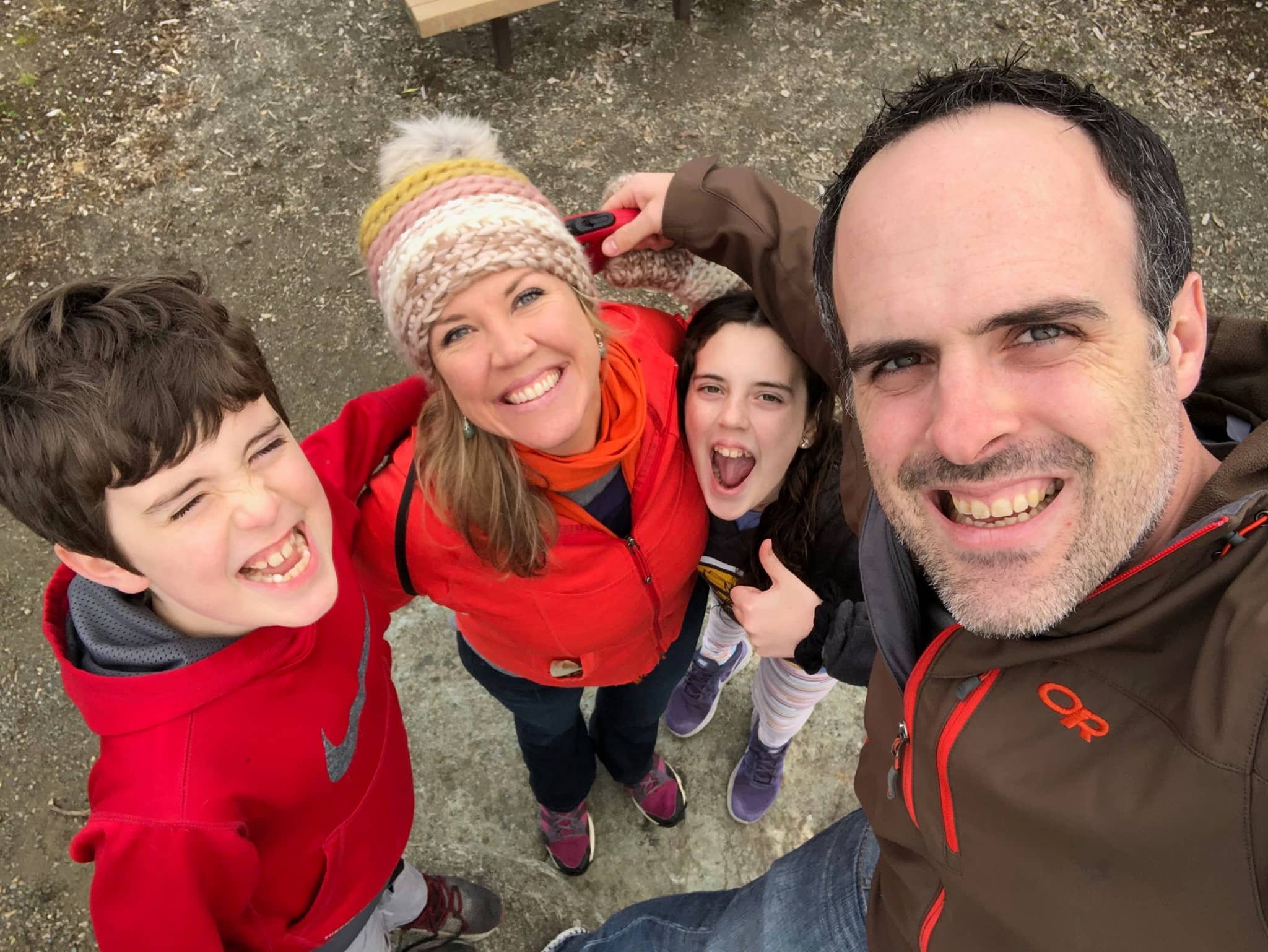 On a recent Sunday, she left the cards at the facility's entrance, and staff then delivered them. Delighted residents have displayed them on doors to their apartments, curio shelves, or walls.
Because no visitors are allowed on campus, staff are doing what they can to encourage the 350 residents who are sheltered in place. At 4 p.m. each day, staff processes down the main street to give the "Daily Wave" – while remaining at least six feet apart.
As they walk, staff wave and sing songs such as "He's Got the Whole World in His Hands," "We Shall Overcome," and "You Are My Sunshine." The residents sing along and wave back from their patios, decks, and open windows.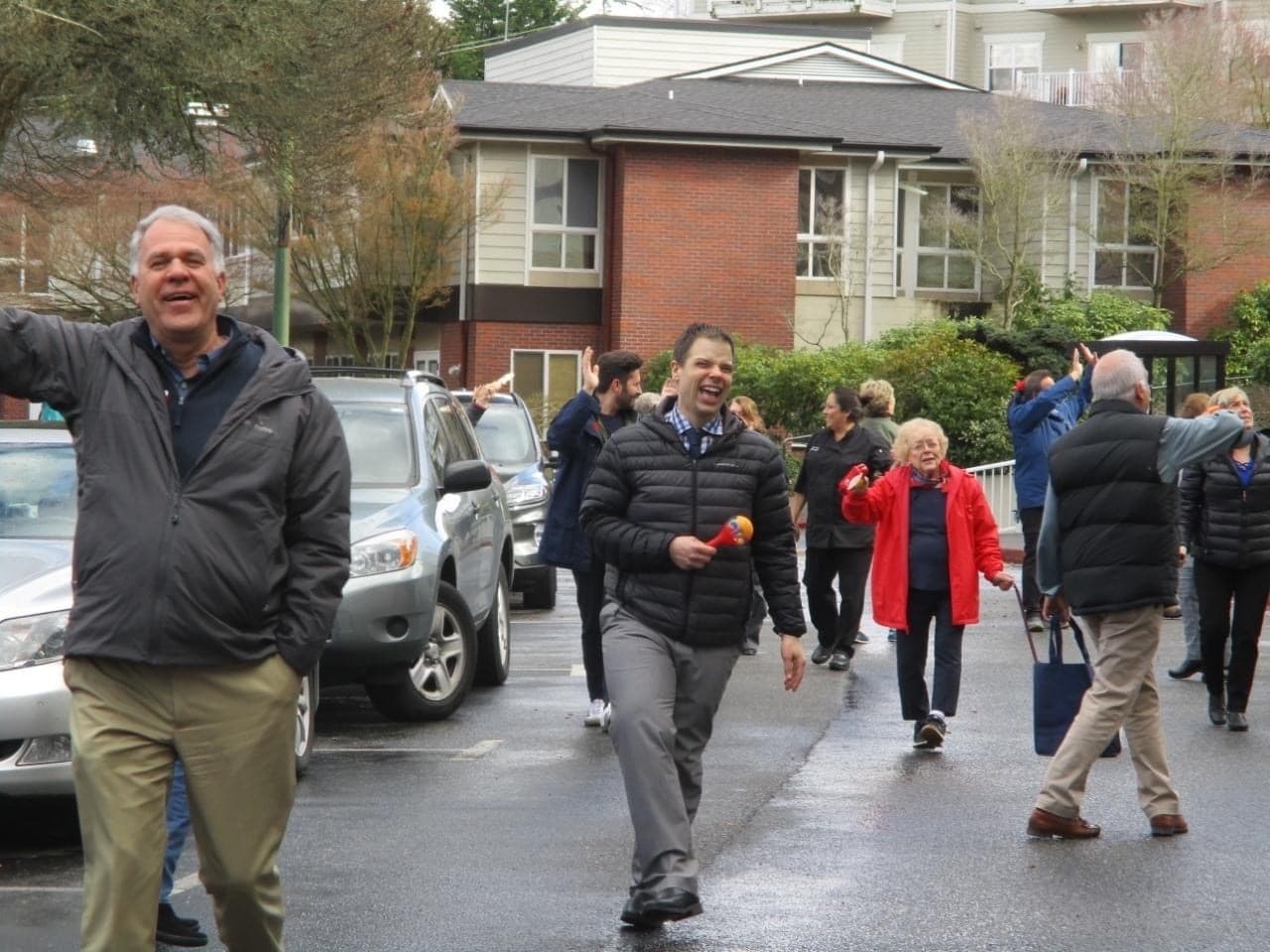 On one recent daily wave, staff paraded with a banner and sang "Happy Birthday" outside the apartment of the Shores' newest centenarian, who stood on her outdoor balcony beaming.
Although one case of COVID-19 was reported in early March, there have been no subsequent cases. Because the dining rooms are closed, meals are being delivered to residents. Staff make daily runs to the local grocery store and pharmacy for those in independent living to limit community exposure.
In-house devotions and fitness workouts are broadcast daily on the closed-circuit TV system so residents can stay engaged in their apartments.
Greg Asimakoupoulos is the chaplain at Covenant Living at the Shores in Mercer Island, Washington.