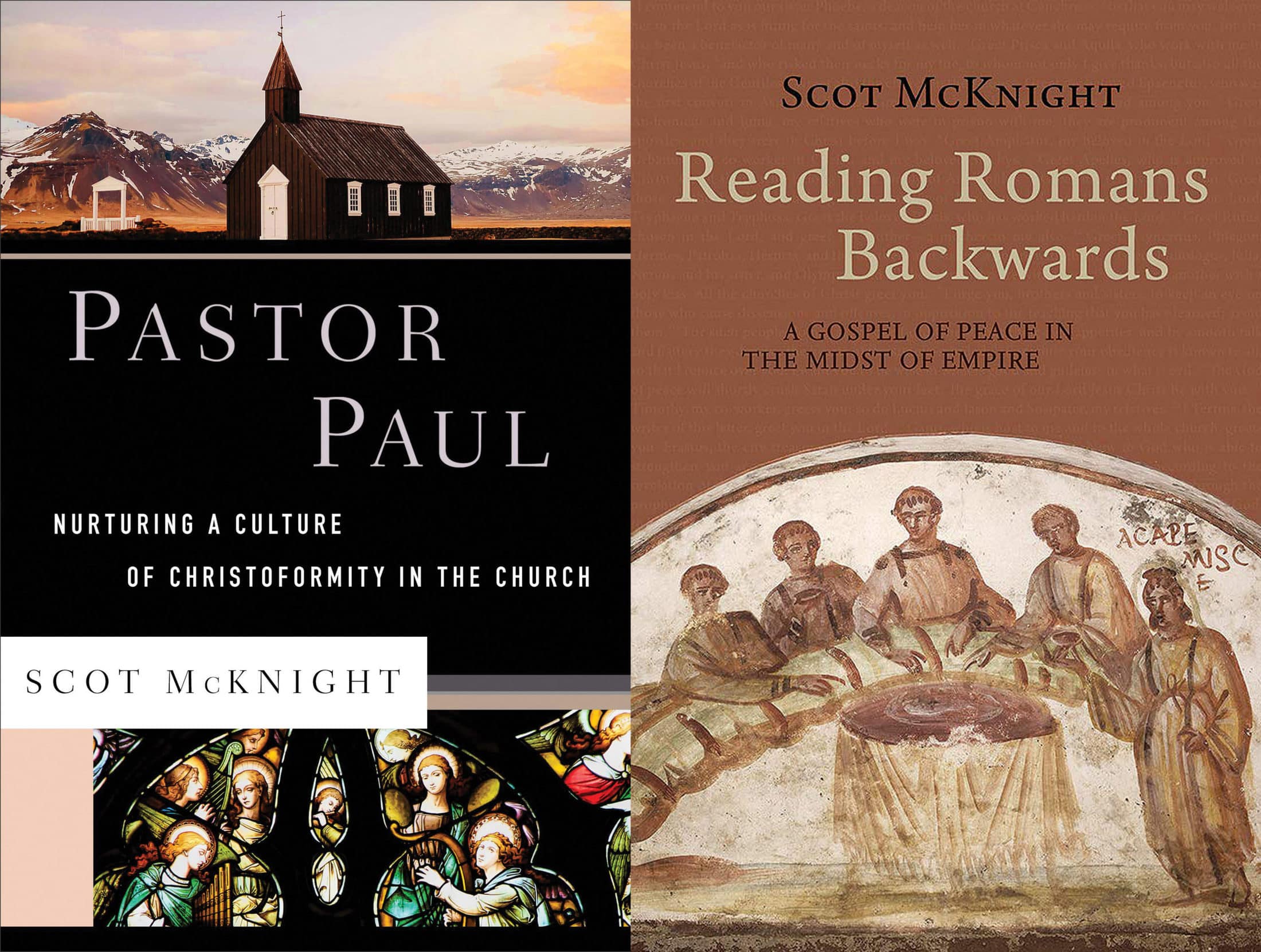 Living by the Letters
An interview with author and New Testament scholar Scot McKnight 
by Dennis R. Edwards, associate professor of New Testament at
North Park Theological Seminary | August 13, 2020
Anyone interested in the New Testament should grab—and devour—two books published last year by Scot McKnight. Reading Romans Backwards and Pastor Paul both engage ancient as well as contemporary scholarship, providing readers insight and wisdom for ministry in our times.
In Reading Romans Backwards, McKnight undertakes a mirror reading of Paul's letter to the Romans. Mirror reading consists of discerning the world behind a text by examining the clues that emerge from the text itself. McKnight pays close attention to the last chapters, particularly Paul's discussion of the strong and the weak.
McKnight helps us not to get bogged down in the theological debates about salvation, atonement, or even predestination that often overwhelm us when studying Romans. Instead, he reminds us that New Testament letters were pastoral communications. They were about "lived theology."
That lived theology is further elaborated in Pastor Paul, where McKnight explores the Pauline letters to depict pastors as culture-makers. Pastor Paul is not a how-to book. It does not offer details regarding how pastors should spend their time or lead their congregation. It does offer a theological framework for the role of pastor. As culture-makers, pastors cultivate Christoformity—Christ-shaped lives—within their congregations, which McKnight views as Paul's pastoral goal.
Scot McKnight was gracious enough to engage with me in a conversation about these two new titles.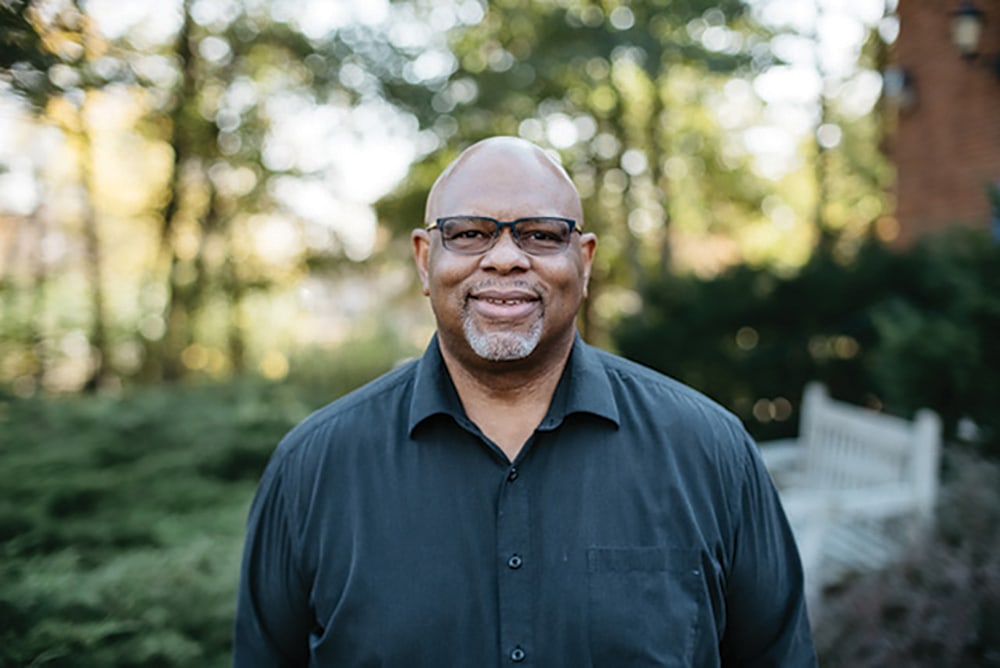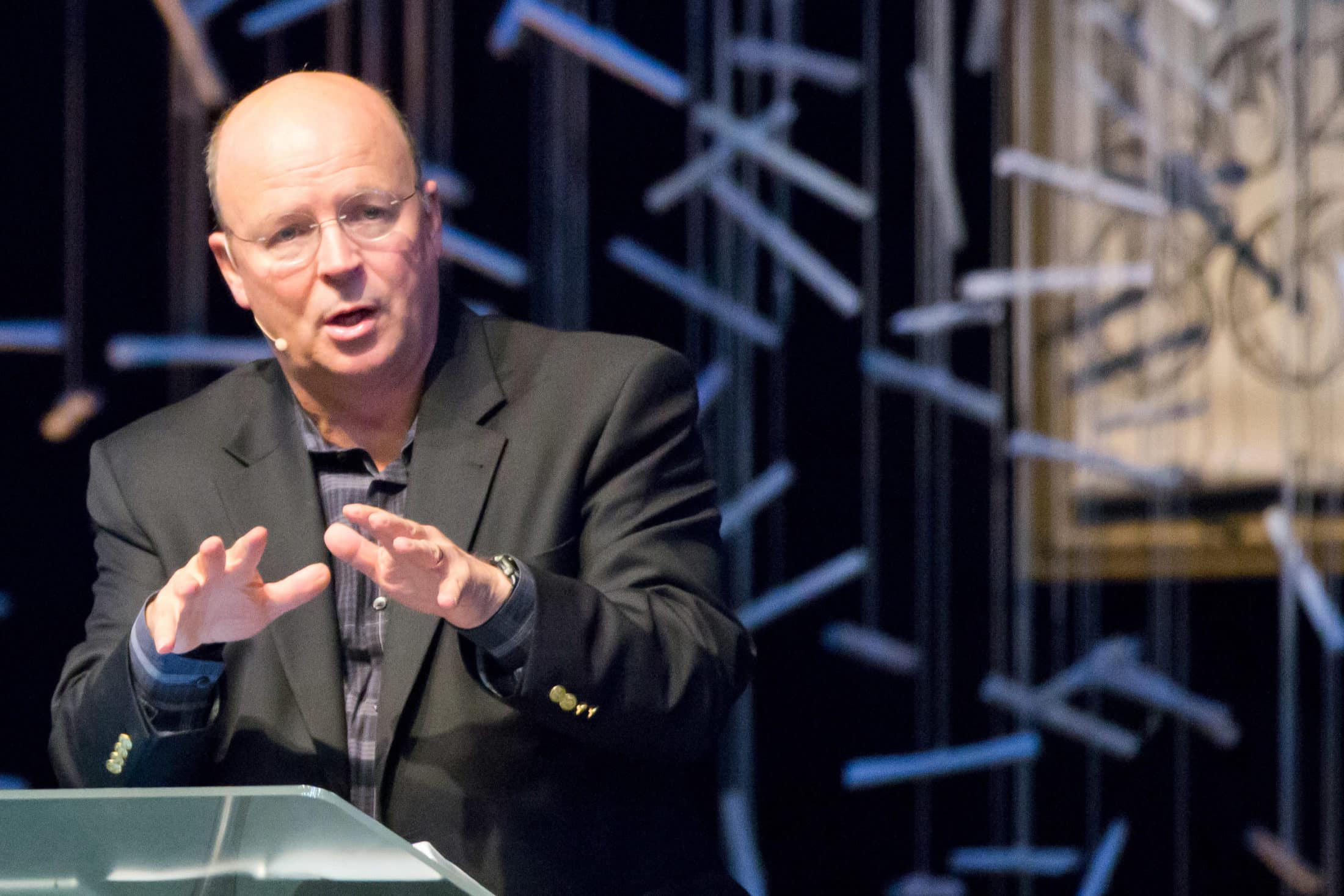 Dennis Edwards: Reading Romans Backwards and Pastor Paul were released close in time to each other. As I read both books, I heard resonances between them, such as your treatment of Phoebe, your acknowledgment that ancient letters were performed and not merely read to their audiences, and the term Christoformity, which appears in both books. Did you write them at the same time, or did writing one prompt the writing of the other?
Scot McKnight: I originally wrote the book about Paul as pastor for lectures at Nazarene Theological Seminary in Kansas City and worked on it for over two years. The day after I sent the manuscript to Baker I began working on Romans for the classes, but it was a chapter I wrote for Preaching Romans, a work theologian Joe Modica and I edited together last year, that propelled Reading Romans Backwards. I sent the manuscript of my chapter to a friend at Baylor, and he wrote me back that day, asking if I'd work on a book on that topic.
The two books came out about the same time because of the difference in publishing schedules.
Edwards: Reading Romans Backwards is brilliant. You state at the outset that "Romans is about privilege and power. Paul's gospel deconstructs power and privilege. Paul's lived theology turns power upside down and denies privilege." These ideas do not touch directly on evangelism or personal conversion, and they don't appear to touch on theological ideas about atonement—which some might argue are the central ideas of Romans. Why do you think we tend to miss the lived theology of Romans?
McKnight: This book has been my heartbeat about Romans for more than a decade, but I had not written a thing about it until that chapter for Preaching Romans.
Romans has been captured, in some good ways and in some bad ways, by theological debates about atonement, about the "Romans Road" (which is simply a colonizing of Romans for one's evangelistic agenda), and about justification/soteriology. Each of these themes is present in Romans, but aren't we taught to find the context and that a text without a context is a pretext?
Romans gives us the context: Romans 12-16 is as big a window into a local church in the first century as we will ever find, and it's too often ignored. Romans is pastoral theology front to back, but if we don't look at the back, we create theological isolation for Romans 1-8 and maybe 9-11. So I wanted to show that Romans 1-8 is shaped for the people in Rome and not for some abstract theological discussion.
We miss the "lived theology" (bless Charles Marsh for this idea) because we are worn out by theological debates in Romans 1-11. So, let's revive the lived theology.
This weak-strong theme is about power,
so anyone with power needs to check to see
if they are using their power for others or over others.
Those with the most power have the most to lose, and that's a powerful message
for our culture and our current political situation.
But church leaders and denominational leaders all have power
and can be asked, "How are you using your power?"
Edwards: In Reading Romans Backwards, you identify "the weak" as Torah-observant Jewish Christians, and "the strong" as gentile Christians. How might you identify weak and strong in contemporary Christianity?
McKnight: Weak—those who impose Torah or law or legalism on those for whom it is not intended. Strong—those who impose their power on others instead of using their power for others.
While this concept can definitely apply to how whites use their power in this culture, it is too simplistic to limit this idea to that context. This weak-strong theme is about power, so anyone with power needs to check to see if they are using their power for others or over others. Those with the most power have the most to lose, and that's a powerful message for our culture and our current political situation. But church leaders and denominational leaders all have power and can be asked, "How are you using your power?"
Edwards: Having been a pastor for about three decades, I genuinely appreciated Pastor Paul. You seemed to have especially enjoyed this project. Why is that?
McKnight: I admire pastors. I was never called by God to pastor (if I was, I missed it entirely), but not long after I wrote Jesus Creed, my life shifted toward the church more. I was speaking with and to pastors and in churches far more often, and I found myself thinking in new terms about new subjects. Pastor Paul comes out of that context. As soon as I started teaching at Northern Baptist Theological Seminary a few years ago, I began lecturing in the Paul class on the pastoral approach of Paul in the Corinthian letters, which by the way doesn't mean Paul's way is the right way. I find him pulling some power play himself, but that got me going on Paul as pastor. The day I sent the manuscript to Baker was both a good day and a bad day. It meant I was done, and I didn't want to be done.
Edwards: You argue that pastors are culture-makers. That's a good word! But in the process, you raise a caution that spiritual formation—at least as practiced in many Christian contexts—is too individualistic. Along the way you also quote Dallas Willard, someone many point to as an advocate for spiritual formation. I don't think it bothers you that some people might be upset about your take on spiritual formation. Is there a way you could connect the notion of spiritual formation to culture-making, or lived theology?
McKnight: I have griped about the individualism of the spiritual formation movement. I will continue, to be honest. Look at Richard Foster's books, for instance, and ask, "What vision of the church does this author have?" He has been immensely helpful to me and to others, and I applaud the great work he has done. But spiritual formation is more than personal enrichment. New Testament spiritual formation is about cultivating the virtues that are almost entirely wrapped up in relationships with one another. The fruit of the Spirit, for instance, doesn't exist except in relation with others. So we need spiritual formation to be developed as well in an ecclesial direction. I see hope in James Bryan Smith's books, particularly the Good and Beautiful series, as well as in David Fitch's works, such as Faithful Presence. What we need are the spiritual disciples of a church.
Edwards: There are so many great points about culture-making in Pastor Paul, and you interact with ancient as well as contemporary writers to make those points. Perhaps because of my age, I was especially drawn to your chapter on "A Culture of Wisdom." You say that wisdom is expressed by behaving and speaking wisely. Currently Christianity in the U.S. is divided on political issues, sex and gender issues, race, and in so many other ways. In what ways might we learn from Paul to create a culture of wisdom in light of our current divisions?
McKnight: I was so thrilled recently when our pastor, after preaching about Simeon and Anna, talked about developing the contributions of the elderly in our church. I didn't ask the age at which "elderly" begins, but I do know we've got some elderly folks who have much, much, much to give. Do we tap on their shoulders and invite them to meetings, or are we so "relevant" that only skinny jeans folks are at the table? The Bible has a wisdom culture. It values age and maturity and experience and wisdom.
Covenant pastor Don Johnson taught me something about this some years back. Don wrote me privately to say I was giving too much credence to some young flashy pastors and not enough to pastors "who had been there and done that" (not his words that I recall, but his idea). That sank home with me, and I've made a commitment to enlist pastors of a certain age to help me when I'm seeking wisdom.
We are divided, horribly so. Do we have the courage to listen to the sages in our churches with reverential reception? In the Covenant there are many, many pastors of a certain age, many in our churches of a certain age, and I wonder if we ought to be forming councils of wisdom in our churches. Asking the baldies and gray hairs (and those with gray hairs who color it) what they think of the current political malaise in our country, about racism, about topics that divide us might be one of the wisest things we can do. Doing what they advise is the path toward wisdom.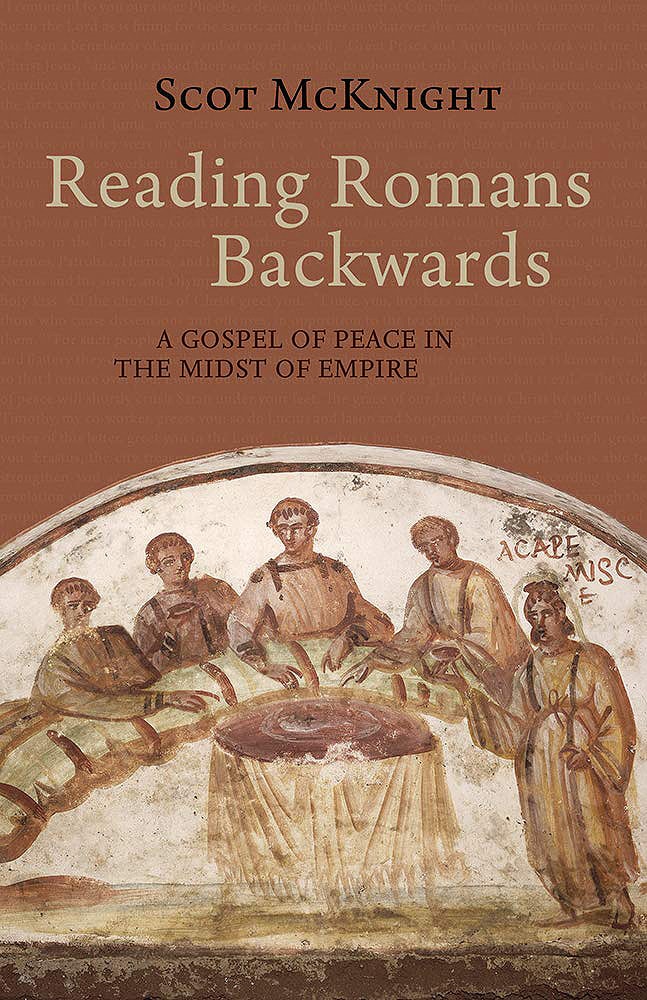 Reading Romans Backwards
A Gospel of Peace in
the Midst of Empire
Baylor University Press, 236 pages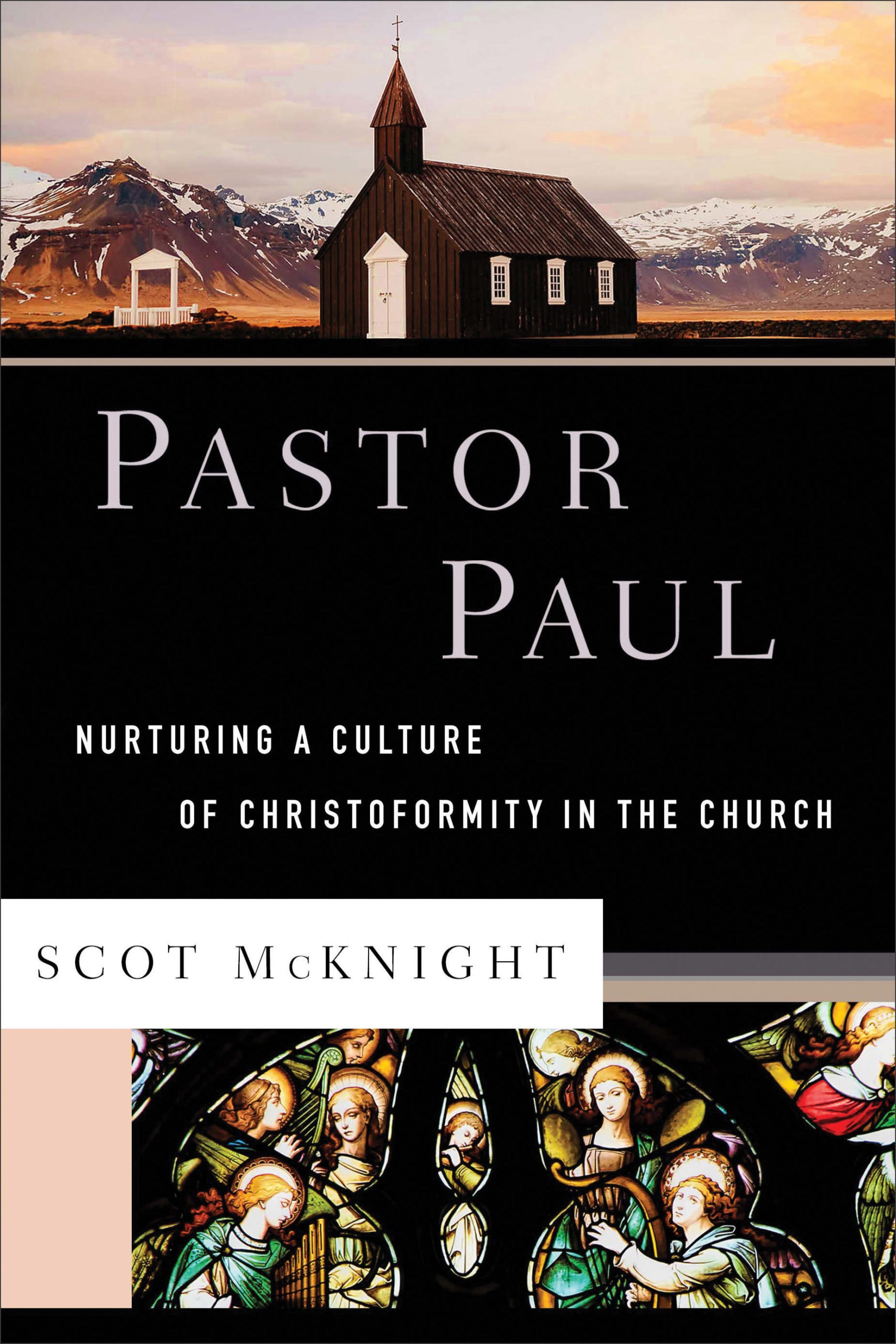 Pastor Paul: Nurturing a Culture of Christoformity in the Church
Brazos Press (Baker Publishing Group), 272 pages
Available on CovBooks.com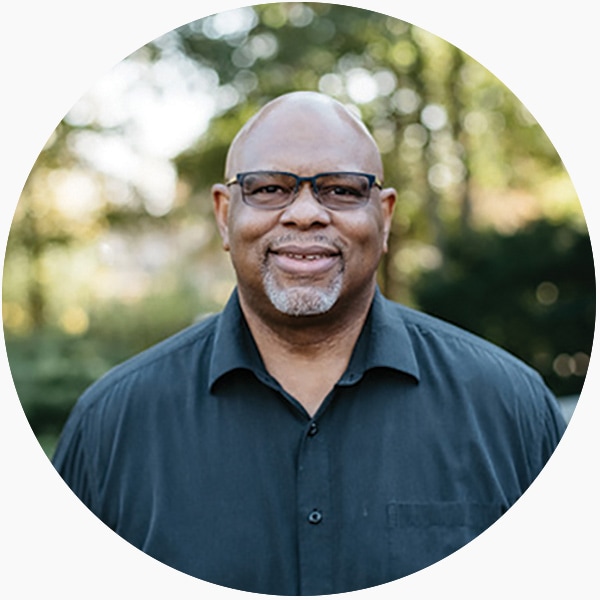 About the Author
Dennis R. Edwards is an associate professor of New Testament at North Park Theological Seminary and author of Might from the Margins.