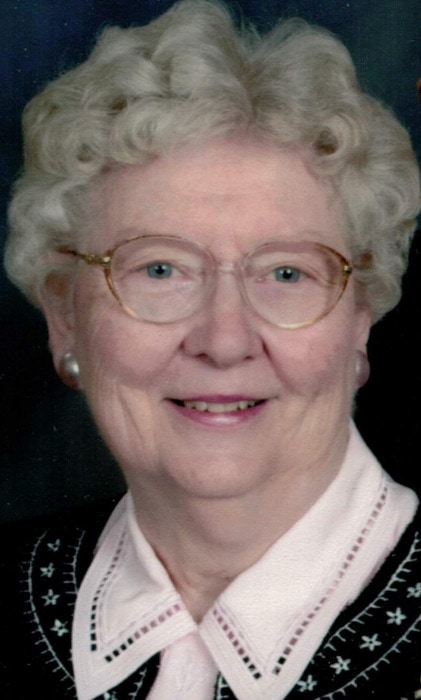 Gladys E. Damrose, wife of retired Covenant pastor Albert Damrose, died January 12. She was 91.
Gladys was born May 16, 1929, in Lac qui Parle County, Minnesota, to Albert and Ida Anderson. Her family attended Dawson (Minnesota) Covenant Church.
She graduated from Teacher Training School in Montevideo, Minnesota, and North Park Junior College. Gladys taught in a one-room schoolhouse.
She and Albert were married on June 27, 1953. They served churches in Beverly, Massachusetts; Granby, Connecticut; and Springfield, Massachusetts.
Gladys was known as a friend to marginalized people. She and Al were house parents at Chapin Hall in Chicago when it was a group home for under-served children. They also were long-term foster parents and designated as an emergency foster home for temporary placement.
The couple played a large role in the development of Pilgrim Pines Camp and Conference Center in Swanzey, New Hampshire.
Gladys served as an ESL teacher in Westfield, Massachusetts, and was leader of Covenant Women at several churches. One of her favorite activities was rocking babies during Mothers of Preschoolers meetings.
Survivors include her husband, Al; children Barb Wood (Steve), Becky Damrose, Lauri Moore (Greg), Mark Damrose (Julie), and foster son Dennis MicJenka; 10 grandchildren and two great-grandchildren.
A graveside service was held at Dawson Covenant Church Cemetery on January 18. A memorial service will be held at Broadway Covenant Church in Rockford, Illinois, at a later date.
Memorial gifts may be sent to Broadway Covenant Church with a note directing the funds to its Paul Carlson Partnership Fund, 3525 Broadway, Rockford, IL 61108.