Meet the 2021 Ordinands
One of the highlights of Gather each year is the Commissioning, Ordination, and Consecration service when, after years of preparation, ministers take holy orders. They speak vows which represent their lifelong commitment to serve the Covenant Church through their vocation of ministry. This year for the first time that service was virtual.  
To celebrate the accomplishments of those finalizing their credentials, the Companion introduces our 99 new ordinands and a few of their stories that highlight the variety of calls within our denomination. 
Gary Brndiar
Ordained to Word and Sacrament
United States Navy Chaplain
Great Lakes Training Center | Chicago, Illinois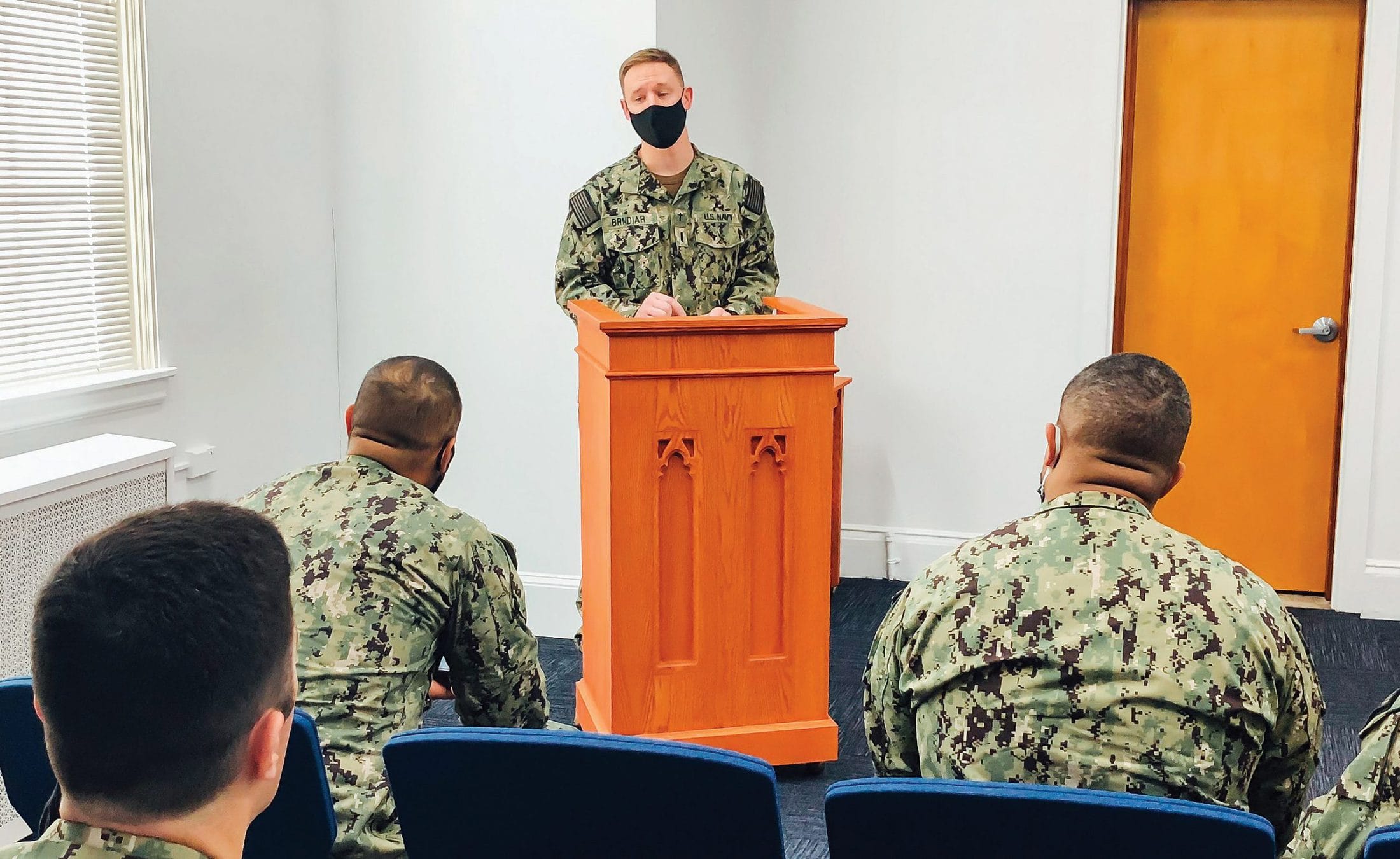 My call to the Covenant: Having recently transitioned from hospital chaplaincy to the Navy, I was looking for an ecclesiastical home that would be generative in faith and focused on issues of justice and care—a place that was hospitable and open to a variety of expressions of Christian faith. Some close friends brought the Covenant to my attention in 2015.
As a Navy chaplain, I provide support, guidance, and care to new recruits. I tend to be pretty gregarious and hopeful. I believe I can carry that as a theologically honorable practice into my ministry as I support others through difficulty, adversity, struggle, and pain.
Favorite book/movie in the past five years: Ad Astra with Brad Pitt and Beautiful Boy with Steve Carell and Timothée Chalamet. I just finished reading Living Gently in a Violent World, by Jean Vanier and Stanley Hauerwas, about the prophetic voice of people with disabilities to speak to us not just as a church but as the public. 
Favorite phone app: Spotify, hands down.
The best smell in the world: Pine—evergreen from the Pacific Northwest or from New England.
Jessica F. Carter
Ordained to Word and Sacrament

Minister of Preaching and Teaching
Bethany Covenant Church  |  Berlin, Connecticut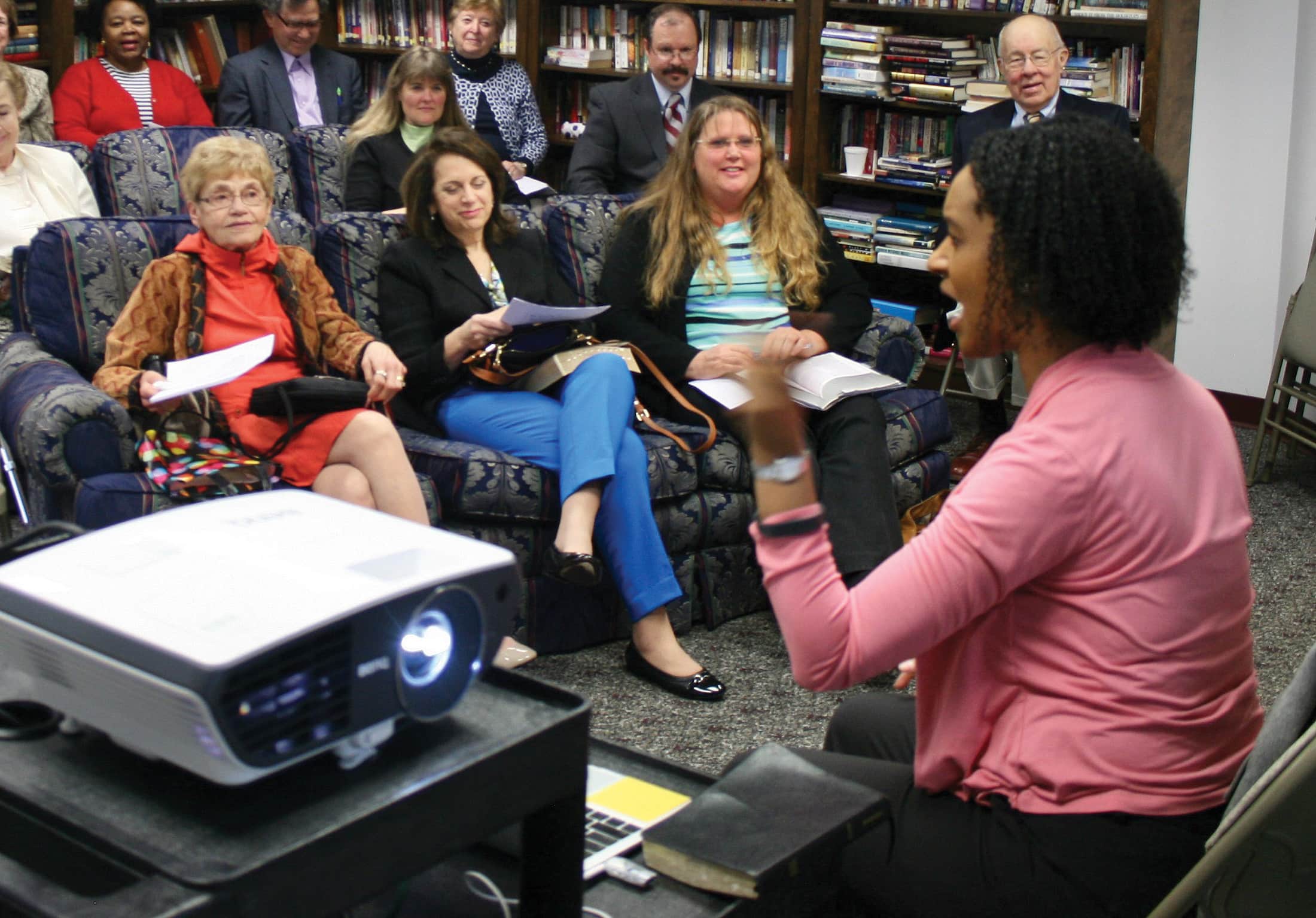 My call to ministry: Prior to being called into ministry, I was a corporate attorney. I sensed a calling early in my Christian walk. One day while I was praying, it became clear that the time had come for me to actively pursue ministry, and I started preparations to attend seminary.
I first heard about the Evangelical Covenant Church at Princeton Theological Seminary. After graduation, I joined a local Covenant church and began serving in ministry. For me, the Covenant has the best blend of biblical doctrine and compassion.
Favorite book/movie in the past five years: The Count of Monte Cristo (unabridged), by Alexandre Dumas. It's a masterpiece! The plot is fascinating and the characters are beautifully drawn with vivid personalities; it provides a clear-eyed perspective on human nature.
Favorite phone app: Zillow. I enjoy looking at houses in my state and in different parts of the country.
The best smell in the world: Fresh air.
Linnea Ek
Ordained to Word and Sacrament
Pastor | Community Covenant Church | Menominee, Michigan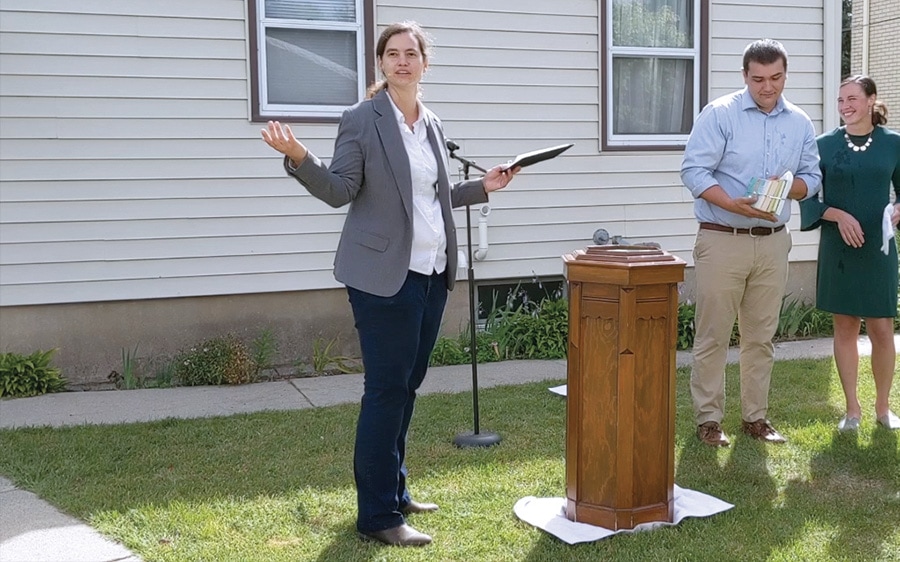 My call to ministry: I am the fourth generation in my family to be ordained in the Evangelical Covenant Church. I sensed God calling me to vocational ministry in high school through a combination of ecumenical youth ministry and camping ministry. I took a few years after college to confirm my call before returning to seminary. During that time, I tried to be a "regular ole layperson" but failed the minute the church asked me
to join the staff. I am grateful for that church as well as the other communities and individuals who have affirmed my call to ministry over the last 16 years.
Lessons from the pandemic: The pandemic pushed me to be more creative with my time off. I started hiking around waterfalls in the region. It was a new and refreshing experience. I've started making the rounds again this summer!
Favorite book/movie in the past five years: I'm both a big reader and cinephile so it's hard to pick just one or two titles. I keep a running list so I can be prepared to offer a recommendation. Today I would say Bossypants written by Tina Fey.
Favorite phone app: The IMDb app. I like to confirm that the actor I'm watching on screen is the same actor I remember from a different show I watched years earlier.
The best smell in the world: Portage Lake Covenant Bible Camp!
Stanislava (Stacy) Gadeliya
Ordained to Word and Sacrament
Chaplain  |  Hartford Hospital  |  Hartford, Connecticut
My call to ministry: I was invited to attend Centennial Covenant Church in Denver, where I found solid biblical teaching, a life-giving community that encouraged and supported my calling, and a denomination that honors and follows Scripture—including in the ordination of women. Prior to entering pastoral care ministry, I cared for the physical needs of patients by performing cardiovascular ultrasounds. As I prayed for a future direction, I sensed a strong calling to healthcare chaplaincy.
Lessons from the pandemic: Because of visitation restrictions during the pandemic, I reached out with phone calls to families on behalf of their loved ones who could not speak for themselves. These phone calls ended up being a significant and timely ministry of support and I intend to continue that practice.
Favorite book/movie in the past five years: Movie—War Room. Book—Os Guinness's Fool's Talk: Recovering the Art of Christian Persuasion.
Favorite phone app: Podcasts. I love listening to presentations, preaching, and classes.
The best smell in the world: The array of smells created by God for us to enjoy: the smell of babies, flowers, fruit, and the soil in the spring.
Semmeal Thomas
Ordained to Word and Sacrament
Senior Pastor  |  City Covenant Church  |  Detroit, Michigan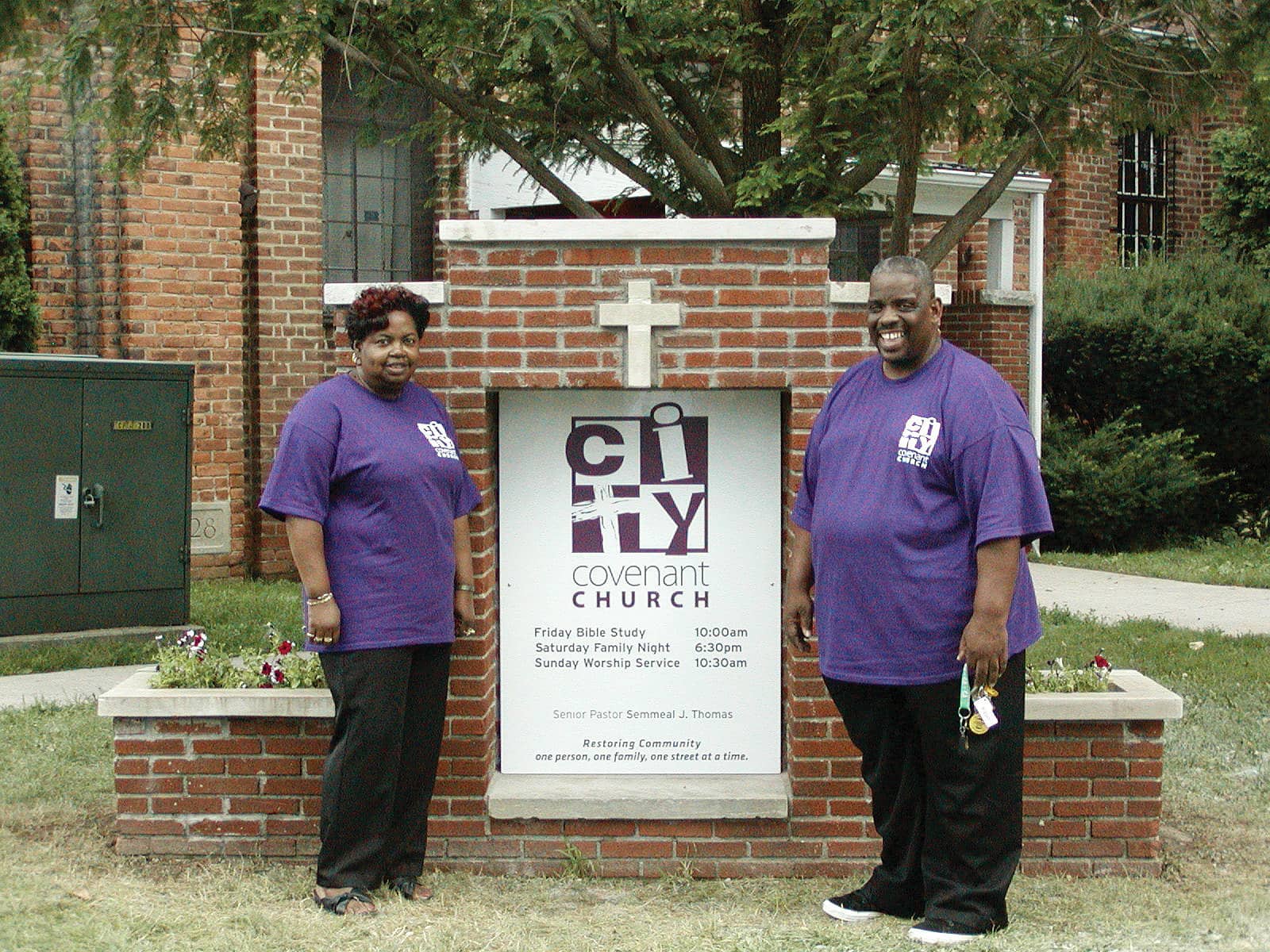 My call to ministry: I have been a leader all my life. (I was even captain of the safety patrol in elementary school!) When I became saved, I had a hunger and thirst for the Word. I could not wait to share my faith and introduce others Jesus. I am passionate about the unchurched and believe as a church we must be intentional about providing an atmosphere that is welcoming to those who don't have a history with the church. The more I learned about the Covenant, the more I knew that this was my tribe.
Lessons from the pandemic: My wife and I were stricken with Covid-19, and we cried out to the Lord and he heard our cry. One of the great things to come out of the pandemic is that we have been forced to examine things differently. Our church's feeding program introduced delivery to homeless people, senior citizens, people with disabilities, and poor families. This has doubled the amount of people we reach each week. Our mission for the year is to serve 30,000 meals.
Favorite book/movie in the past five years: My favorite book is A Promised Land, by Barack Obama, and my favorite movie is Hidden Figures.
Favorite phone app: Audible
The best smell in the world: My wife's cooking
Ben Schoffmann
Ordained to Word and Sacrament
Lead Pastor  |  Chugach Covenant Church  |  Anchorage, Alaska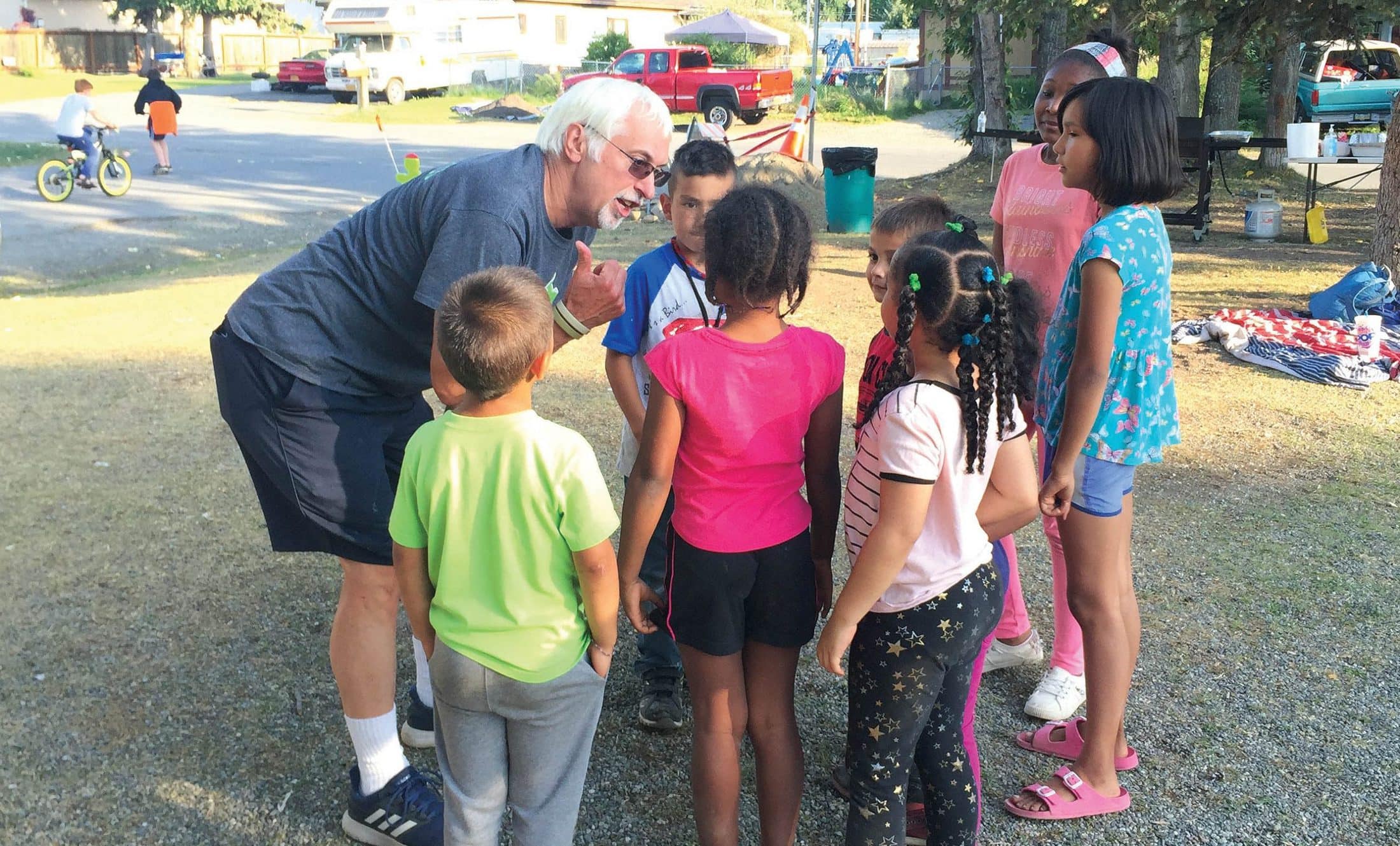 My call to ministry: I am a "grafted-in Covenanter." My wife's parents were missionaries in the Covenant, and when we have been able to find a church in our location, we have connected with the Covenant. Since I became a believer, there has always been a sense in which a transition to full-time ministry was in the future. A few years ago, reading the calling of Levi in Matthew 9:9-13, I felt the time had come and I retired from my job in the business world to become a pastor in my local church.
The extrovert in me sees my neighbors, longs to know them, and hopes to bring a witness and knowledge of Jesus to them. The introvert in me craves quiet and solitude where I can be renewed by time with God. If I go without either for too long, I find myself less able to use the gifts God has given me in the Holy Spirit.
Favorite book/movie in the past five years: I read widely—both things with which I agree and disagree in order to be aware of conversations and perspectives currently in vogue as well as to reinforce the eternal truth and orthodoxy of our faith. The Celtic Way of Evangelism, by George G. Hunter III, has been an impactful and affirming way of sharing faith that is in keeping with how God has wired me.
Favorite phone app: OneFootball. I am a European soccer (the real football) fan, and I am able to keep up with my favorite team, Bayern Munich.
The best smell in the world: Fall in Alaska. The smell accompanies the last gasp of our short summer, often foreshadowing a week or two of mild weather, changing colors, and the sound of rustling leaves
Ramelia Williams
Ordained to Word and Sacrament
Director of Ministry Initiatives
Love Mercy Do Justice  |  Chicago, Illinois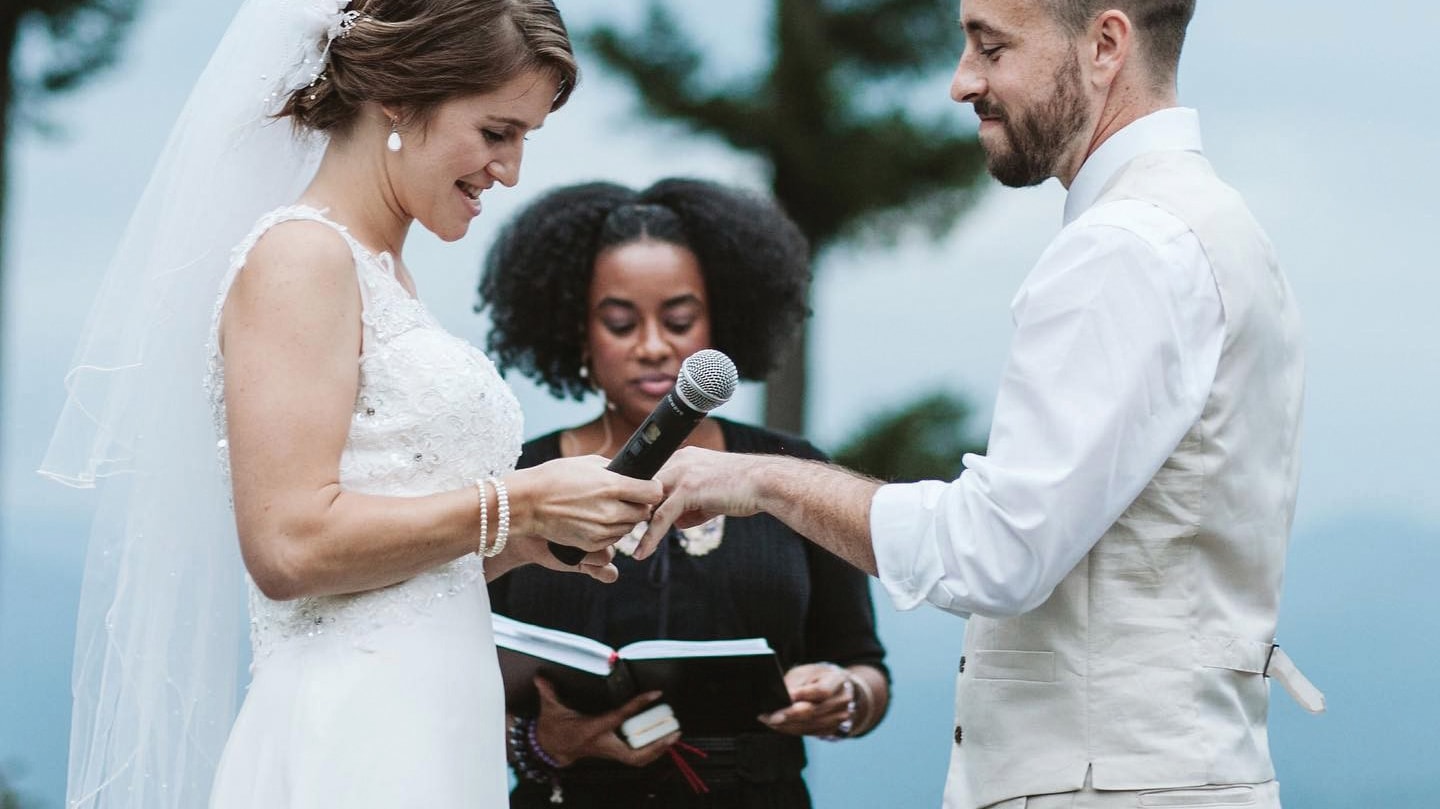 My call to ministry: I experienced my calling to vocational ministry as a charter member of a Covenant church plant. That led me to matriculate at North Park Theological Seminary and subsequently seek ordination in the Covenant Church. The Covenant's domestic and international missiology represents a commitment to incarnational presence at worldwide margins. This missional heart represents the fullness of the gospel message to all of God's people. The resonance of this value with my spiritual formation has made me feel at home here.
When I was growing up I was called the "crybaby" of the family. As an adult, I look back and now realize that my sensitivity has always been the image of God's compassionate heart. I am naturally drawn to serve the suffering in an empathetic posture.
Favorite phone app: MapMyRun tracks my running/walking, collects images from my journeys, analyzes my workout stats, and tracks fitness goals.
The best smell in the world: Sandalwood!
Kari Jacott
Ordained to Word and Service
Mental Health Counselor
Fernbrook Family Center  |  Owatonna, Minnesota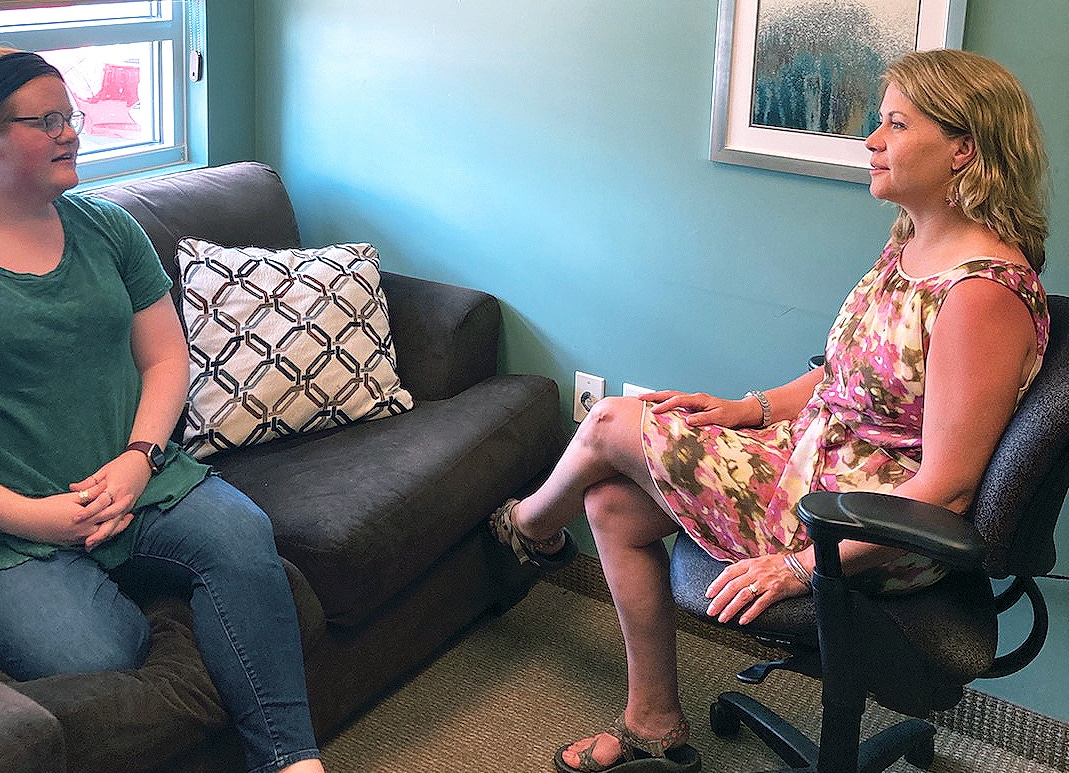 My call to ministry: I remember playing church when I was little, organizing weddings, funerals, and creating church services with my sister, who was the worship leader when we would play. Later, I was tested when another Christ-follower questioned my call because of my gender. That was a hard and good thing. As I kept seeking Jesus, I realized God's call on my life and that using my gifts was not limited by my gender.
When I began serving in the Covenant in 1999, I felt empowered as a female pastor and was encouraged in the discerning process toward licensure, commissioning, and then toward ordination.
Favorite book/movie in the past five years: Who God Says You Are, by Klyne Snodgrass. I have been able to use it across many professional contexts. As to movies, I love all the Avengers movies and routinely watch them!
Favorite phone app: The Parent Cue has helpful parenting tips, reminders of what's most important with my kiddos who are still at home, and encouraging and thoughtful posts and blogs.
The best smell in the world: My coffee pot making magic for me each morning!
Rebecca Stringer
Ordained to Word and Sacrament
Renewal Pastor  |  Wellspring Covenant Church  |  Honolulu, Hawaii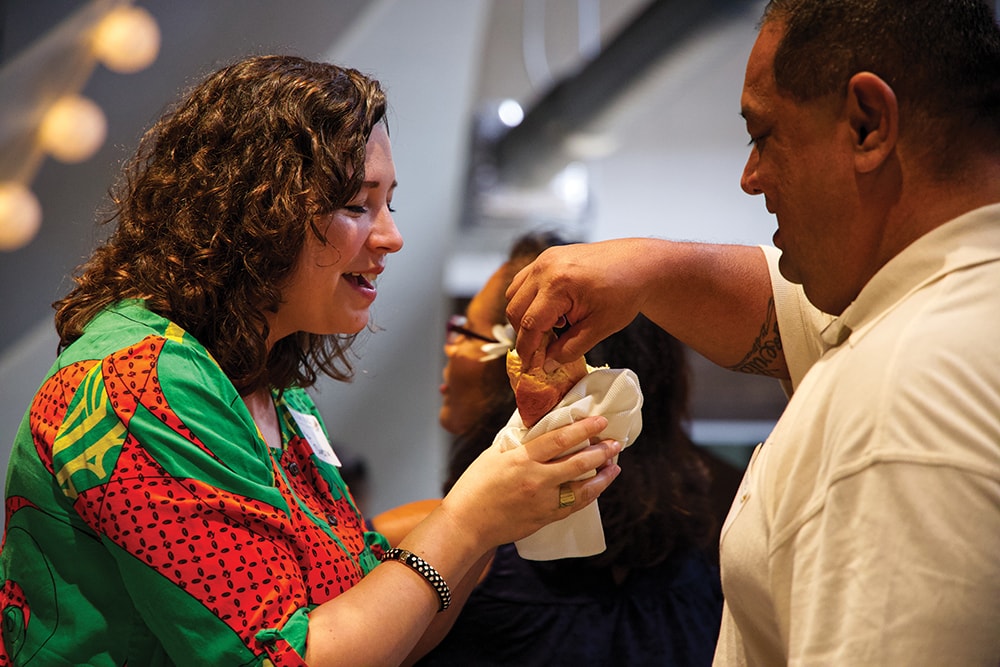 My call to ministry: I sensed a call to ministry early on, which was affirmed by both my family and church, but I felt there were limits placed on what that ministry could entail. I served in worship ministry for over a decade while God slowly began repositioning me to see I was called to be a lead pastor.
My husband and I were looking for a denomination that values and lifts up women and the multiethnic mosaic of believers in all levels of leadership. The more we learned about the Covenant, the more we felt at home. My husband has been ordained with the Covenant for several years now. I'm grateful to be joining him and my fellow colleagues!
Joy and grief have formed my pastoral practice and leadership style. Raised in the Philippines as a missionary kid, I have experienced being an insider and outsider—culturally, racially, and socially. Our toddler son died of cancer 10 years ago, and as a bereaved mother I have come to resonate deeply with those who experience loss. 
Favorite book/movie in the past five years: Louise Penny's Inspector Gamache mysteries set in a fictional village in the province of Quebec. I'm currently waiting for her next novel!
Favorite phone app: Definitely my Kindle app. While our public libraries were closed for Covid, it was my lifeline to a world of mystery, fiction, beauty, and adventure.
The best smell in the world: Anything my mother cooks. I deeply miss her and my dad since Covid split our world apart and made international travel to their part of the world impossible.
Alma Zamudio
Ordained to Word and Sacrament
Director of Operations and Finance
Centro Hispano de Estudios Teológicos  |  Compton, California
Preaching Team
El Encino Covenant Church  |  Downey, California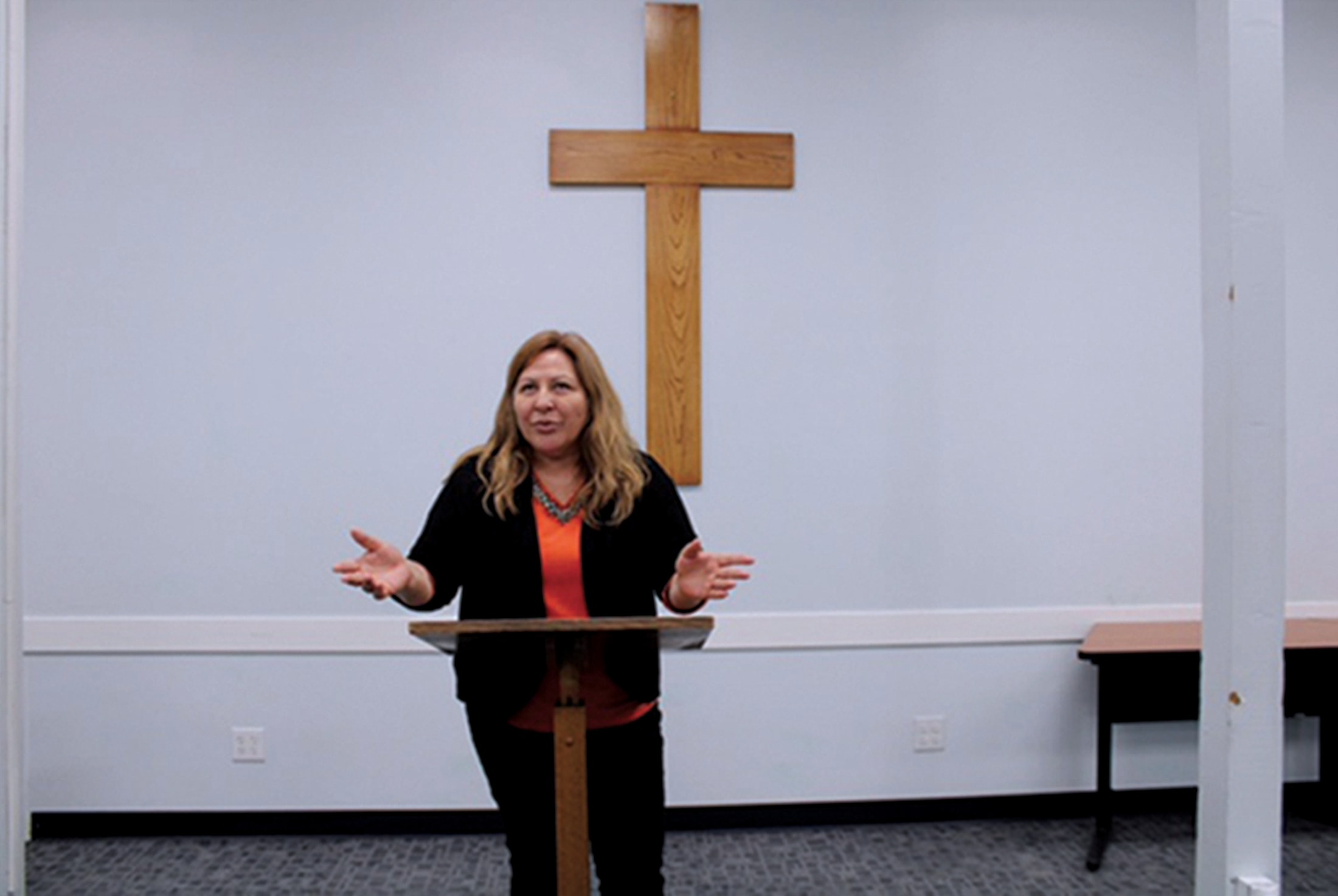 My call to ministry: I grew up Catholic, so ordination was not even a dream for me. When I was 19, I felt called to serve God, but I ignored God's voice for many years. Then, ten years ago, I came to Centro Hispano de Estudios Teológicos (CHET) because I wanted to study the Bible in a deeper way. After six years of study at CHET, I earned a bachelor's degree in Christian ministry. Ed Delgado, who was president of CHET at the time, recruited me to work at the school and encouraged me to apply for a ministerial license. I did not feel worthy, but sensing my uneasiness, he told me, "Nobody is worthy, it is because of grace that we can serve God." So I started the licensing process and later ordination.
I am an optimist, so I help people to see the possibilities, even in the darkest moments. God has given me the strength to go through personal pain which helps me to hold other people's pain so they can take a deep breath to refocus on the Almighty.
Favorite book/movie in the past five years:  Coco. I like children's movies.
Favorite phone app: Since I am studying Greek, I would say iGreek and Biblearc.
The best smell in the world: A mango and pineapple smoothie
Jennifer Dao
Consecrated Missionary
Covenant Global Personnel
Chiang Mai, Thailand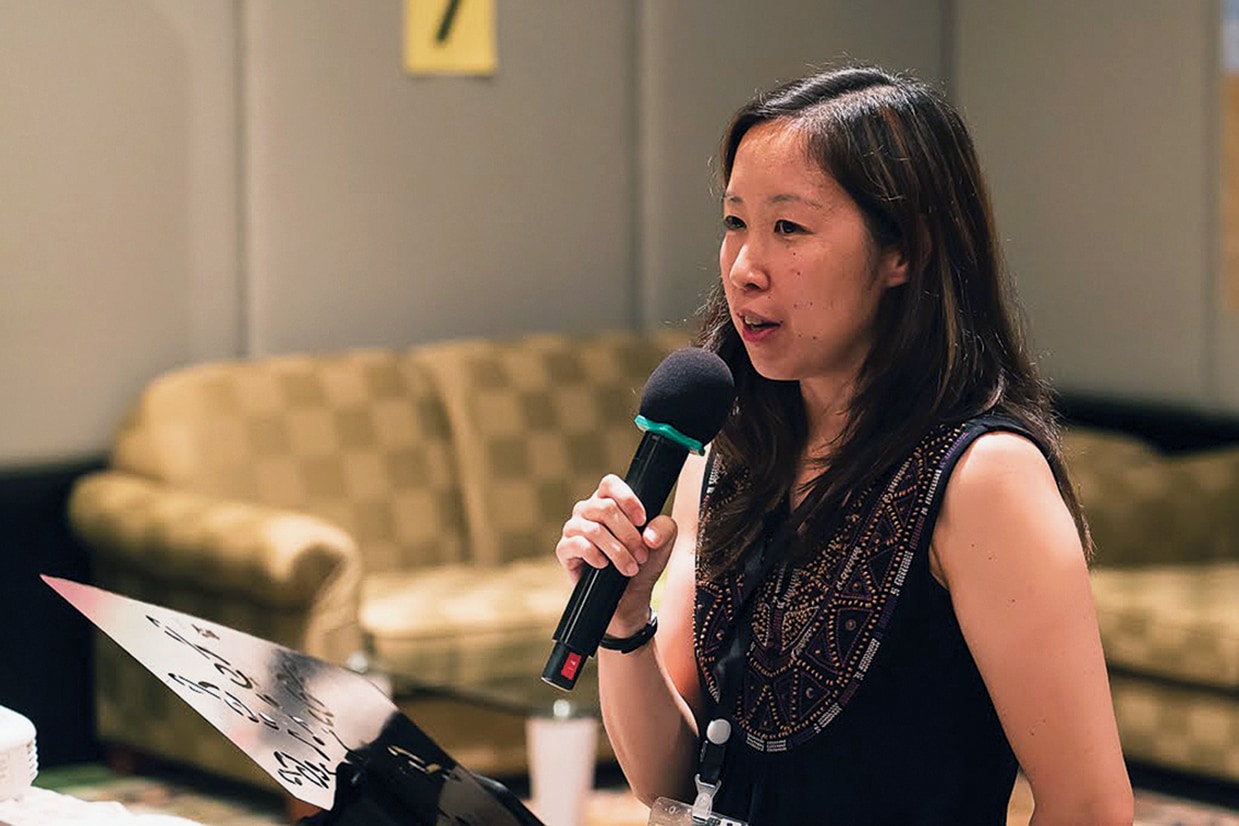 My call to ministry: As a teenager I was struck by the opportunities and freedoms I enjoyed largely because of the family into which I was born, realizing that I hadn't done anything to deserve supportive parents, education, or work options. I was heartbroken when I learned that precious children of God are subjected to indescribable trauma, abuse, and trafficking. When Home of the Swallow came to our church to share their vision of Christ's unconditional love, combined with their mission to keep families together, I wanted to come alongside vulnerable women and children to help provide employment opportunities and a more hopeful future. I now serve as the international partnerships and strategic planning coordinator at Home of the Swallow. 
Favorite book/movie in the past five years: The Rest of God, by Mark Buchanan, has opened my eyes to the gift of Sabbath and a God who delights in us with joy as we play. 
Favorite phone app: Down Dog Yoga has been a refuge and source of physical and emotional strength for this introvert over the past 15 months.
The best smell in the world: The scent of home
Clayton Peck
Transferred Ordination
Lead Pastor  |  Grace Place  |  Berthoud, Colorado
My call to ministry: I grew up in a legalistic church environment and rebelled against God and authority as a teenager. When I surrendered my life to the Lord at age 18, I went to a Bible college where I began to feel a call to ministry that persisted.
I planted Grace Place in 1996. For 18 years we were a nondenominational church. After developing some friendships with Covenant pastors, I began to explore the Covenant and liked the simple statement of faith, commitment to women in ministry and racial diversity, and the emphasis on church planting. Grace Place was adopted into the Covenant seven years ago.
Lessons from the pandemic: It feels like a bit of a revival is happening. New people are coming to our church, and we have baptized 57 people this year. Perhaps it is because people were facing their mortality like never before during the pandemic and now have a greater spiritual hunger. 
Favorite book/movie: The most helpful book I've read in the past few years is Leadership Pain, by Samuel Chand, about how growth demands change and change causes pain. You cannot lead without pain, and many poor leadership decisions result because of pain avoidance. 
Favorite phone app: Sports podcast app—I'm a bit of a Denver Broncos fanatic.
The best smell in the world: Lilacs
Linda and Marvin Norlien
Transferred Ordination
Interim Co-pastors
Prairieview Covenant Church  |  New Richmond, Wisconsin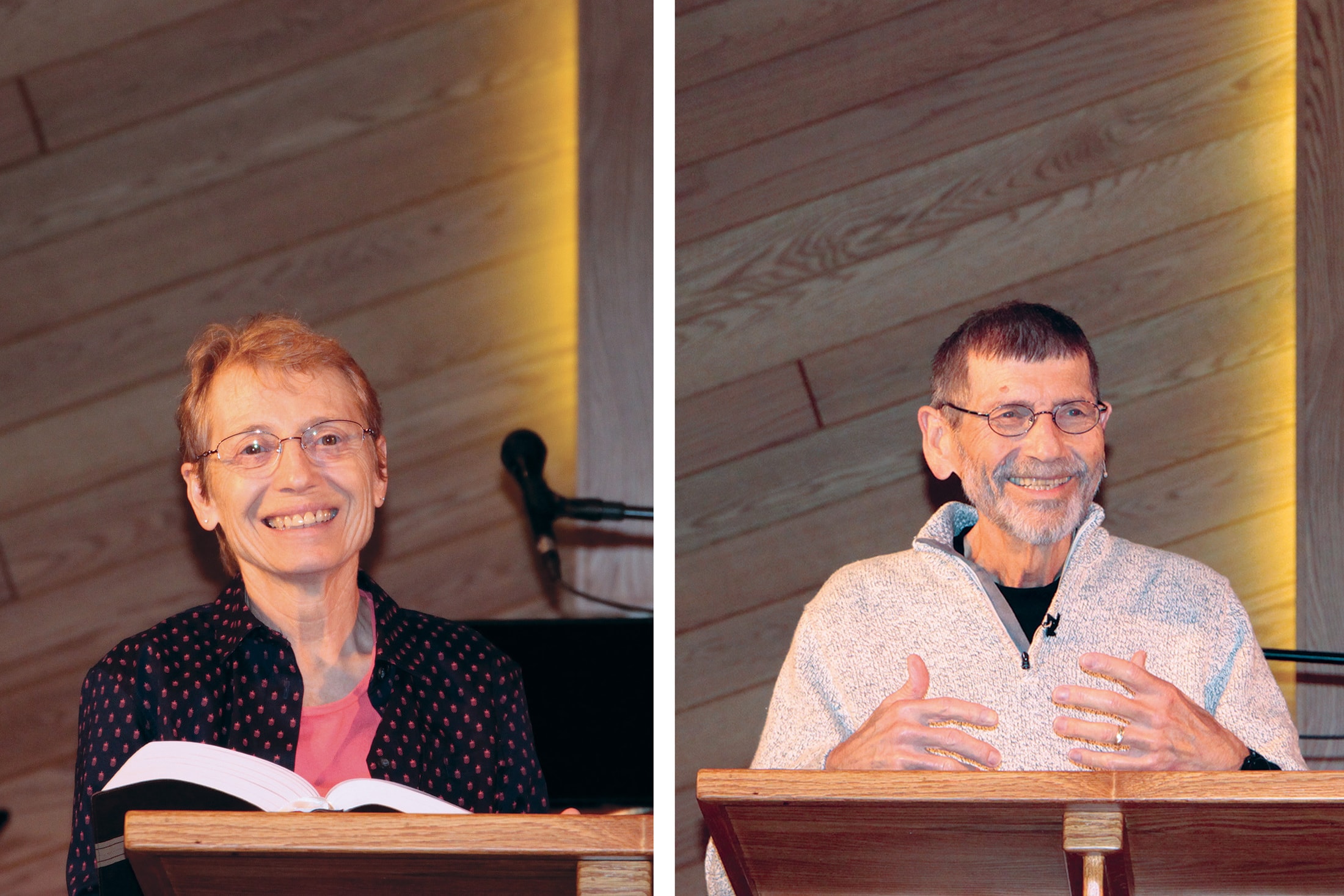 Our call to ministry: We were both ordained by the Baptist General Conference (now Converge). Linda served a full career as an active-duty U.S. Army chaplain. Marv served as an intentional interim pastor for seven churches. After Linda retired, we felt called to co-pastor churches in transition. We are both passionate about serving God with our lives and are so excited to be finalizing our transfer of ordination into the Covenant.
Lessons from the pandemic: We served the Covenant church in Pomeroy, Iowa, until April 2020, just as the pandemic began. One of the first priorities we set when we were all forced into isolation was to contact people more frequently. Every phone call, email, and Zoom call mattered.
Favorite book/movie in the past five years: We both enjoy the Canadian family television series Heartland. 
Favorite phone app: Linda's favorite is Lectio 365, a combination of prayer and Scripture by the 24-7 international prayer movement. Marv's is Pray-As-You-Go, a devotional app by the Jesuits of Britain. We use these each morning to pray and contemplatively reflect on Scripture.
The best smell in the world: Marv loves the homey aroma of fresh baked bread. For Linda it is the flowers and ocean air of Hawaii. We never tired of those aromas during our years of assignment there. It hits immediately when you land in Honolulu.