The Faithfulness of Covenanters Made this Expansion a Reality
Adjara, 26, used to walk nearly two miles each way to collect water from an unprotected spring that caused many waterborne diseases for her family.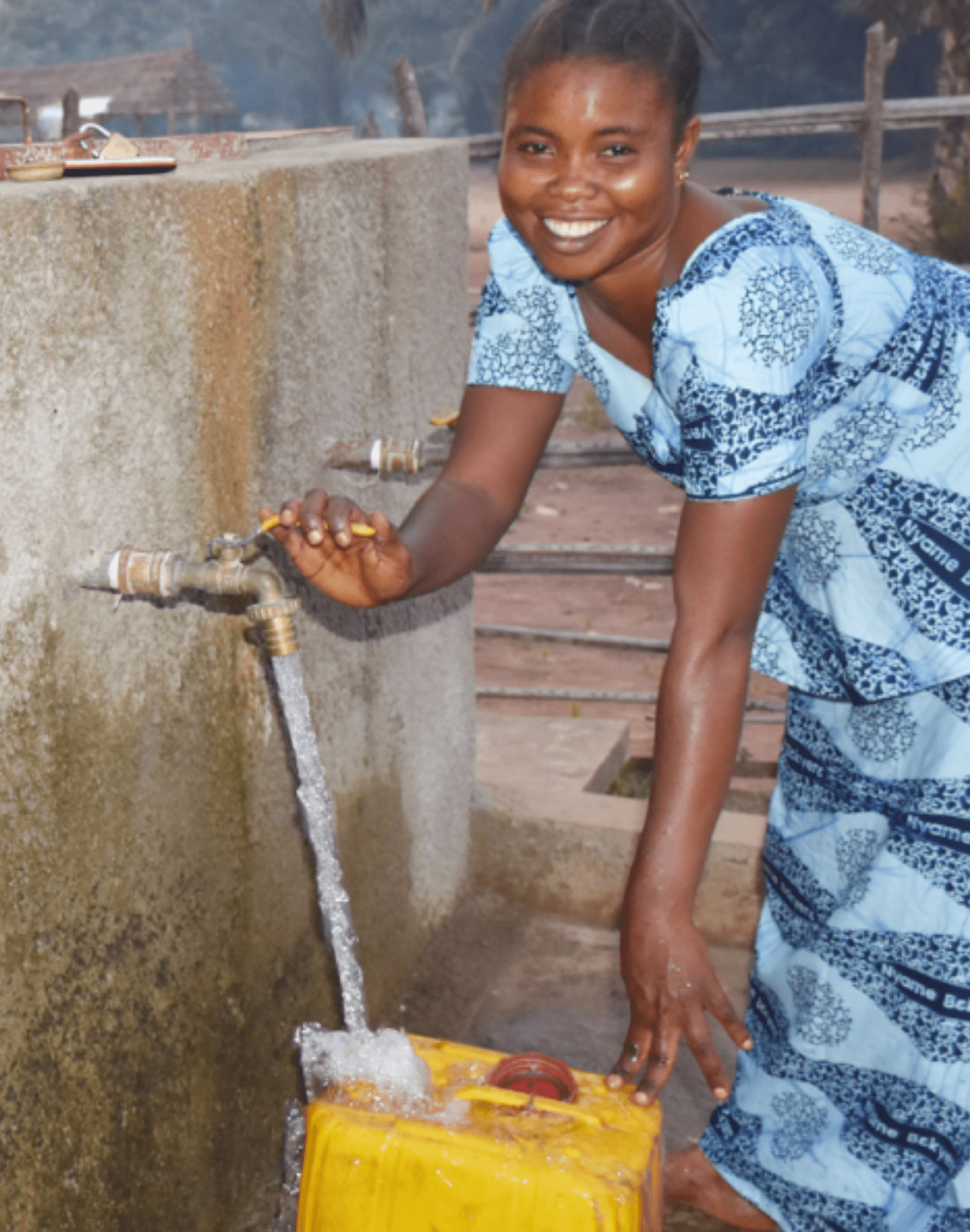 Today, she and her children can access clean water nearby, and they no longer need to worry about this basic necessity of life making them ill. Adjara and her family live in Karawa, DR Congo, and have recently experienced the impact of the Covenant Kids Congo expansion into Karawa through our partnership with World Vision.
Water, sanitation, nutrition, and economic empowerment will be the top priorities of World Vision in the first phase of this new community development area project. Families like Adjara's will continue to experience the benefit of these programs for years to come.
Adjara's story is similar to that of many families in Gemena, where Covenant Kids Congo has been working for nearly 10 years. While we've seen amazing progress in multiple areas of this project, access to water continues to be at the forefront of this progress. The number of people with access to clean water in this area has increased from 16 percent to more than 56 percent throughout the course of our partnership.
The Democratic Republic of Congo remains a place of great need, but also of great hope. In 2012, the Covenant Church and World Vision started something truly unique. Building upon our historical roots in DR Congo, the Covenant Church in Congo and our denomination invited World Vision to partner with us in the region, leaning on World Vision's commitment to locally managed community development.
And Covenant Kids Congo was formed. The historical presence of the Covenant Church in the northwest region of Congo made Gemena and Karawa the primary focus of our work there. By expanding the Covenant Kids Congo partnership into Karawa, the impact of the community development work already happening through Global Personnel and the Congolese Covenant Church will be multiplied.
The Democratic Republic of Congo remains a place of great need, but also of great hope.
Sponsorship through Covenant Kids Congo powered by World Vision changes lives by transforming the whole community over the long term. Sponsorship monies are used for improvements and programs that benefit many, including families like Adjara's. Nearly 10,000 children have been sponsored through Covenant Kids Congo in the past 10 years, with approximately 6,000 current, active sponsors. The majority of these children live in Gemena.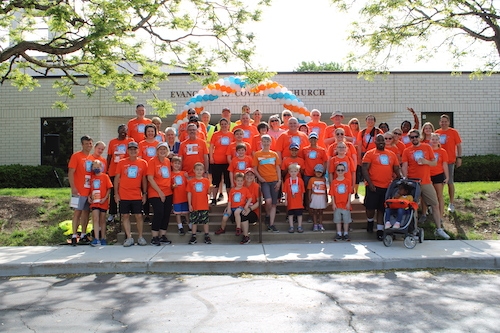 In June, Covenant Kids Congo hit a milestone that has been in the works since the beginning—Karawa, the historical site of the partnership between the Evangelical Covenant Church and the Covenant Church of Congo, became an Area Project, joining the existing Ledia AP in Gemena to expand the reach of Covenant Kids Congo. The Ledia Area Project is where Covenant Kids Congo first began in 2012 and has since become World Vision's largest area project worldwide. We are overjoyed by the faithfulness of Covenanters that made this expansion a reality.
Last month, Naperville (Illinois) Covenant Church became the first Covenant church to host a Sponsorship Sunday for children in Karawa. "Our congregation has been intentional over the years about supporting the vast mission efforts of the Covenant," says Naperville Covenant's pastor Leslie X. Sanders. "We have been especially thankful for our partnership with Covenant Kids Congo, so when the opportunity came to be the first church to join this new effort in Karawa, it seemed like the right thing to do."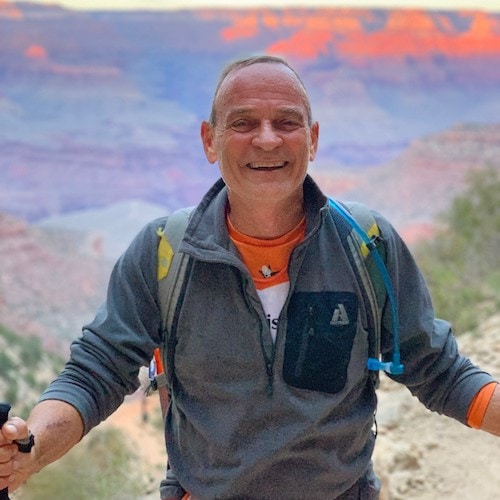 Covenant Kids Congo is grateful for this congregation and the families who stepped into relationship with new sponsored children, joining the 59 Naperville Covenant families who already sponsor children through Covenant Kids Congo.We add these to the 350+ additional children who have been sponsored this year.
In addition, Scot Gillan, former director of Covenant Kids Congo and former senior pastor of Naperville Covenant, recently hiked the Grand Canyon "Rim to Rim" with a team of 20 pastors and World Vision staff from around the country. A sponsor himself since 2012, Gillan says he hopes to get one child sponsored for every mile he hikes, for a total of 18 children. "Sponsoring a child is one of the most personal and effective ways we can impact global poverty," Gillan says. "I am especially excited that the children for whom we are finding sponsors are from our new project area in Karawa." To sponsor a child and help Gillan reach his goal, visit his Rim to Rim page.
If you would like your church to partner with Covenant Kids Congo, contact covenantkidscongo@covchurch.org.