CHICAGO, February 15, 2022 – Rev. Tammy Swanson-Draheim has been nominated by the Presidential Search Committee to stand for election as president of the Evangelical Covenant Church when delegates gather for the 136th Annual Meeting in June.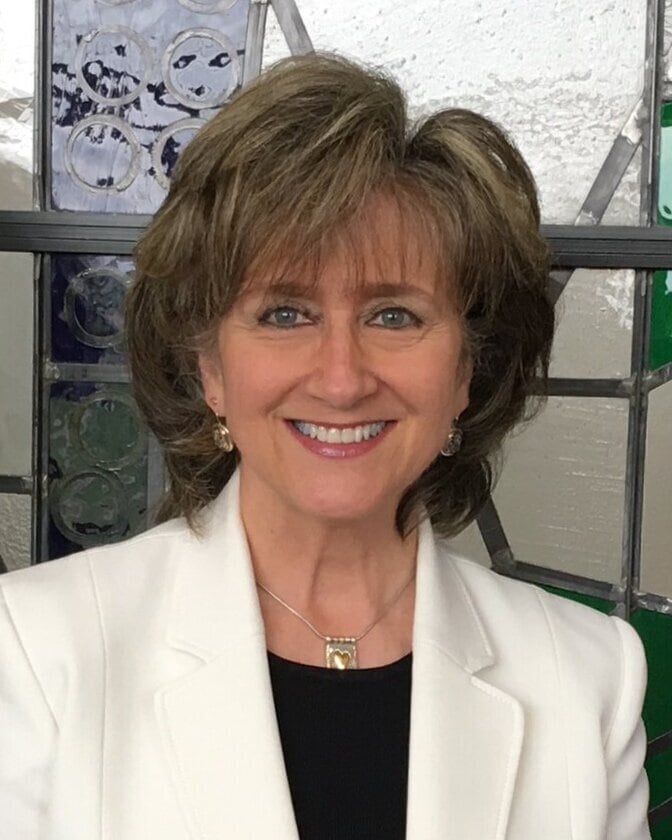 If elected, Swanson-Draheim would serve as the first female president in the denomination's history.
Swanson-Draheim has held a variety of roles within the denomination for more than 23 years and most recently has served as superintendent of the Midwest Conference of the Evangelical Covenant Church since 2011.
"I am honored to be selected as the nominee for president," said Swanson-Draheim. "I thank the Presidential Nominee Committee for their hard work and the Covenant family for engaging and giving feedback in various stages of the process. As a lifelong Covenanter, it brings me great joy to have lived out my vocational calling in this body. I am grateful to be a part of what God is doing in this beautiful mosaic of churches as we seek to deepen our discipleship and invite others to follow Jesus through our local Covenant churches and around the world. I look forward to what God will do through the Covenant as we navigate challenges, experience God's faithfulness, and live for the praise of God's glory."
Swanson-Draheim's selection follows a thorough process that began when the 27-member Presidential Nominating Committee held its organizational meeting in early September 2021.
Steve Dawson, chair of the Presidential Nominating Committee, offered these comments:
"An open invitation to Covenanters across the continent generated almost 1,000 pages of comments and nominations, and more than 40 candidates for the committee to ultimately review. At our first meeting, the committee agreed to a set of qualities and competencies to seek in the nominee, as well as a set of issues to discuss in the interviewing process. In December, the committee reduced the number of candidates to six, with representation across ethnicity, gender, generations, and geography. Those six were invited to interview with the committee this past week.
"We are deeply grateful for a rich pool of candidates who took part in an extensive interview process. The Evangelical Covenant Church can praise God for capable leaders who entered this process and further offered themselves to the church. Their testimonies, competencies, and enduring belief in God's work through the Evangelical Covenant Church clearly demonstrate that we are a gifted body, cherished by our leaders.
"As we narrowed the group of six candidates, the Holy Spirit confirmed in our votes what we had prayed for—clear discernment and unity of mind. Our process was bathed in prayer.
"We are grateful that God led us to Tammy, our first female presidential nominee, and if elected, the first female president of our denomination. Tammy's appreciation for the diversity of the church and her outstanding leadership skills, heart for relationships and relational health, and belief in our mission are essential qualities that are needed now. She has demonstrated experience in working collaboratively to move forward together and in building cultures of trust. Her leadership skills are needed to guide the denomination through continuing COVID-19 impacts, as well as challenges we are experiencing in other areas."
The Constitution and Bylaws call for the Presidential Nominating Committee to recommend one candidate to stand for election at the Annual Meeting, which will take place June 23-25 in Kansas City, Missouri. Additional nominations from delegates can come from the floor.
Prior to her election as superintendent, Swanson-Draheim served as the senior pastor of First Covenant Church in Mason City, Iowa, for eight years. She also served as a chaplain at Covenant Home in Chicago and in various roles with Crossroads Covenant Church in Concord, California. For the last four years, she has served as chair of the Council of Superintendents. She has also served on the Covenant Executive Board, Board of Pension and Benefits, as chair of the Board of the Ordered Ministry, and on many task forces and committees.
Swanson-Draheim has a bachelor's degree in business administration from California State University Fullerton and a master of divinity degree with high honors from North Park Theological Seminary. She was ordained to Word and Sacrament in the Evangelical Covenant Church in 2005.
Swanson-Draheim currently lives in Omaha, Nebraska, and plans to relocate to the Chicagoland area. She has two sons with her late husband, Kelly, and four grandchildren. She is a member of First Covenant Church in Mason City, Iowa.
More information about the nominee, her background, and hopes for the future of the Evangelical Covenant Church, will be published in the near future. To learn more about the nominating committee and the selection process click here >>