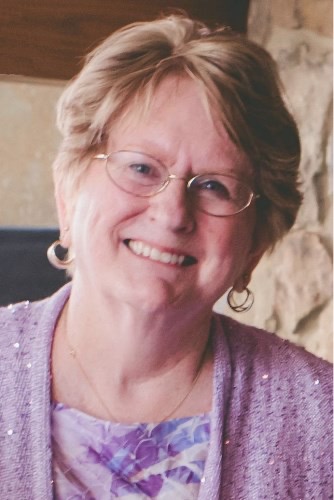 Lynda A. Collins, wife of retired pastor Tom Collins, passed away in Madison, Wisconsin, on October 13, 2021. She was 76.
Lynda was born on June 16, 1945, in Bremerton, Washington, to parents Lyle and Rae Prenslow. Lynda grew up in Yakima, Washington, and graduated from Central Washington University. She married Tom Collins in Yakima on August 26, 1967.
Together, Lynda and Tom helped to start and serve Covenant churches in five different states, including several in the Midsouth Conference. Prior to her retirement, Lynda served as an elementary school teacher and administrative assistant. Additionally, she was also an accomplished pianist, expert craftsman, a lover of antiquing, an avid reader, and a phenomenal chef and baker who often shared her cookies with her community. Her strong sense of humor served her well during four bouts of cancer treatment.
Lynda was preceded in death by her grandchild Hope Gross. She is survived by her husband, Tom; sons, Jason Collins (Charis) and Gregory Collins (Laurie); a brother, Ken (Edna) Prenslow; five grandchildren, a nephew, and close friends, Linda Koptak (Paul) and Faye Anderson (Dave).
A celebration of her life was held on Sunday, October 24, at Arbor Covenant Church in Madison, Wisconsin. In lieu of flowers, memorial gifts can be directed to the City of Madison Public Library Foundation. Memories and online condolences can be shared here.
Peace be to her memory.